The sculpture, a bust of a priest with its face removed and replaced by bathroom tiles to create a pixelated effect, is believed to be a comment on the sex abuse scandal that has overtaken the Catholic Church and its subsequent cover-up. The obscuring of the face through the bathroom tiles mimics the pixellation technique used to mask the identity of victims, an image frequently associated with the stories of sex abuse occurring in the Church.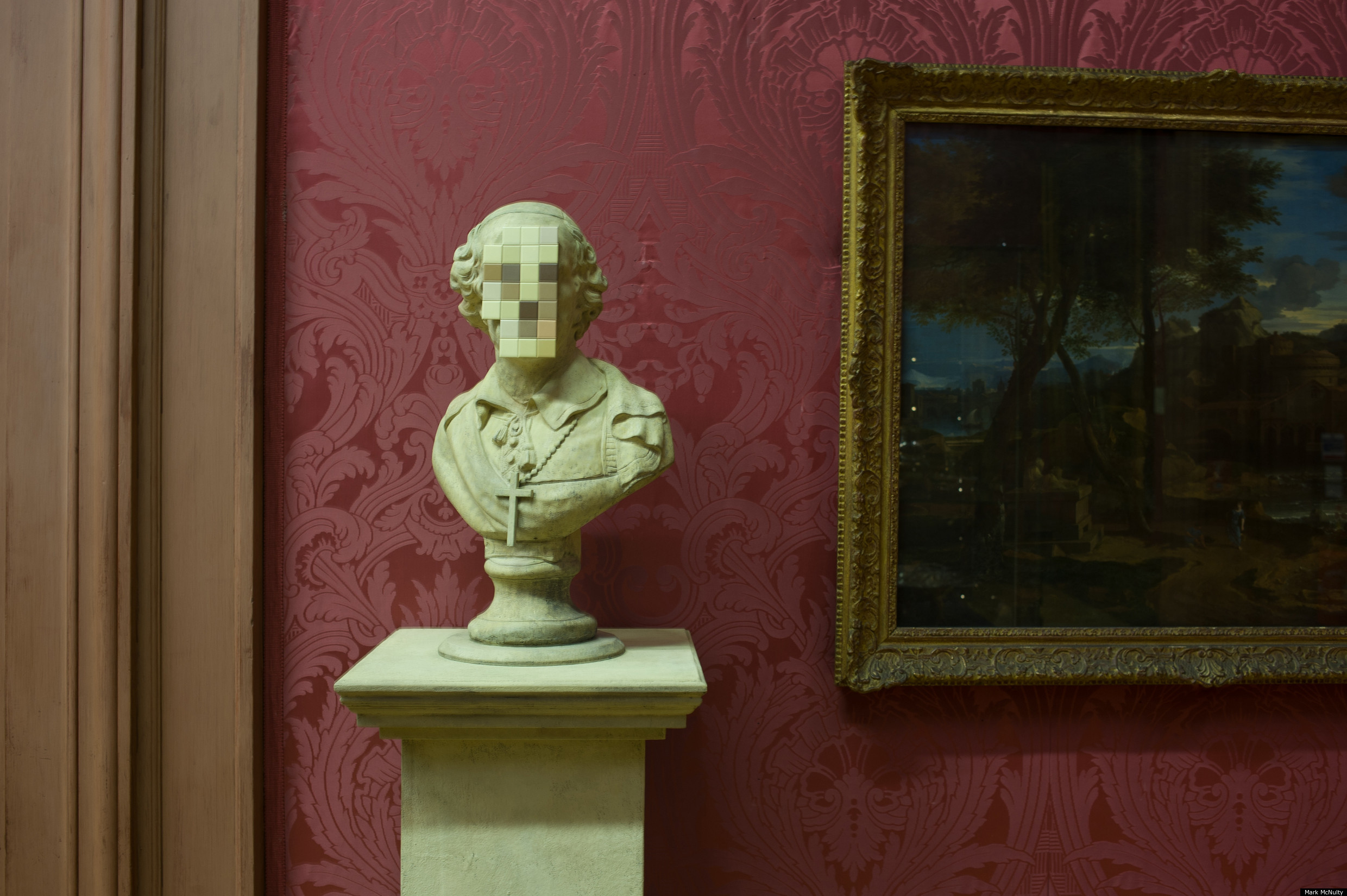 "I'm never sure who deserves to be put on a pedestal or crushed under one," said Banksy. The piece will be exhibited in one of Walker's 17th-century Old Master galleries that include "religious sculpture" and "church altarpieces."
Reyahn King, Director of Art Galleries at National Museums Liverpool said, "We are thrilled to display the work of this major contemporary artist. It is a huge coup and we're sure his work will spark a reaction with visitors. Banksy specified that it be shown alongside our period collection and we were very happy to oblige."