Banksy's 14th piece in his "Better Out Than In" NYC exhibition was discovered Monday in Woodside, Queens on the side of a building at 38th Avenue and 69th Street around 8 a.m.
Tipster Kevin Mazeski sent Gothamist a video of the piece being tagged and reported that Problem Child was pissed. "He kept saying about how this was his area," said Mazeski.
Other critics later added their thoughts to the Queens piece as well, like one succinct tagger who simply wrote, "F-ck Banksy."
Related
Before You Go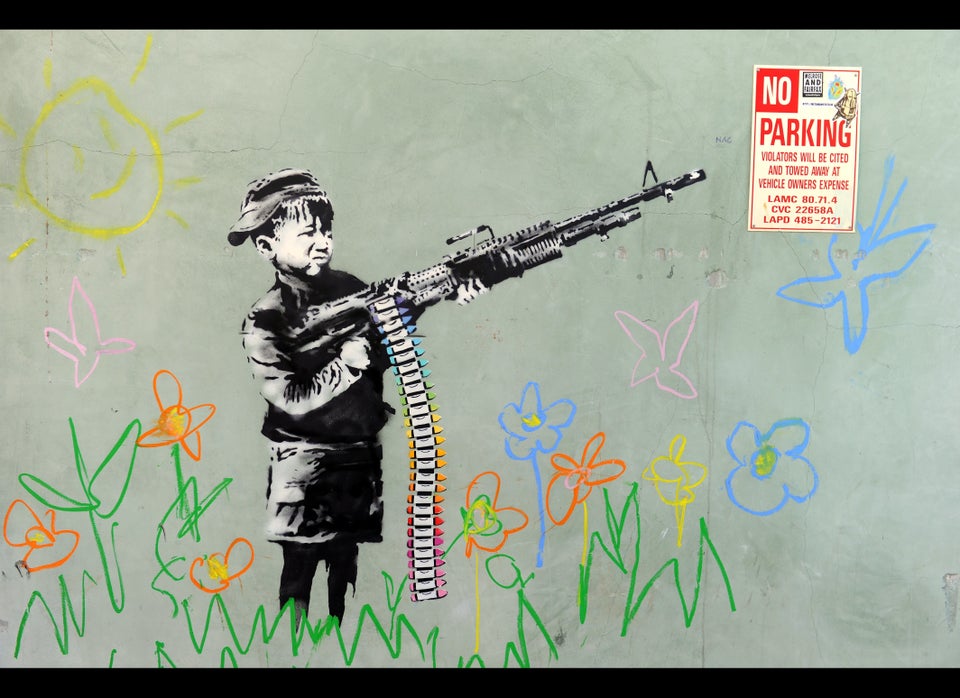 Banksy Street Art
Popular in the Community