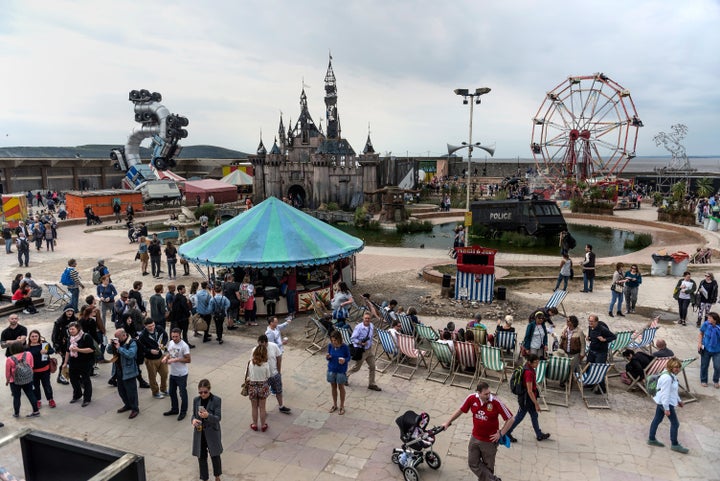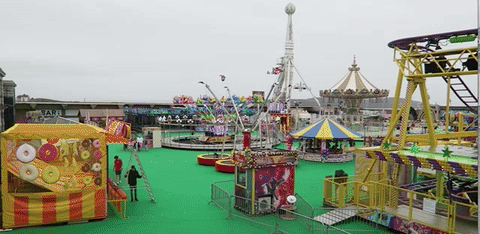 However, Funland, like Dismaland, certainly isn't the final chapter in the story of the Tropicana ― the 10,000-square-foot former swimming pool complex in Weston-super-Mare, southwest England.
The Huffington Post visited the site to see how it's changed since elusive artist Banksy opened his sinister take on a theme park there on Aug. 21, 2015 ― and to find out how it'll be further developed in the coming years.
This is what Dismaland visitors saw during the five-week pop-up show: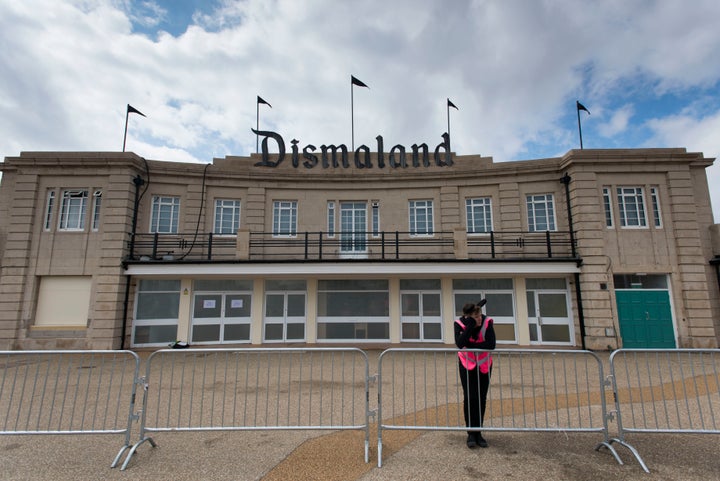 The iconic sign has gone, replaced with one for Funland.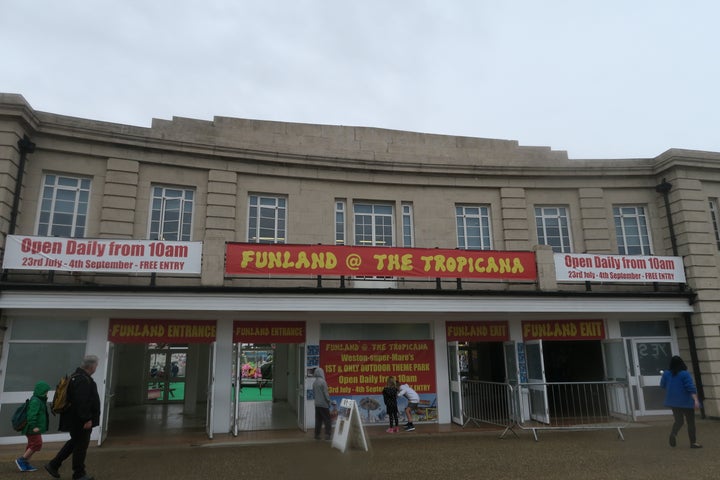 The airport-style cardboard security checking area has been scrapped.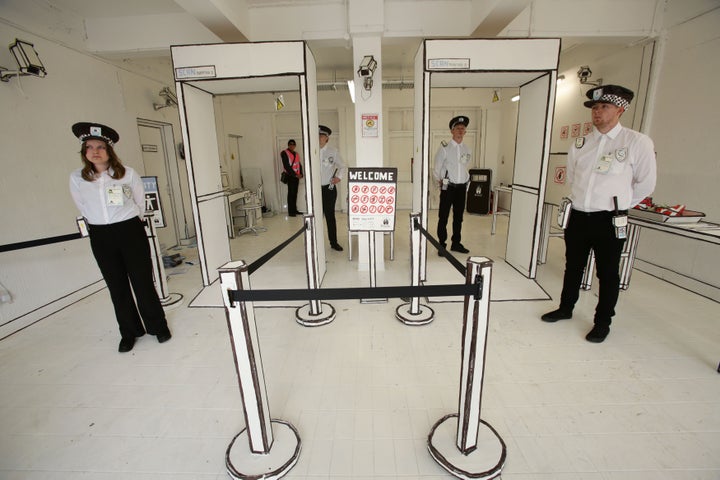 Remnants from the show remain, but the space is now vacant.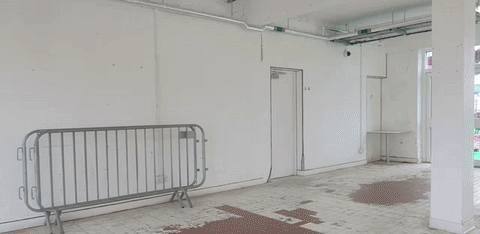 This nightmarish fairytale castle has been torn down: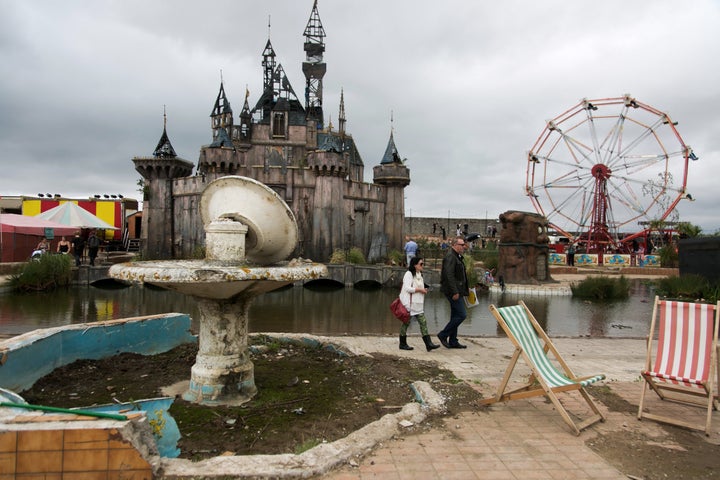 And there's a working fun fair in its place.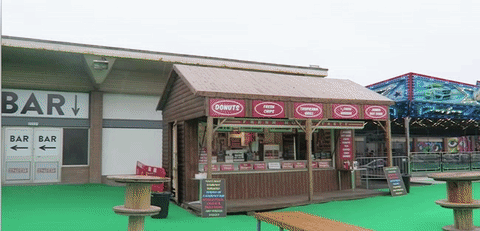 Banksy's "Grim Reaper" exhibit has disappeared.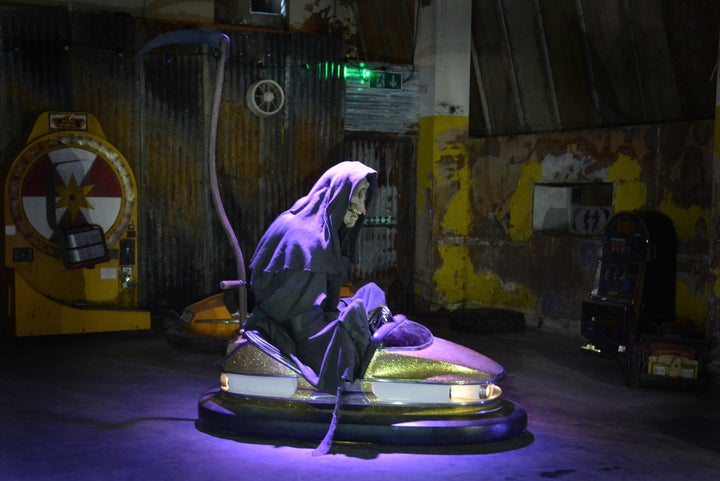 It's now the "Reaper Bar" and performance space.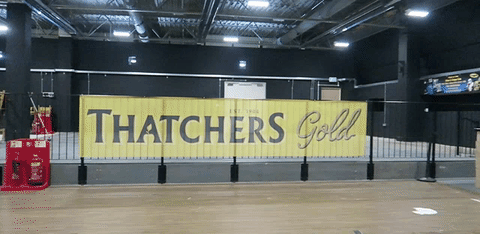 The main exhibition hall was a focal point of the Banksy show.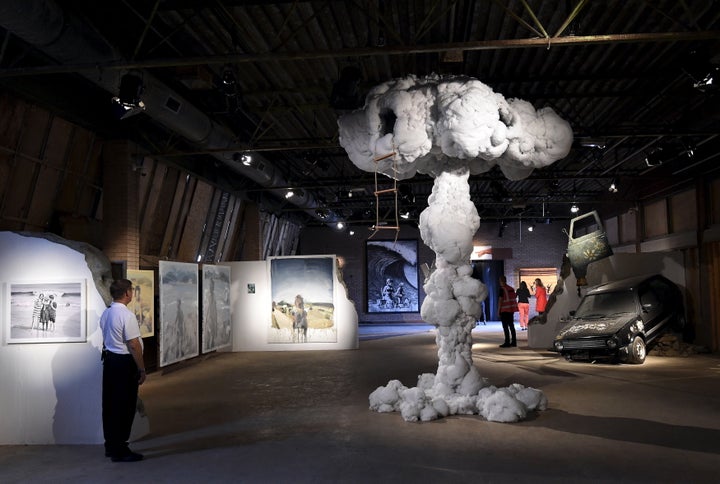 It's now empty.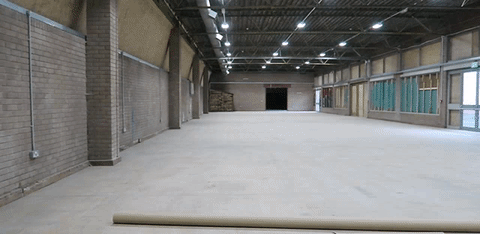 This room hosted artist Jimmy Cauty's dystopian model village: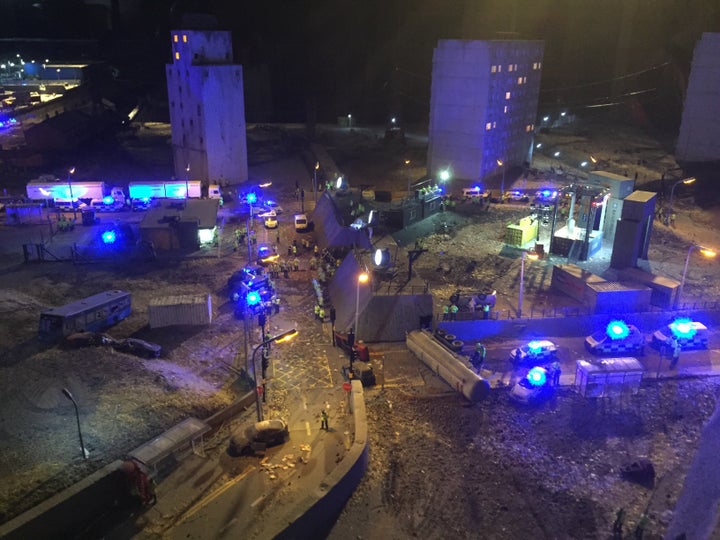 It's also now just a shell.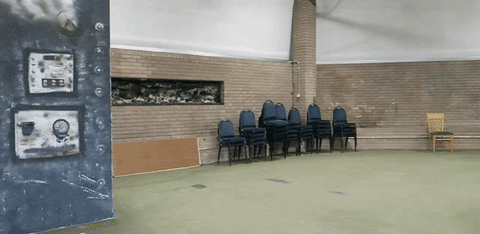 The spoof fairground attractions have been taken away.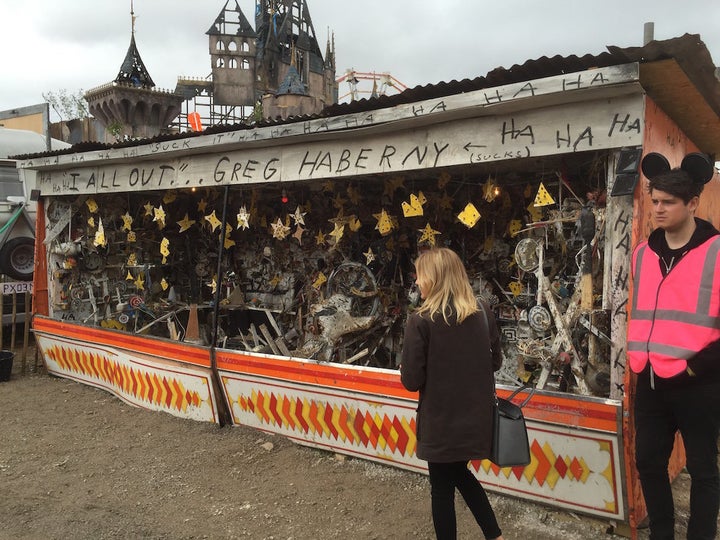 And have been replaced by these functioning ones: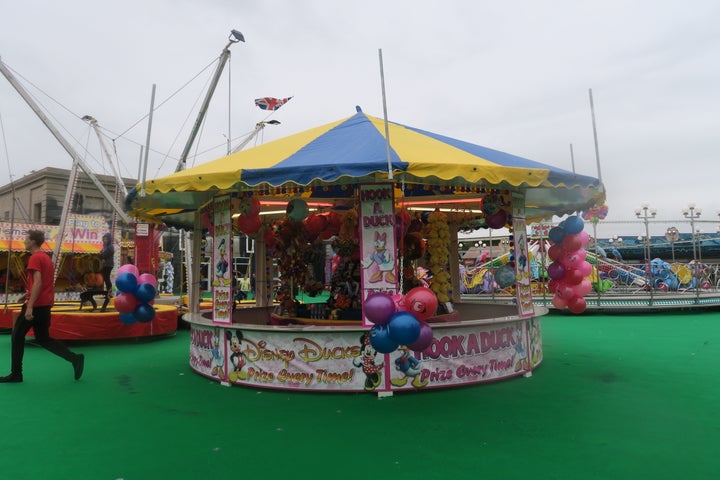 And there's also a ton of new street art by local artists. Click below for a slideshow of their work: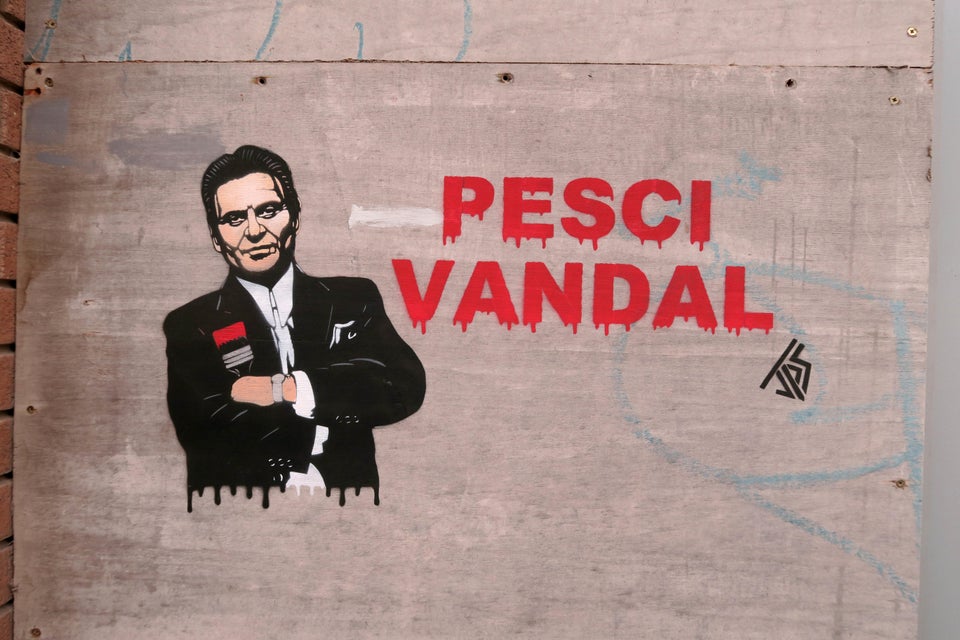 Street Art At The Tropicana
What's Next For Dismaland?
Here's what the Tropicana looked like in its heyday:
"It had become very weary and needed a lot of capital investment," said Mark MacGregor, who is in charge of transforming the venue on behalf of the authority.
Several major companies made proposals to redevelop the site, but all fell at the final hurdle and none made a serious commitment.
"So we were left with a derelict building," MacGregor said. "We tried to knock it down but there was an outcry as it's in a conservation area. The U.K. government stepped in and we had to keep it."
Video shows the derelict Tropicana before Banksy took it over:
Faced with either putting resources into upkeep for a shuttered venue or breathing some life back into the space, the authority opted for the latter and renovated the cafe area. That, MacGregor said, was coincidentally when Banksy's team first approached the authority about taking over the facility for the artist's curated show.
"It blew us away," he said.
"But we couldn't conjure up another Dismaland," MacGregor said. "So we made a commitment to finding a future for the site that would hopefully be financially self-sustaining."
"We wanted to capture the timbre of what Banksy had done," MacGregor explained. "So arts on the edge of mainstream would be good, but it can't always do the subsidized edgy art thing, it has to pay its way."
He stressed the venue's transformation would "take time" ― hence the appearance of Funland and a series of other concerts, theater shows and music festivals ― but said the development was happening "organically."
"We're keen for it to be an evolving space so we're letting people who rent it pretty much do what they want, so long as they don't damage the fabric of the building," MacGregor said. "It's a cheap way of doing it. We're not making it too polished and leaving things exposed. It is, after all, about preserving the legacy of Dismaland."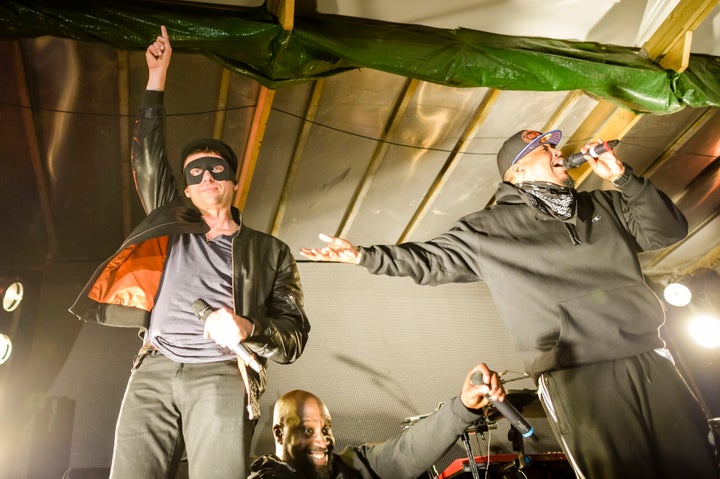 How Dismaland Is Still Reviving Its Host Town
Dismaland left Weston-super-Mare about a year ago, but the town is still experiencing a major tourist boost.
"In the last month as well as the many Dutch, German and French visitors that come to stay, our guest houses have seen visitors from Thailand, the United Arab Emirates, New Zealand, Canada and Scandinavia," said Debbie Matthews, consultant for the official tourism body Love Weston.
"Dismaland put the town in the international spotlight," she added, saying there was "no doubt whatsoever" that Banksy's show had "brought visitors that would not normally have ever considered it in their travel itinerary."
John Penrose, the Member of Parliament for Weston-super-Mare, said Dismaland was "amazing publicity, the kind that money can't buy."
"As far as the legacy goes, Weston-super-Mare will always be remembered for the summer Banksy created Dismaland," she said. "Our job as the official tourism organization is to show that Weston-super-Mare has plenty to offer, and off of the back of Dismaland, there is no better time than this to give our resort the promotion it deserves."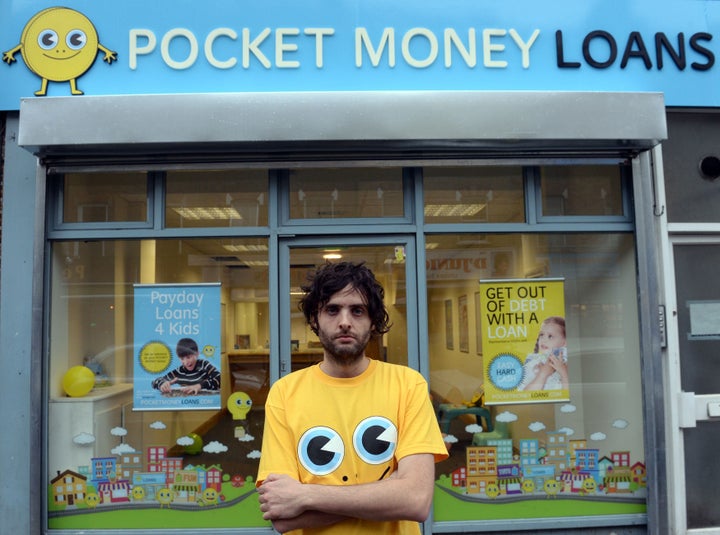 Dismaland also proved to be a life-altering experience for some of the artists Banksy featured in the show.
"It changed everything for me," said Darren Cullen, who became famous for his mock "pocket money loans" store at Dismaland.
"I'd been scraping by on benefits and working out of my bedroom up until that point," he said. "But those five weeks by the seaside led to me being able to get a studio, some actual art equipment and start work on much larger projects."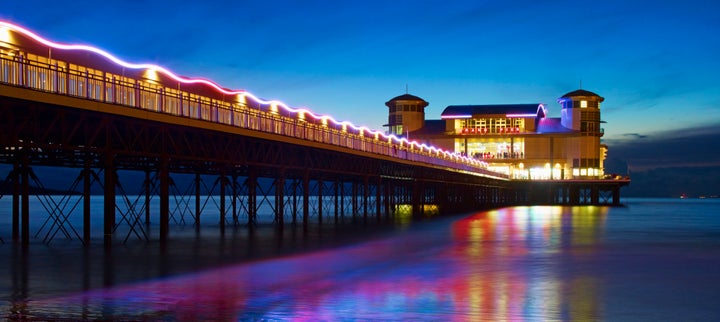 Penrose, the Weston-super-Mare MP, said the town was now firmly "in the minds of people who wouldn't normally have thought of visiting us."
"Banksy changed attitudes about Weston, both locally and around the world," he added.
Popular in the Community