 In a rejected New York Times op-ed posted on his site, Banksy slammed the design of One World Trade Center, calling it "vanilla" and "the biggest eyesore in New York."
That building is a disaster. Well no, disasters are interesting. One World Trade Center is a non-event. It's vanilla. It's something they would build in Canada.

The attacks on September 11th were an attack on all of us and we will live out our lives in their shadow. But it's also how we react to adversity that defines us. And the response? 104 floors of compromise?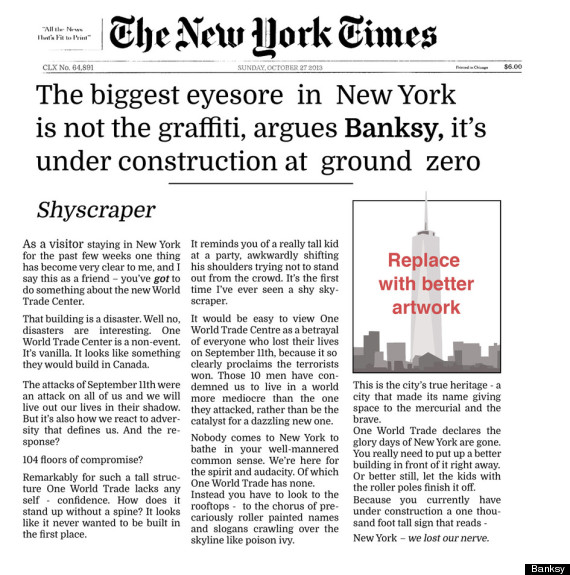 The British street artist, who is currently in New York City for a month-long residency, stylized his criticism in the font of a typical Times piece.
"We couldn't agree on either the piece or the art, so we did reject it," Eileen Murphy told Yahoo News.
Earlier this month, Banksy posted a 9/11 tribute piece in Tribeca, depicting the Twin Towers decorated with an orange flower on top.
The 1,776-foot skyscraper is slated for completion in 2014.
Before You Go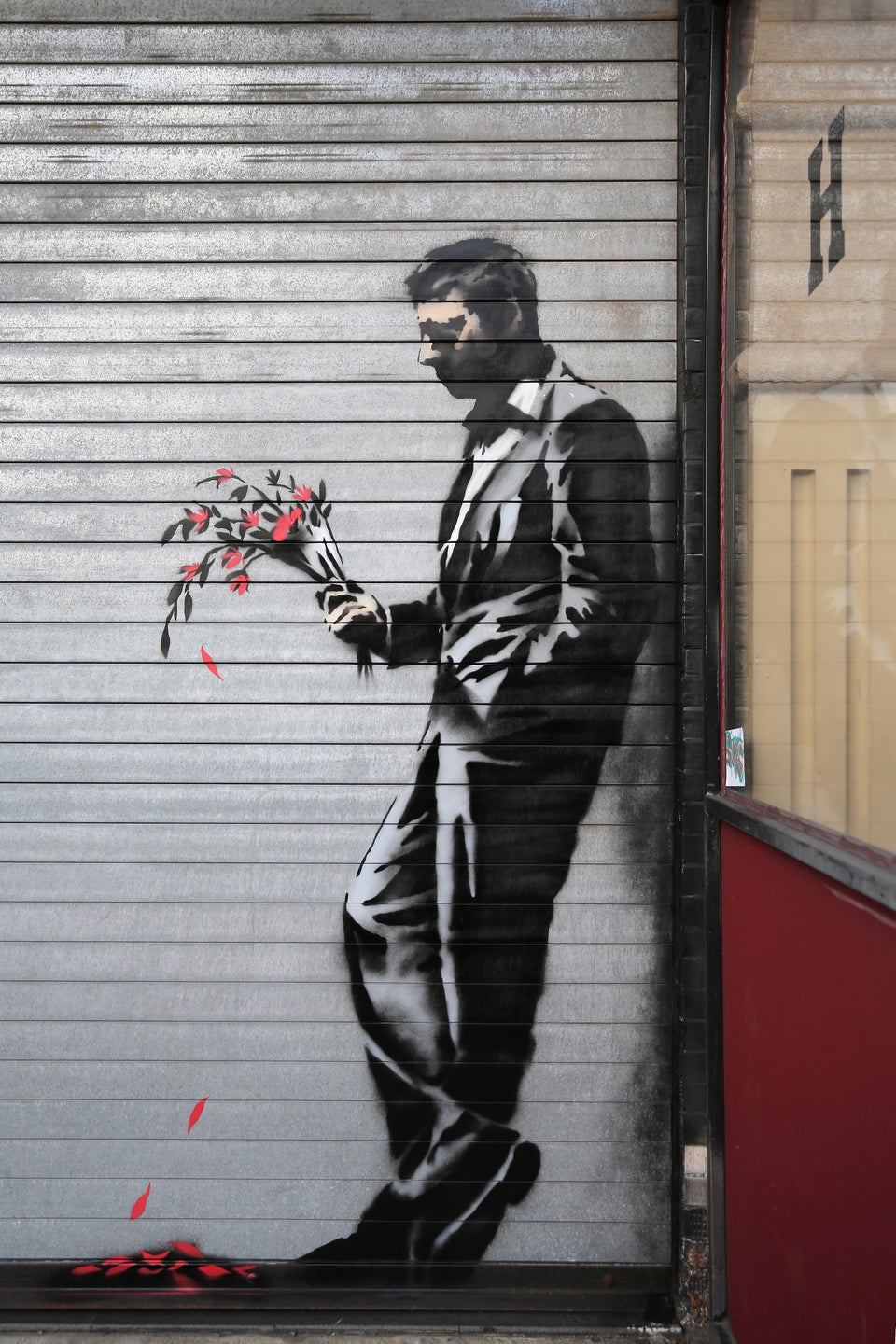 Banksy In NYC
Popular in the Community