But the guerilla street artist's remote-controlled refugee boat could be yours for about $2.50.
However, there's a catch.
The buyer has to first pay the fee (2 British pounds) to enter a raffle on the Choose Love store's website, and then correctly guess how much the piece weighs to the nearest gram. Choose Love describes itself as "the world's first store where you can buy real gifts for refugees." It currently has pop-up locations in London and New York.
All money raised will go toward "refugee support services," Banksy wrote on Instagram over the weekend.
The miniature boat was part of an exhibit at Banksy's "bemusement park" Dismaland, which he set up in the disused Tropicana swimming pool complex in Weston-super-Mare in southwest England in the summer of 2015. Visitors could operate the toy boats packed with migrants, while plastic figures of bodies ― representing people who did not finish the crossing to England ― floated by.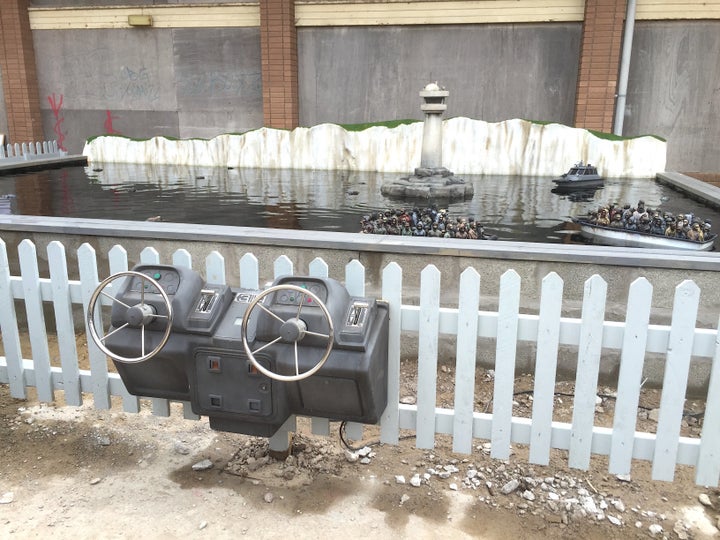 "Is it a darkly satirical work of art or a remote control toy in very bad taste? It might be both. It certainly is unique and it could be yours in time for Christmas," Choose Love wrote on its website.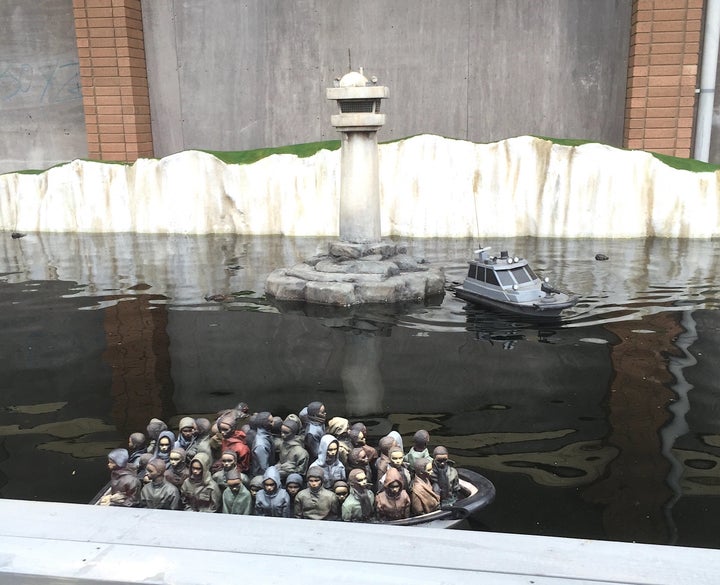 Per Banksy, the boat is "fully remote controlled" and has a "top speed of 3 knots." Batteries are included. It is currently on display at the London store.
Before You Go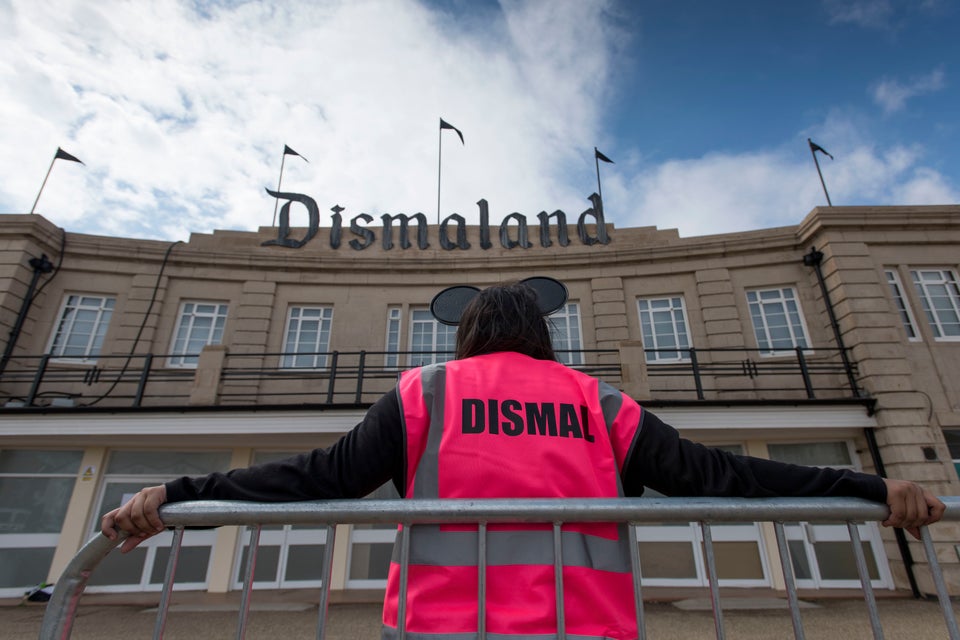 Dismaland
Popular in the Community