 Street art fanatics will be psyched to hear that British graffiti artist Banksy's work will make an appearance this December during Art Basel Miami Beach week.
Part of mainstay Art Miami's new contemporary fair CONTEXT, the outdoor exhibition "Banksy Out of CONTEXT" will feature four walls weighing 6-and-a-half tons -- each with a piece of the pseudonym-happy artist's signature stencil work.
Although the privately owned walls will not be for sale, according to a release, collectors itching for a piece of the elusive artist's work will be able to purchase unique and editioned works.
Banksy's artwork, which uses graffiti methods, stencil work, and sometimes found objects, has been seen around the world, and the mysterious artist was nominated for an Academy Award last year last year for his documentary "Exit Through The Gift Shop." He recently unveiled Olympic-inspired work made around London in response to the Games, including "Going For Mould,"a spray-painted image on a building wall of a pole vaulter leaping onto a dirty mattress that lay on the ground below.
CONTEXT will be open alongside Art Miami from December 5-9, with a VIP preview Dec. 4. The exhibition space will feature 45 to 50 international galleries and focus on emerging and mid-career contemporary artists showing in alternative spaces and immersive environments.
View some of Banksy's work below: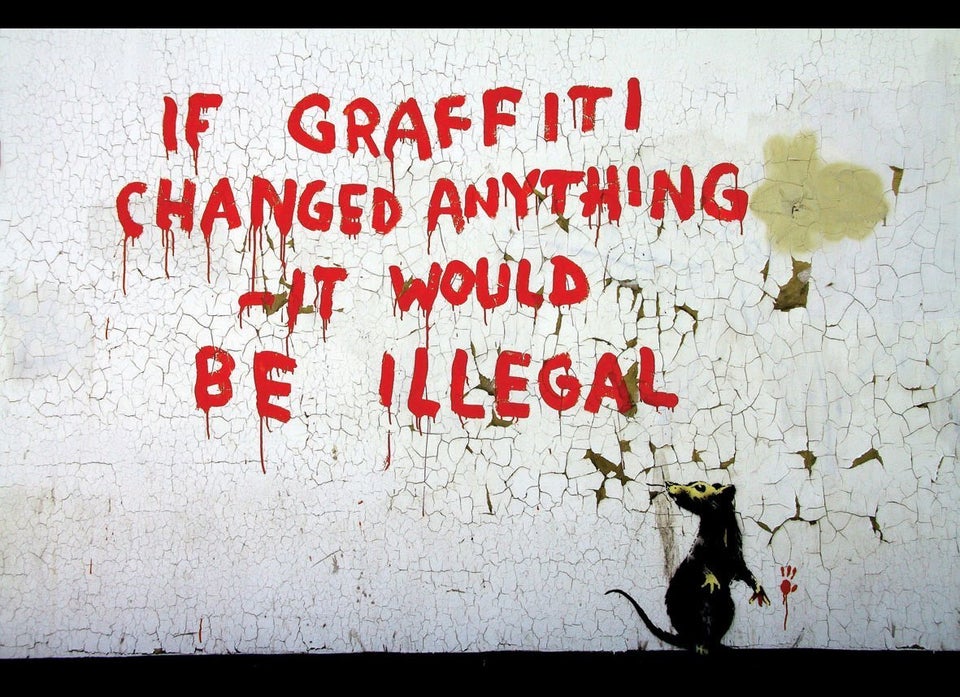 Banksy images
Related
Popular in the Community