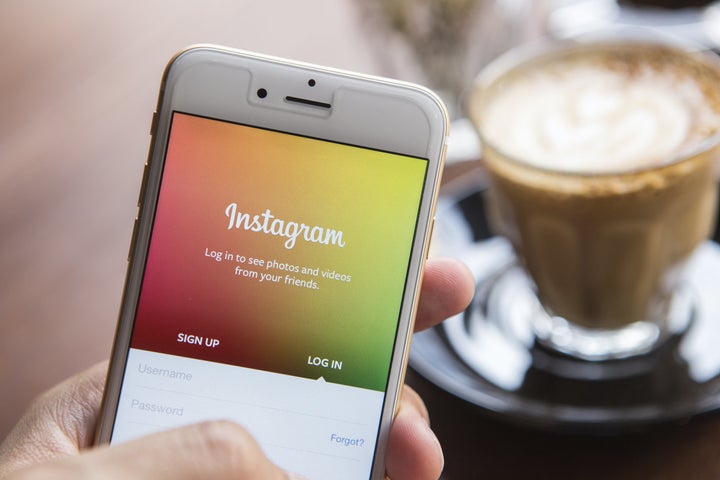 We've got bad news for Topeka natives: The #Kansas hashtag is one of many restricted by Instagram, the popular photo-sharing service owned by Facebook.
Nick Drewe, a writer and programmer who examines social networks on The Data Pack, recently compiled a list of banned and restricted hashtags on Instagram. The sprawling dataset encompasses the expected (#titties) ― and the not so expected (#elevator).
"Instagram appears to have changed the way it censors hashtags now," Drewe explained to The Huffington Post via email. "There are two levels of censorship. Hashtags can either have an outright block, and return no results, or a sort of 'soft,' often more temporary censorship with around 30 results."
Put a different way, Instagram can totally ban a hashtag ― meaning nothing will show up when you attempt to browse that topic ― or it can prevent certain images from appearing on those tags.
For example: You can post a picture of your cat using the completely banned #dick hashtag (assuming your cat did something to deserve it), but tapping that hashtag after you publish the image will lead you to an empty page.

But if you posted that same picture of your cat to #Kansas, you might find that it doesn't appear there while other photographs do. Instagram will partially censor a hashtag if it's been recently used with problematic images.
The social network typically has both a "top posts" and "most recent" section for hashtags. But if a hashtag is being abused, Instagram will remove that "most recent" section and only display top posts, a company representative told HuffPost via email.
In other words: Something sexy might be going down in Kansas that Instagram doesn't want you to see. (Or maybe just spammy or violent.)
Warning: Some of these words may be offensive to readers.
#adulting

#alone

#americangirl

#ariefmirna2015

#armparty

#asia

#asiandick

#attractive

#babyrp

#bacak

#badbitcztwerk

#baddie

#balenciaga

#balls

#bang

#bangbang

#batikate

#beaty

#belfie

#bi

#bigdickboy

#bikinibody

#bombshell

#bootay

#bootybounce

#bra

#brain

#breast

#buns

#butt

#butts

#cam

#carving

#catsau

#cesitone

#cheeky

#citycentre

#commentschivettes

#costumes

#cph

#cpr

#csun

#cumfession

#curvesfordays

#curvy

#damngirl

#datass

#date

#dating

#desk

#direct

#dm

#dominant

#dripping

#dutchgirl

#dxb

#easter

#ebonyandivory

#edm

#edmbabes

#eggplant

#eggplants

#eggporn

#elevator

#escilepernatale

#estellaseraphim

#everybodyisbeautiful

#excitada

#expose

#fapstagram

#feetofatlanta

#fishnets

#foreplay

#freakshow

#freethenipple

#gays

#gilofashion

#girlsonly

#gloves

#goddess

#hamishnadine

#happythanksgiving

#hardsummer

#hijabiba

#hooters

#hornyyyyyyasf

#hotgirls

#hotguy

#hots

#hottie

#humpday

#iamgay

#instagirl

#instamood

#istanbulgay

#italiano

#jugs

#kansas

#kickoff

#kik

#kikgirl

#kikmessenger

#killingit

#kissing

#lesbian

#lesbiansofinstagram

#lilmandingo

#lingerie

#lust

#marcoreus

#master

#mebelim

#medicina

#mexicangirl

#mirrorphoto

#mixedgirls

#models

#mr40club

#mrsandmrsbordeaux

#mrtox

#nacket

#nasty

#newyears

#newyearsday

#ngento

#oovoo

#petite

#piroka

#pixie

#poop

#pornfood

#printic

#publicrelations

#pushups

#rack

#ravebabes

#roleplay

#russiangirl

#russianmilf

#saltwater

#sexlife

#shebad

#shesquats

#shit

#shower

#single

#singlelife

#skype

#slimthick

#snap

#snapback

#snapchat

#snapchatgay

#snapme

#sokus

#sopretty

#spanishgirl

#sparklingnudes

#stopdropandyoga

#stranger

#streetphoto

#stud

#submission

#sultry

#sunbathing

#swole

#tag4like

#takeitoff

#teens

#tgif

#thatasstho

#thick

#thought

#todayimwearing

#treviso

#twerk

#twerker

#undies

#valentinesday

#vatine

#weed

#weedstagram

#weezmoney

#wet

#whitegirl

#woman

#womancrushwednesday

#women

#workflow
And here's a list of completely banned hashtags:
#anal

#anon

#arse

#ballsack

#bigboobs

#bigbootyhoe

#bigtits

#bigtitties

#bitches

#blowjob

#bondagesex

#boobies

#boobstagram

#boobz

#booty

#bunda

#clevage

#clit

#cock

#cocks

#cum

#cumshot

#cunt

#daddydirection

#daddydom

#daddylove

#dick

#dicks

#faggot

#fatass

#femdom

#fetish

#footfetish

#freethenips

#frisky

#fucking

#funbags

#girlsgonewild

#girlsofinstagram

#grindin

#gstring

#hardcore

#hmu

#hoes

#horny

#IG

#ilovemyinstagram

#incest

#instababe

#instabody

#instafuck

#instahot

#instasex

#jizz

#kike

#kikmeboys

#kikmenow

#killyourself

#kinky

#kontol

#kyke

#lean

#like

#loseweight

#naughtygirls

#nekkid

#nigger

#nipple

#nipples

#nips

#nobra

#nudepics

#orgasm

#penis

#popular

#popularpage

#porn

#porno

#pornography

#pornstar

#proanorexia

#probulimia

#seksi

#selfharm

#sexiest

#sexual

#sexyaf

#sexybody

#sexygirl

#sexys

#sexyteen

#shirtless

#slut

#sluts

#snowbunnies

#spankme

#spic

#tetas

#thickgirls

#thighs

#thinspiration

#thinspo

#tit

#tits

#titties

#titty

#toket

#twerking

#twerkteam

#twink

#vag

#wank

#whitepower

#whore

#whores

#wtf

#xxx

#おっぱい
Support HuffPost
The Stakes Have Never Been Higher
Related
Popular in the Community