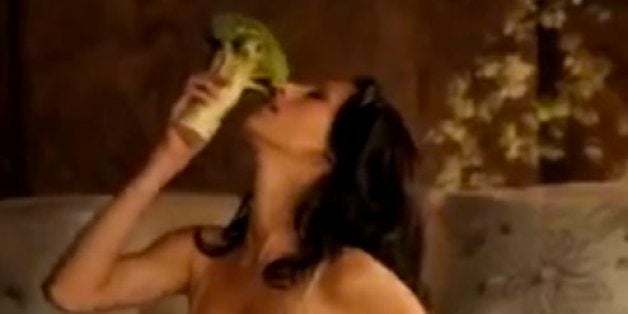 The aim of most Super Bowl advertisers remains creating a must-see commercial that will have everyone talking on Monday. But there is another increasingly viable way to viral word-of-share success: producing the can't-see Super Bowl commercial.
Commercials banned from airing during the Super Bowl can generate tremendous attention online leading up to the NFL's big game. While ads deemed too racy -- Ashley Madison's 2011 ad with porn star Savanna Samson --- or too crude -- Bud Light's Apology Bot 3000 spot in 2007 -- tend to make up most of the banned ad genre, there are many reasons a sponsor's spot might be turned down. Regardless of the rejection rationale, these unaired promos tend to rack up views on YouTube.
"Little-known companies sometimes devote their entire marketing budgets to buying one Super Bowl spot in the hopes of making a big splash," wrote Jeff Bercovici of Forbes before Super Bowl XLV in 2011. "But for every one that does that, there's another that submits a blatantly over-the-top piece of creative for review with no real expectation of getting it accepted. Rejection in hand, they can then craft a quick -- and cheap -- publicity campaign around 'the commercial CBS/Fox/ABC doesn't want you to see!'"
In November 2013, GunsAndAmmo.com first reported that FOX, the network broadcasting Super Bowl XLVIII on Feb. 2, had rejected an ad submitted by Daniel Defense because firearms are one of the Prohibited Advertising Categories in the NFL's Advertising Policy.
Just days before the Denver Broncos and Seattle Seahawks faced off in New Jersey, another ad stirred controversy. FOX rejected a commercial from SodaStream starring Scarlett Johansson because it ended with her saying "Sorry, Coke and Pepsi," as first reported by USA Today. Rather than simply tout its banned status, SodaStream apparently altered their ad in order for it to air. While the change may be relatively minor, the stir caused was anything but.
From sexy spots like Go Daddy's "wardrobe malfunction" ad and PETA's "Veggie Love" commercial to a dark and somewhat disturbing promo for condoms, here are 20 commercials that were banned over the years from airing during the Super Bowl:
PHOTO GALLERY
Banned Super Bowl Commercials
Calling all HuffPost superfans!
Sign up for membership to become a founding member and help shape HuffPost's next chapter
BEFORE YOU GO