After a Los Angeles-based photographer accused "60 Minutes" of purposely altering the color to make former White House chief strategist Steven Bannon "look like a bleary-eyed drunk" in an interview, journalism experts were quick to throw shade on the colorful conspiracy theory.
In a new YouTube video, Peter Duke theorized that CBS technicians increased saturation on the shots of Bannon to make his eyes and lips red.
Duke, whose online portfolio includes photo sets dedicated to "Making America Great Again" and to "Butthurt Losers," pointed to the orange curtains in the background as a key piece of evidence.
He said the curtains are brighter orange behind Bannon than in shots of interviewer Charlie Rose.
By comparison, the video of Rose is altered to look cooler to downplay his makeup, he said.
In his clip, Duke adjusted the video clips of Bannon and Rose to show how the saturation affects their looks.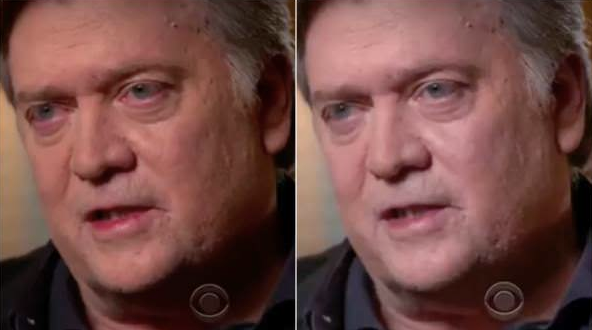 But "60 Minutes" spokesman Kevin Tedesco was quick to dismiss Duke's theory of media bias.
"It's nonsense," he said by email.
Susan Farkas, a former senior producer for broadcast standards at NBC, and currently a journalism professor at the City University of New York, said there are many reasons why color saturation might be used in an interview, but making someone look bad isn't one of them.
"The tendency is to make people look better," Farkas said. "When I saw the interview, I actually thought he looked better. They smoothed over his skin."
Farkas said Bannon's eyes did look red, but said he overall looked better than usual.
Farkas said color correction is done to make two people in separate camera shots look similar.
Still she admits, "high definition doesn't help anyone. Everyone looks bad with it."
Bannon's looks have inspired late night comedians like Stephen Colbert and Seth Meyers to compare him to everything from "a helmetless Darth Vader on meth," "the discarded skin suit used by the alien from Men in Black," or "the handsomest guy in the liquor store," according to Vanity Fair.
Duke did not immediately respond to a request for comment.
The complete video of Bart's theory can be seen below.
Before You Go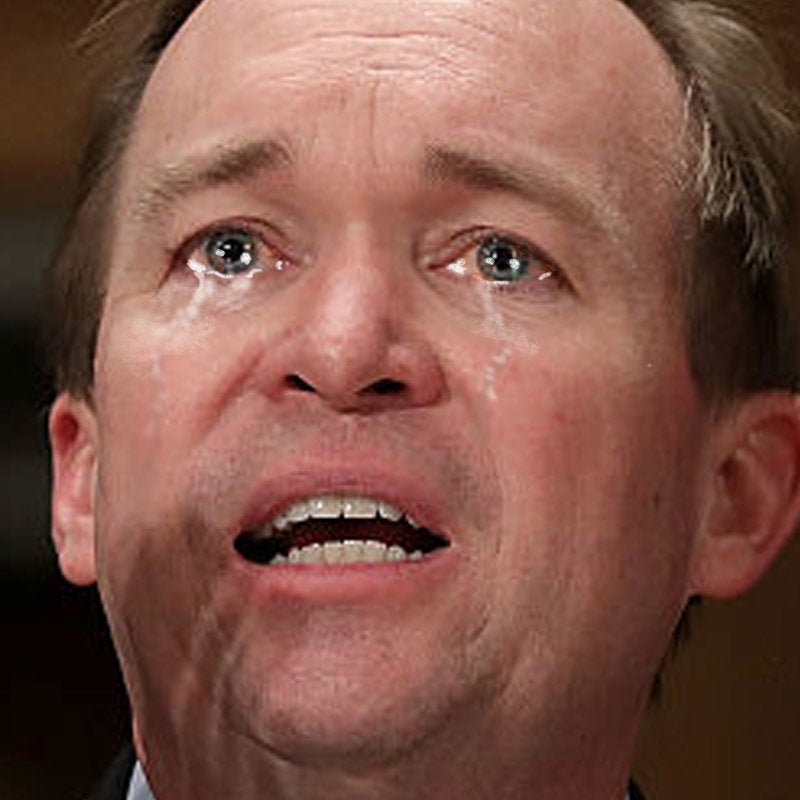 Photoshopped Pics Of Trump Team Members Crying Are Oddly Satisfying
Popular in the Community