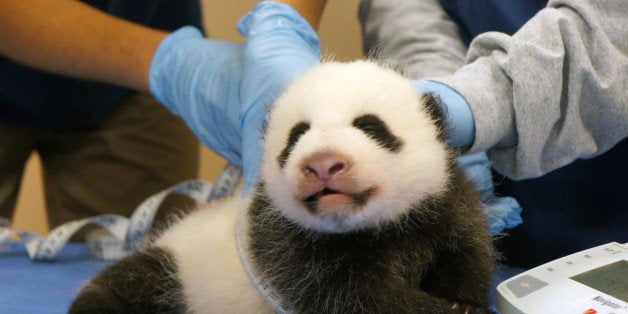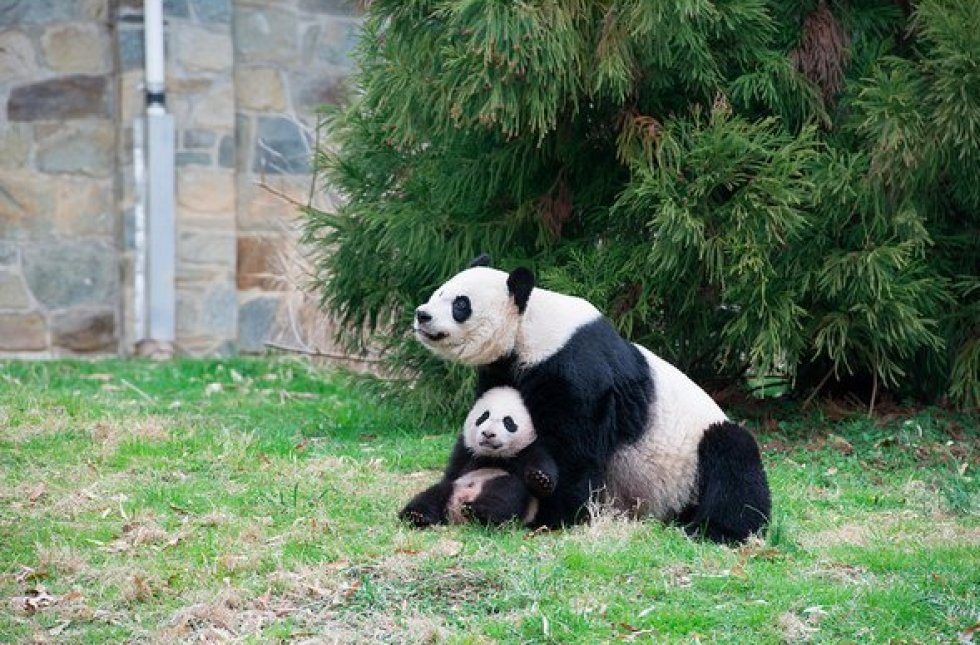 Bao Bao with mom Mei Xiang on April 2, 2014. It was the little one's second time outside.
Here are Doxiemom's favorite moments from Bao Bao's first year:
Is your favorite Bao Bao moment on the list? What will you be doing to celebrate this Saturday? Tell us in the comments -- and get in touch at arin.greenwood@huffingtonpost.com if you have an animal story to share!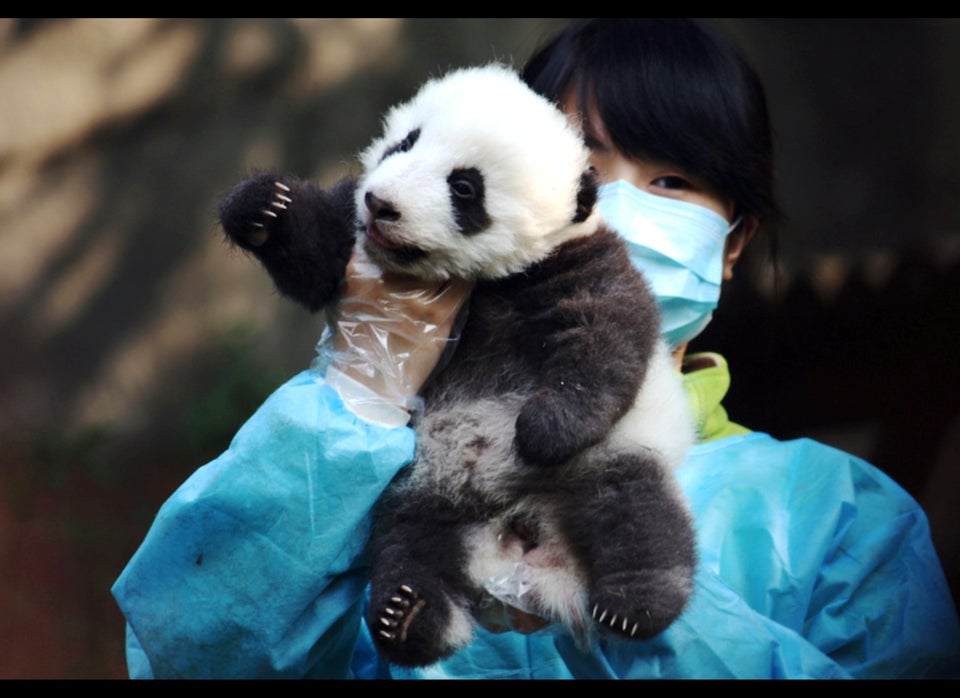 Panda Overload!
Popular in the Community