In the immortal words of Big Frida, B.A.P.S clearly did not come play to chu' hoes.
The comedic stylings of Adrienne Brandyburg, Adrienne Brown, and Jillian Ebanks are quite unique. Think Saturday Night Live, but bolder. Mad TV, but smarter. Whose Line Is It Anyway, but more organized. Oh, and a hell of a lot blacker than all of those shows put together. After almost two years of grinding, the women of B.A.P.S Comedy will be part of Steppenwolf Theatre's BLKS Salon Series.
During their most recent showcase under the "We Didn't Land on Plymouth Rock, Plymouth Rock Landed on Us" theme, B.A.P.S had the audience was in shambles – clutching their sides and edges within the first 10 minutes. The comedy showcase currently running at iO Chicago, features stand-up, music, and sketches.
Isabeau Dornevil's opening monologue was an unapologetic and cheeky retelling of Christopher Columbus' "discovering" of America. She delivered the speech in a hilariously deadpan manner while "stumbling" through Freudian slips such as confusing "murdering and pillaging" with "discovery".
The subsequent sketch was a smartly satirical parallel to "Columbusing". In it a character played by Brandyburg enters a hair salon in search of a stylist. She immediately begins dreaming up changes she it going to make to her discovery. The two woman who are present , Ebanks and Brown, object, instead having the newcomer adopt their culture, as symbolized by her going natural in the very next scene. The implications of this acceptance is not pushed on the audience and therein lies its brilliance. B.A.P.S successfully adds layers of nuisance to the three-minute sketch while avoiding being preachy. It's thoughtfulness like this that people thoroughly entertained.
It's clear, that Brandyburg, Brown, and Ebanks know their audience, the issues, and boy do they know funny.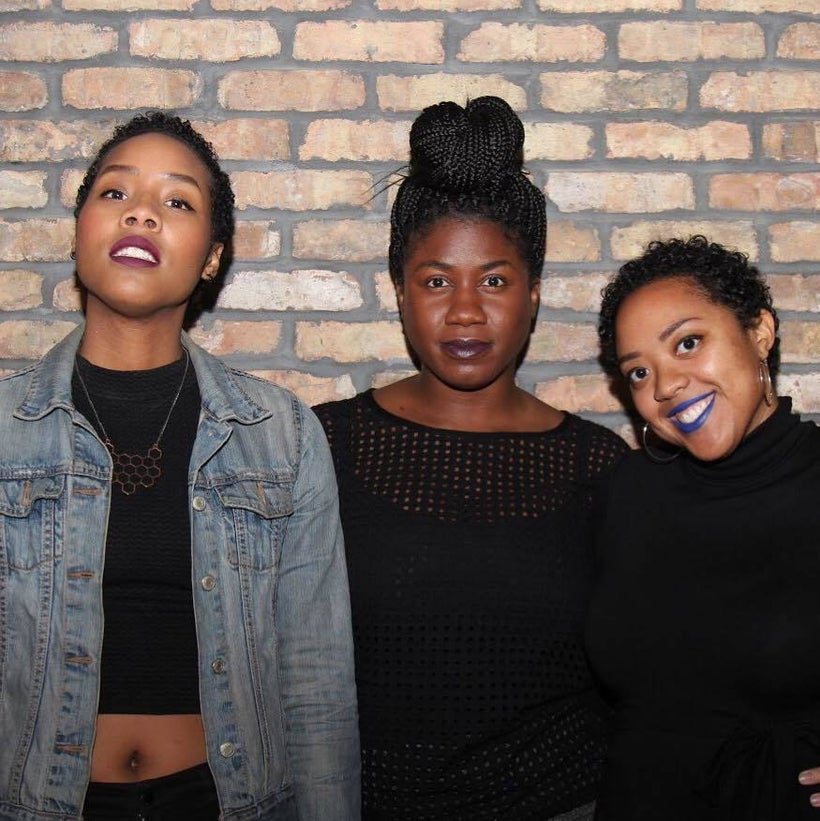 Keeping with the evening's ballsy theme, Ro Hudson opened up with a relatable comedic story about working at Whole Foods where she coyly commented on the entitlement of the privileged shoppers. Eunji Kim regaled the crowd with tales of a failed fallacito.
The final comedienne, Lily Be, was absolutely the most decorated and the boldest. Her story about dealing with her roommate's best friend and how it landed her in an ambulance had us in stitches.
The star of the show, though, is the chemistry between the three members. Although they rotated as MC most of the night, moments they shared the stage were the best of the show. They have the ability to play off each other, craft masterful pile-ons in the moment, and deliver off the cuff punchlines. The B.A.P.S women seem to know their audience well and literally. There were many repeat attenders in the audience who the team had gotten to know and referred to individually throughout the show.
Watching these four felt like being invited to a super special club of cool girls who are super nice but ain't no punks, either. You can come and play, but don't think you're gonna bring any foolishness. Oh no!
And definitely don't be under any impression that you'll be able to steal the stoplight. These women are natural stars, hun. No matter what role they play, the stage will always be theirs.
B.A.P.S. Comedy next show will be at Steppenwolf Theatre's BLKS Salon Series on December 16, 2017 at 8 pm. This one-night performance, Curlz, 'Fros & Braids, promises to be a hilarious exploration highlighting the wonders, woes and 'fros of being a black woman.
The BLKS Salon Series is Co-curated by BLKS playwright Aziza Barnes and Steppenwolf's Lookout Series. Patrons can use the code: "BAPS" for $20 tickets BLKS the play which runs from Dec 7 - Dec 29 at Steppenwolf Theatre
B.A.P.S Comedy is a monthly variety show that celebrates and empowers women of color produced by Adrienne Brandyburg, Adrienne Brown, and Jillian Ebanks. Email bapscomedy@gmail.com for info and bookings.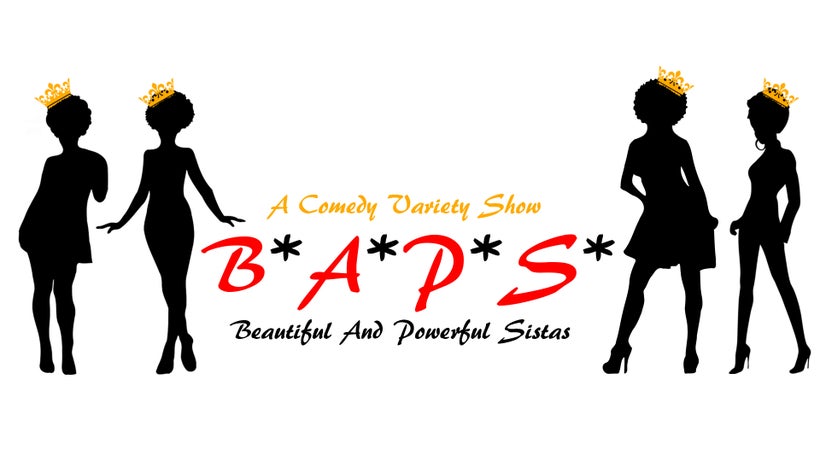 Calling all HuffPost superfans!
Sign up for membership to become a founding member and help shape HuffPost's next chapter
This post was published on the now-closed HuffPost Contributor platform. Contributors control their own work and posted freely to our site. If you need to flag this entry as abusive,
send us an email
.