I still remember when I was first compelled to support Bapu Surat Singh Khalsa (Bapu ji). His hunger strike to free Sikh political prisoners in India had almost reached a month in February 2015, and I had the fortunate opportunity of meeting his family.
I was enamored by their dedication and unwavering faith in supporting their father in his struggle for justice and human rights. Seeing and hearing firsthand accounts of what Bapu ji was going through on a daily basis was heartbreaking. Aside from the fact Bapu ji had decided to start this hunger strike at the age of 82, it was difficult to hear about the changes in his health, as his senses and body endured the pain of his struggle.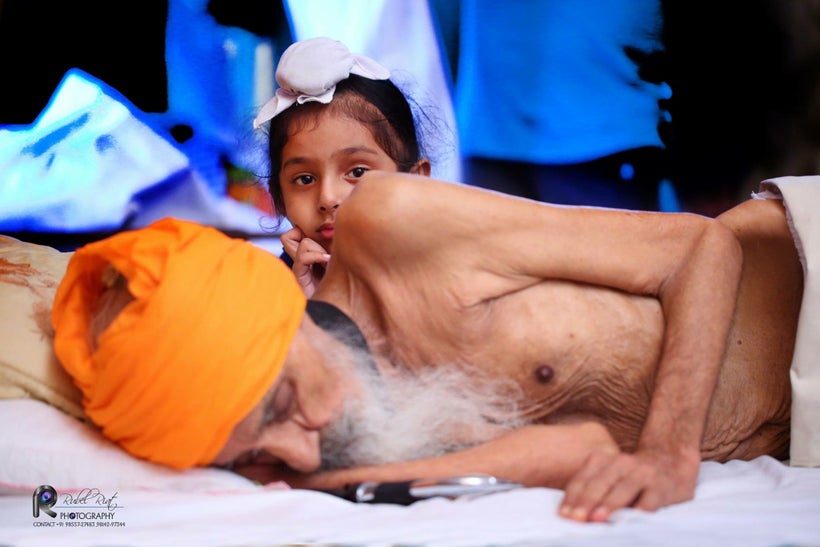 As I met and conversed with others who also knew Bapu ji well, one common theme emanated: he is a man of his word and he won't give up.
Two years later and now more than 700 days into his hunger strike, there is no doubt that Bapu ji is a man of his word. Bapu ji has repeatedly said that either all the Sikh political prisoners should be released or he will die trying in getting their freedom.
Most of the two years of his hunger strike have been forcibly spent in hospitals, where he is force-fed and given undisclosed substances. Sadly, the image of Bapu ji with a feeding tube inserted in his nose has become commonplace.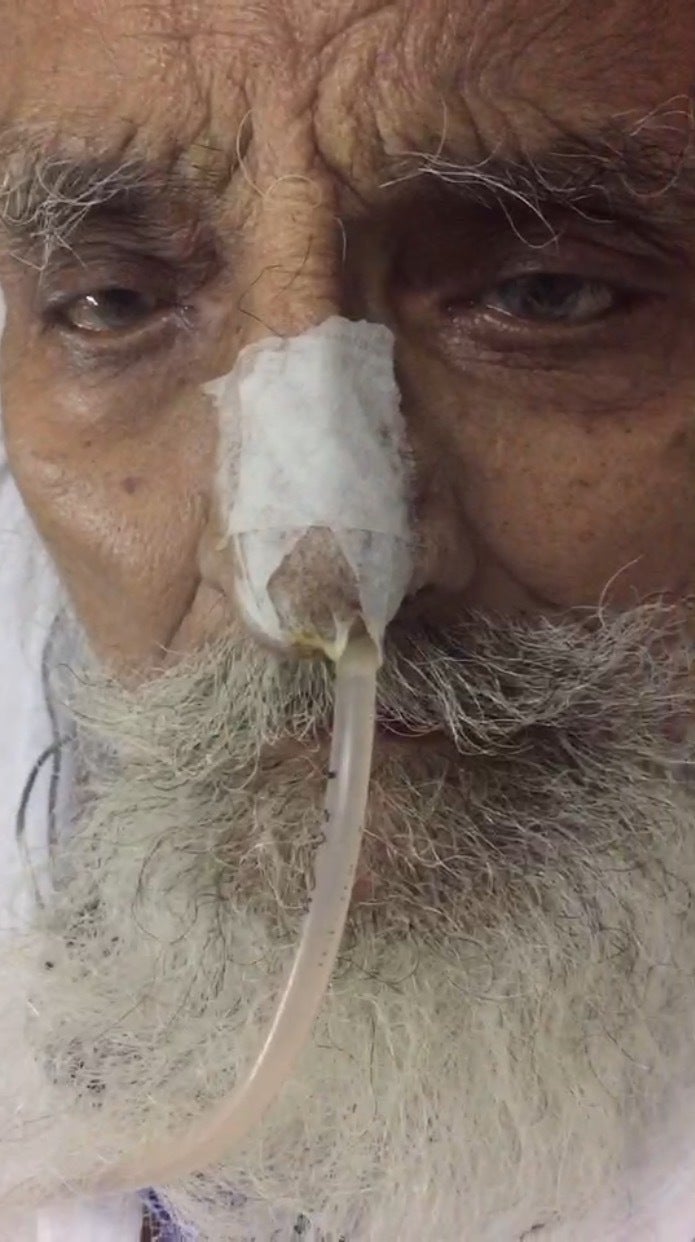 In 2016, the longest hunger striker, Irom Sharmila, ended her hunger strike after 16 years. Bapu ji currently continues his hunger strike as the oldest, with more than 500 days spent being force-fed through a feeding tube. Although he has removed the tube several times, the Indian authorities are quick to insert it again, at times using excessive force to do so.
Bapu ji's resolve for two years has kept the issue of Sikh political prisoners in the forefront in India. The first prisoner release was in December 2015 and since then a total of 18 political prisoners have been granted freedom.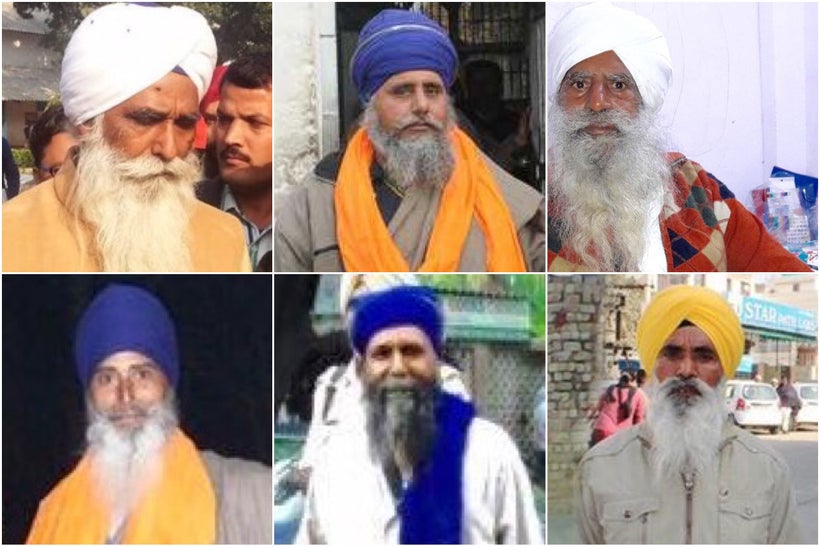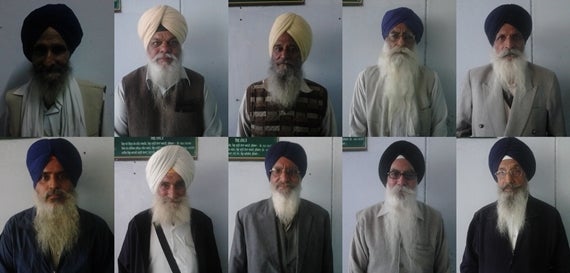 Presently, Bapu Surat Singh Khalsa is being kept at Dayanand Medical College and Hospital in Ludhiana, Punjab. Bapu ji is adamant in continuing his hunger strike until all the Sikh political prisoners, that have completed their sentences, are released on humanitarian grounds.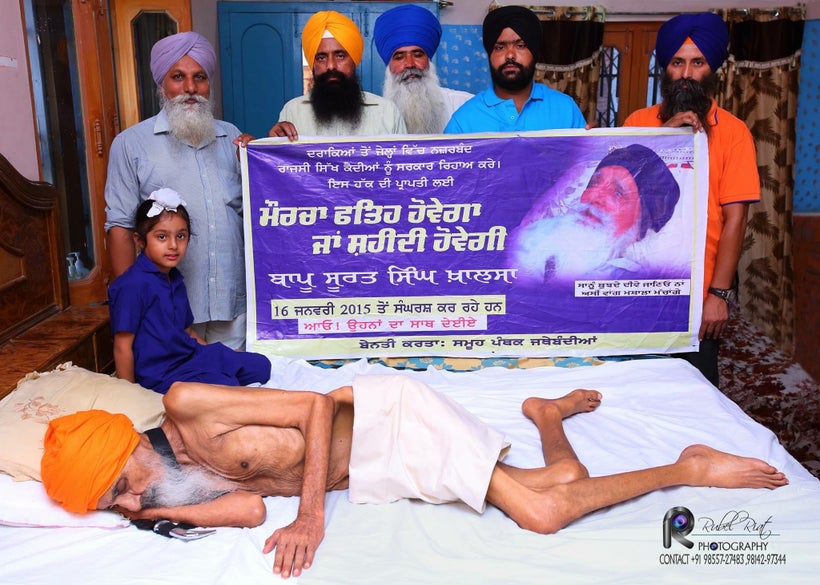 There are several ways to help raise awareness for Bapu ji's hunger strike:
1. Donate blood: you can donate blood at any donation center near you or organize a blood drive and either tweet or post on Instagram your photo while donating, using the hashtag #SikhBlood.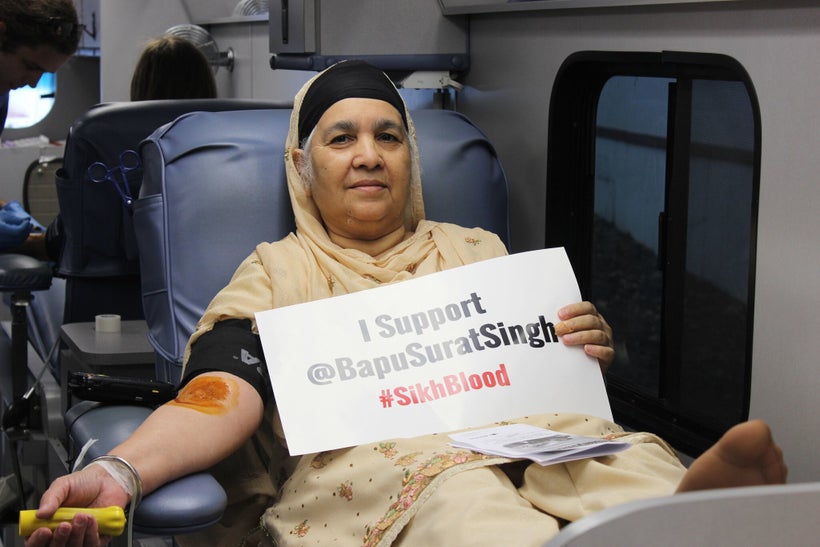 2. Organize an #Art4Justice exhibition in your local gurdwara sahib or any location near you; volunteers can email the digital artwork that can be printed and put on display (contact: freesikhpoliticalprisoners@gmail.com).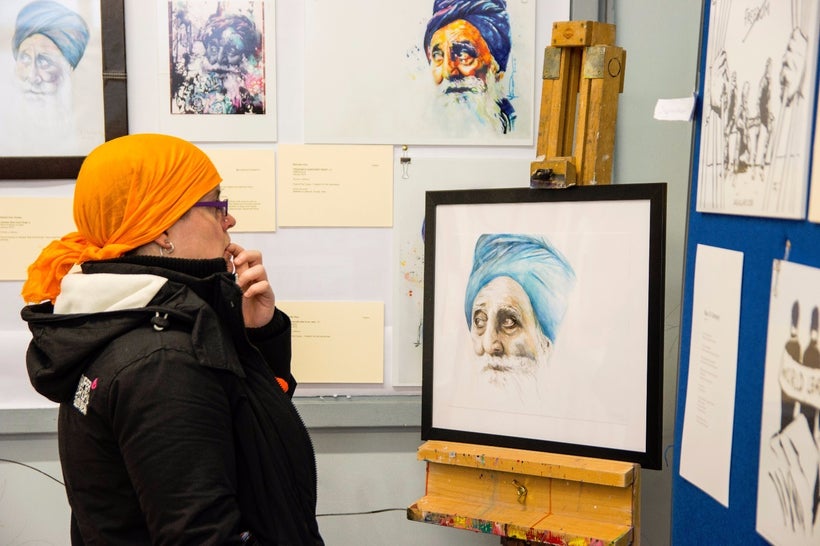 3. You can also submit your original artwork to be displayed in future exhibitions. The work must be inspired by Bapu Surat Singh's struggle to free Sikh political prisoners. Please email the work to the same email address listed in (2).
4. Continue to tweet or post photos of support, holding a piece of paper that reads "I Support @bapusuratsingh #freesikhpoliticalprisoners"; please tag @bapusuratsingh on Twitter and sangharsh_jaari_hai on Instagram.

5. Write to your local MP and ask them to write to the Foreign Secretary or Indian High Commission in London to ask how India is dealing with this serious issue.
6. Email Amnesty International and Amnesty India and ask them to launch an urgent action to investigate the treatment of Bapu Surat Singh and the immediate release of Sikh political prisoners (contactus@amnesty.org and amnestyindia@amnesty.org).
Follow Bapu Surat Singh Khalsa's hunger strike on social media:
REAL LIFE. REAL NEWS. REAL VOICES.
Help us tell more of the stories that matter from voices that too often remain unheard.
This post was published on the now-closed HuffPost Contributor platform. Contributors control their own work and posted freely to our site. If you need to flag this entry as abusive,
send us an email
.