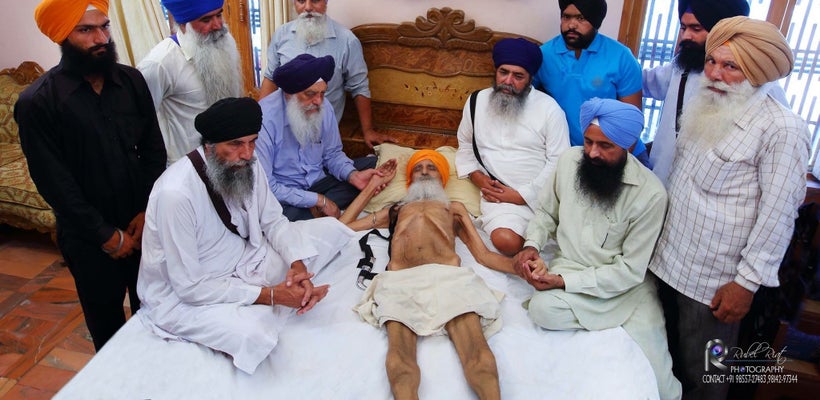 Early into his hunger strike in 2015 to free Sikh political prisoners in Panjab, 84-year-old Bapu Surat Singh had written two significant lines in his correspondence: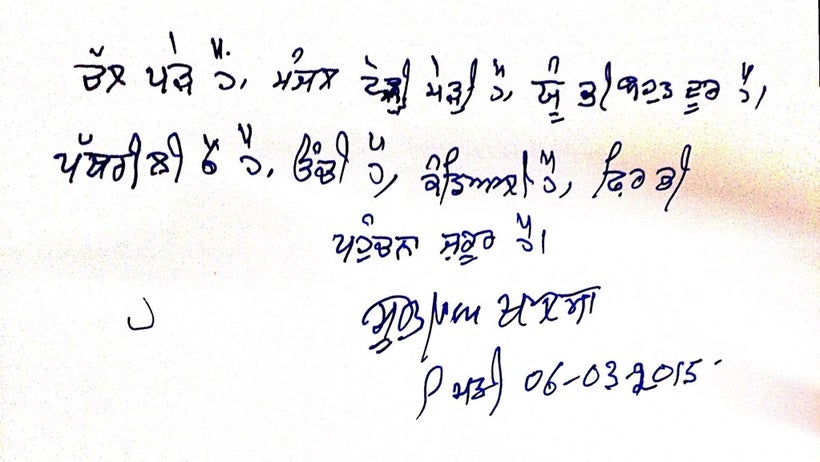 A rough translation includes: "We've started on this journey, the destination is far and not straight-forward; it is rocky, high, thorny, but reaching it is a must." - Surat Singh Khalsa (6 March, 2015)
His words could not have been truer as he completes 1000 days of hunger strike in October 2017.
Commencing his journey on 16 January, 2015, Bapu Surat Singh has endured unimaginable hardships.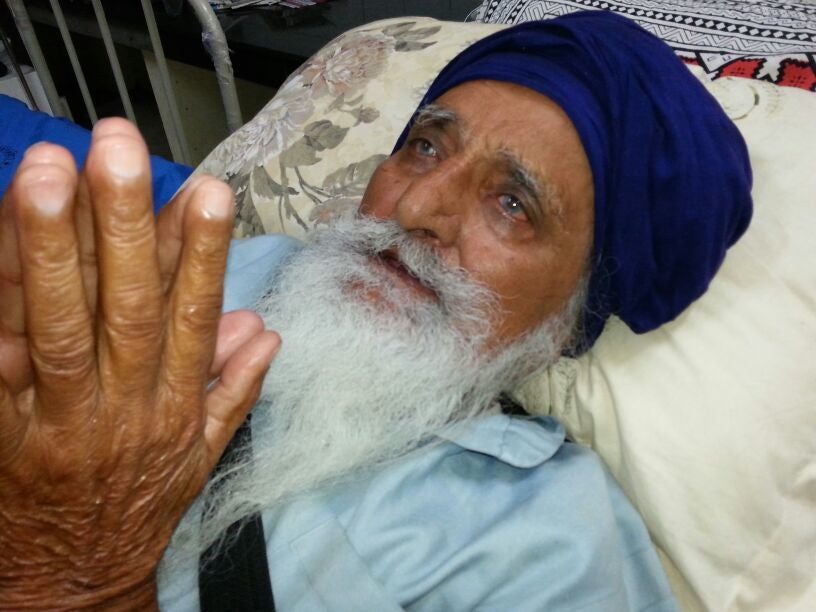 Forcibly being abducted from his home in Panjab by the Indian authorities only a few weeks into his hunger strike, Bapu Surat Singh was taken to a hospital for treatment and eventual force-feeding in February 2015.
The unjust administration of force-feeding has continued since then, with Bapu Surat Singh currently serving his longest detention in a hospital. While the world's oldest hunger-striker has refused, and at times fought off, the numerous attempts to treat and force-feed him, the relentless authorities have made sure it continues, shockingly finding any way to suppress the indomitable spirit of an 84-year-old lifelong human rights activist.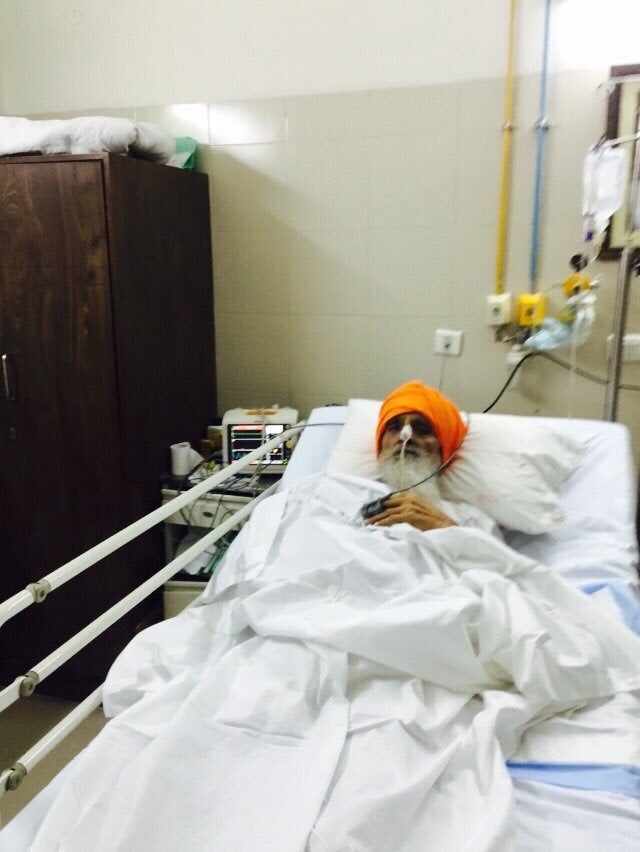 Time and time again since January 2015, Bapu Surat Singh has persevered. Long-serving Sikh political prisoners such as Gurdeep Singh and Professor Devinderpal Singh Bhullar have received parole for the first time in decades; Waryam Singh was permanently released from jail after serving 25 years; elderly political prisoners aged in their mid-60s to late-90s were finally released after a decade.
With the unwavering help of Sikh organizations working to free these prisoners, human rights activists, and supporters all over the world, these men have finally been granted freedom, despite already completing their full, given sentences.
The most agonizing aspect of this struggle has been the suffocating response of the Panjab Government. The current Chief Minister of Panjab, Captain Amarinder, and other Indian politicians, have all stated at some point that these Sikh political prisoners can and should be freed immediately.
Yet since taking office this year, the Captain has resorted to ignoring Bapu Surat Singh and publicly claiming there are no political prisoners that need to be released.
While other state governments, such as in Utter Pradesh, have taken the initiative to release languishing Sikh political prisoners, the Government of Panjab continues to ignore, stall, and make false claims.
In the middle remains the marred body of an 84-year-old Sikh man.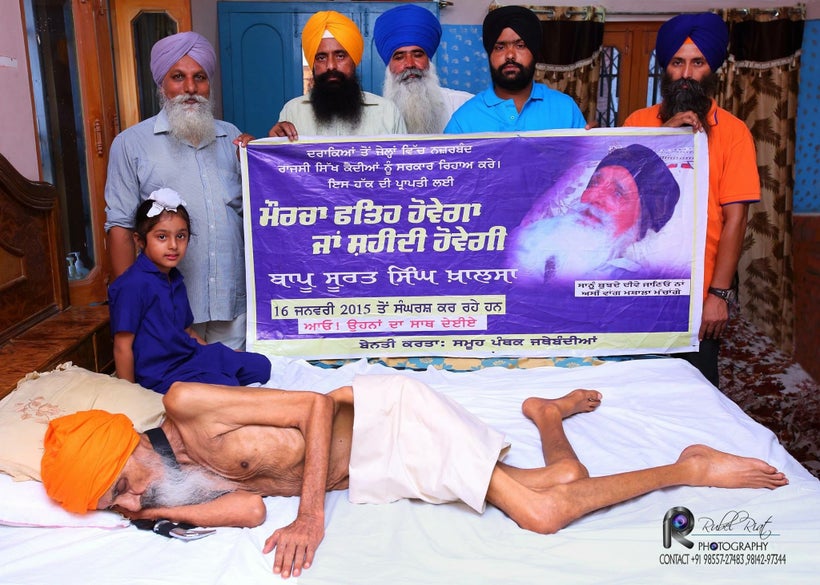 Activists and supporters continue to organize awareness campaigns to help get Bapu Surat Singh's message out into the public. From 29 October - 5 November, 2017, everyone worldwide is asked to donate blood and post their donation photos on social media, using #SikhBlood: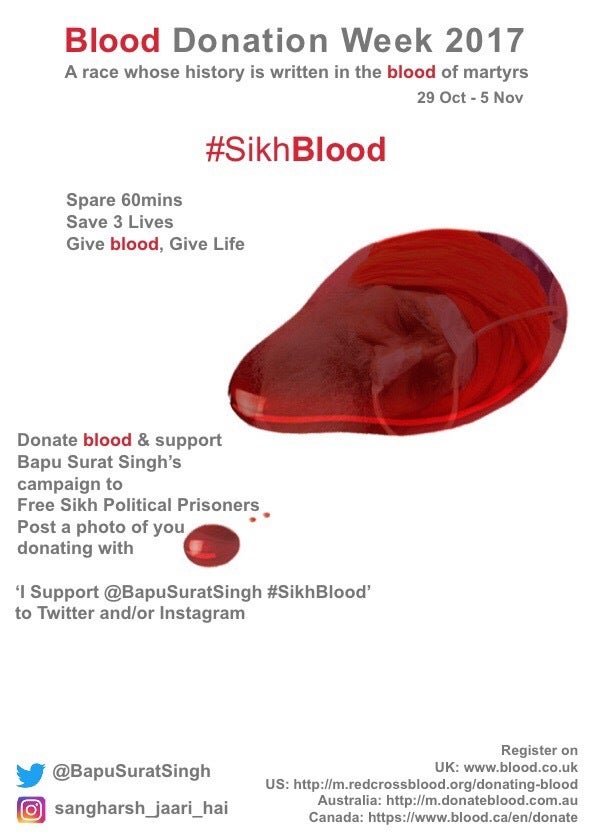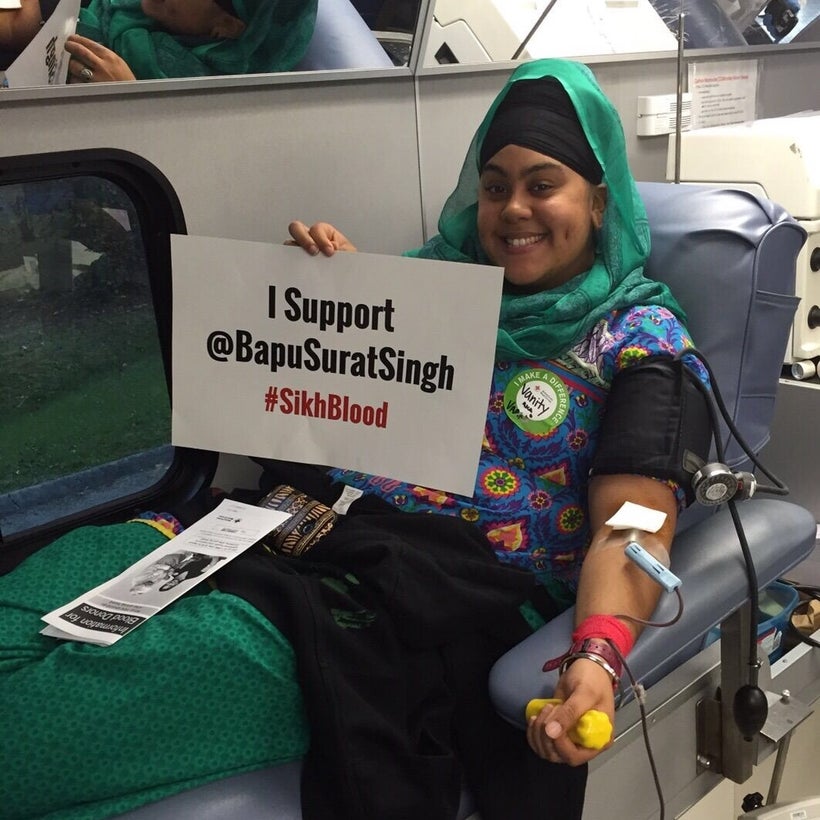 If you're unable to donate blood, you can post your photo with a support sign: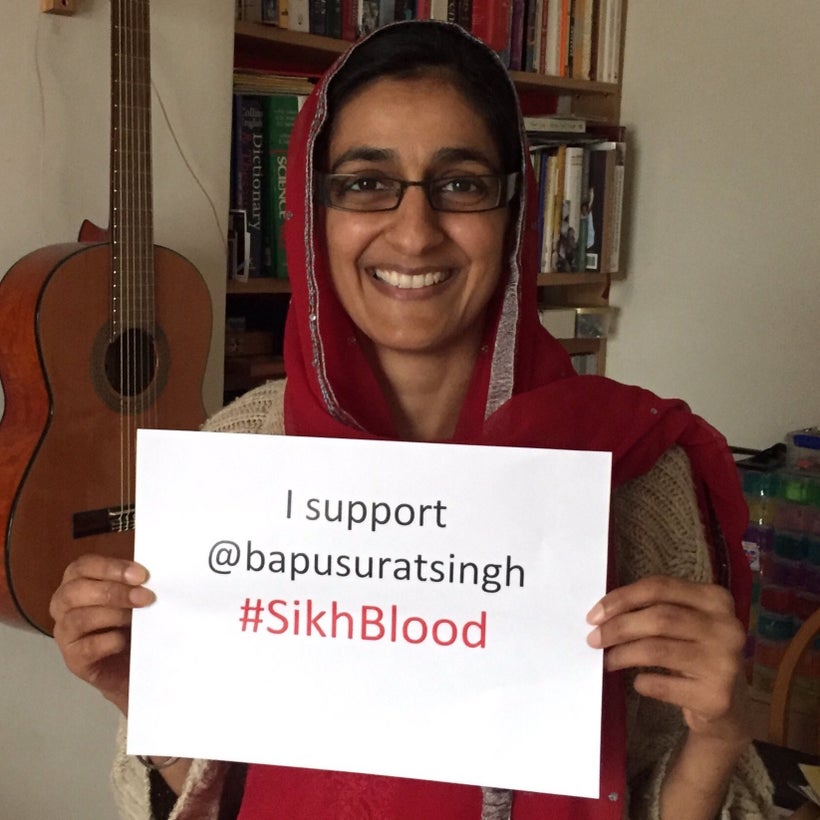 A blood drive has been organized at Gurdwara Sahib Fremont to help raise awareness for Bapu Surat Singh and Sikh political prisoners on Saturday November 25, 2017 from 9am - 3pm: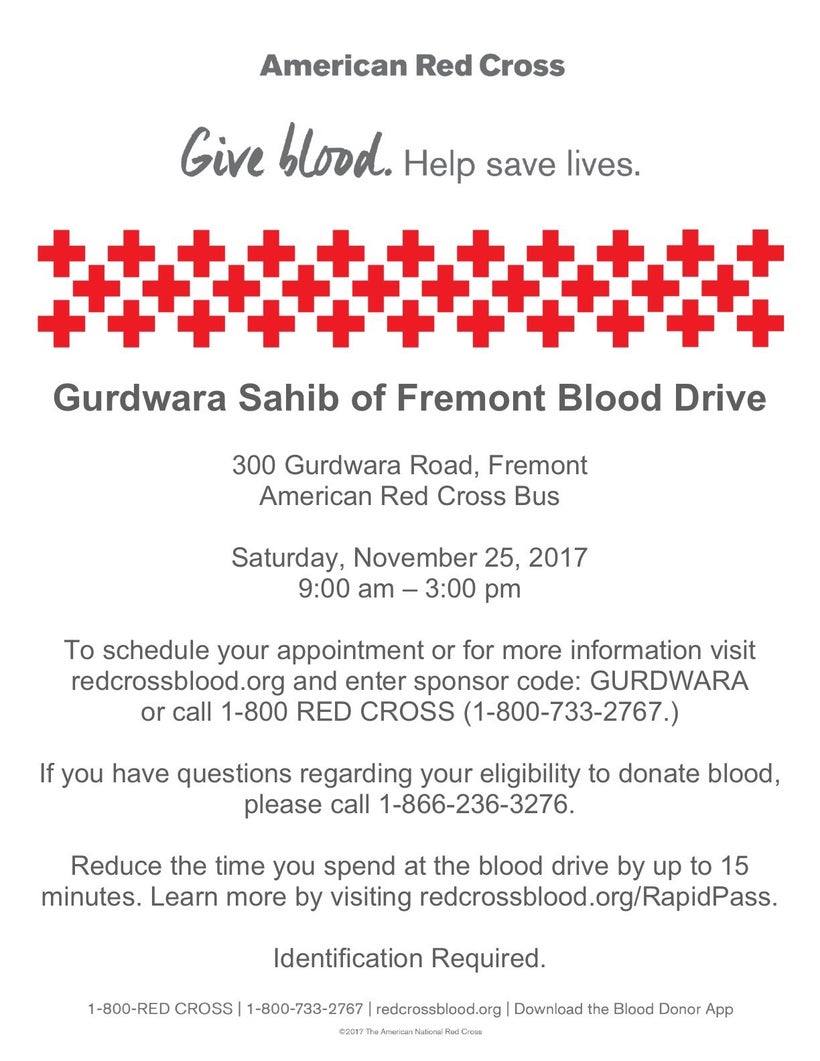 Anyone interested in donating blood during this drive in Fremont, California can go to American Red Cross and sign-up for a donation time.
A Facebook Event has also been created for the #SikhBlood 2017 Donation Week.
Ongoing awareness campaigns:
1) Create artwork (any medium; #Art4Justice) inspired by Bapu Surat Singh Khalsa and Sikh political prisoners and email a high resolution copy to: freesikhpoliticalprisoners@gmail.com
2) Post a photo of yourself with a piece of paper that reads "I Support @bapusuratsingh #SikhBlood (or #Art4Justice) and tag @bapusuratsingh on Twitter or sangharsh_jaari_hai on Instagram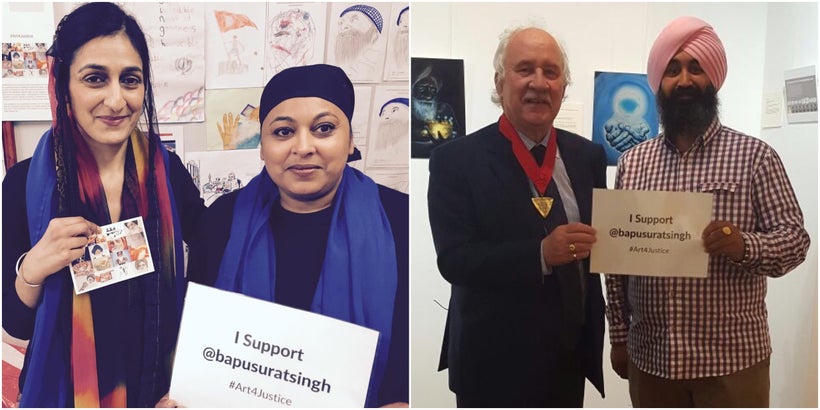 Please follow Bapu Surat Singh Khalsa's hunger strike on social media and post/share:
Email: freesikhpoliticalprisoners@gmail.com
REAL LIFE. REAL NEWS. REAL VOICES.
Help us tell more of the stories that matter from voices that too often remain unheard.
This post was published on the now-closed HuffPost Contributor platform. Contributors control their own work and posted freely to our site. If you need to flag this entry as abusive,
send us an email
.