A bar in Plano, Texas, is under fire after an employee scribbled a domestic violence "joke" onto a chalkboard at the establishment.
The joke read: "I like my beer like I like my violence. Domestic."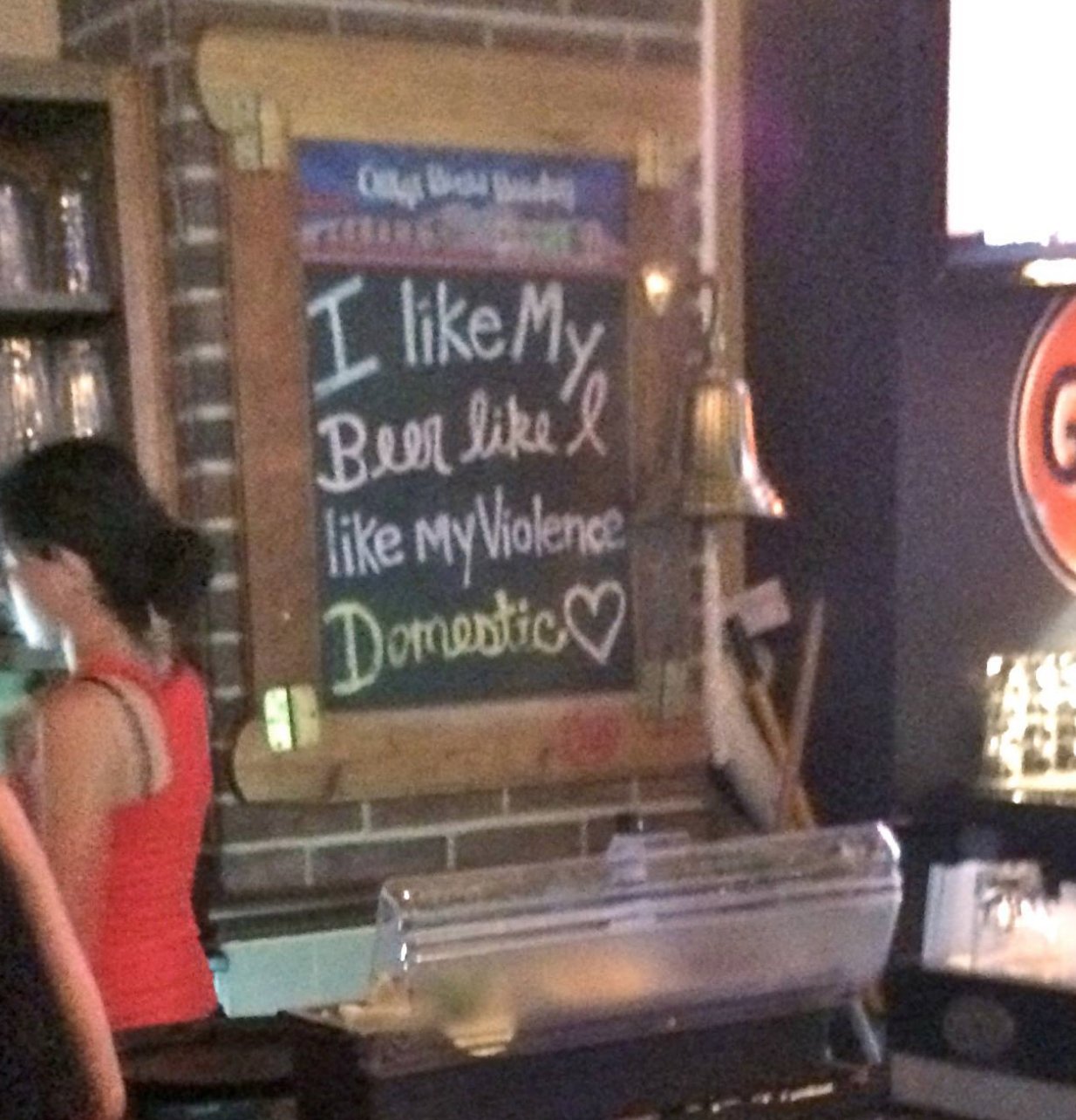 Before posting a photo of the sign, Williams complained to multiple managers about it, only to be told she was overly emotional and should "calm down."
"When I told him it was in extremely poor taste and that I'd appreciate it being taken down, he told me to calm down, and that if I hadn't been so 'aggressive' the conversation would go better," she wrote.
The sign was eventually removed after Williams left the bar. When she later returned, Williams was refused entry. She chronicled the ordeal online later that night.
"The sign immediately struck me in the worst way," she wrote on her Facebook. "Not only did it dreg up some unpleasant memories in my life, but it struck a chord that this bar was condoning domestic violence as a joke and expressing that victims were no more important than the type of beer someone was drinking."
In a phone call with The Huffington Post, Williams said she was disappointed the bar singled out a female employee in its statement.
"At this point, what I'd really like to see is just a heartfelt apology," she said. "I felt like I was begging, pleading with them to take the sign down."
"They need to know that words matter," she added.
Each day, on average, three women in the U.S. are murdered by intimate partners -- husbands and ex-husbands, boyfriends and estranged lovers. Despite the passage of the Violence Against Women Act in 1994, the U.S. still has the highest rate of domestic violence homicide of any industrialized country.
Popular in the Community