Michelle wore a gorgeous black and white dress that reminded us of the sleek printed dresses from her White House wardrobe. Barack looked relaxed in a black suit, white shirt and no tie.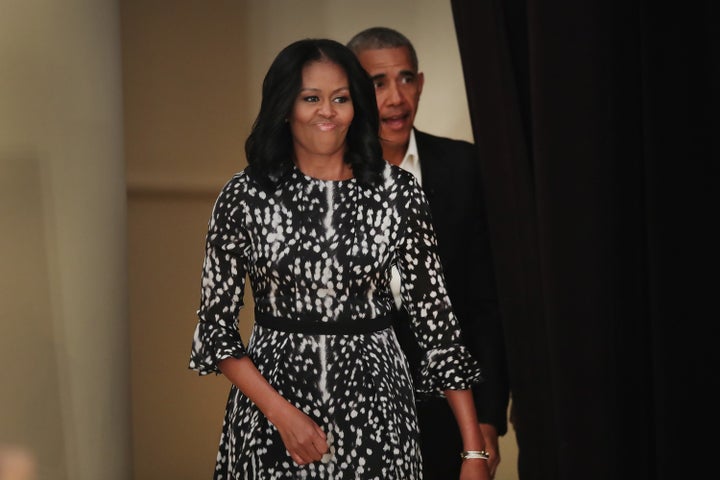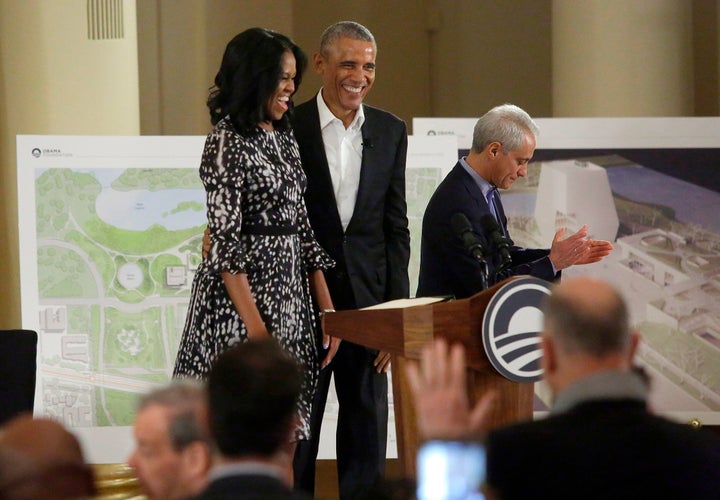 "We don't want to wait for a building," he said. "One of the things that we will be starting this year is Michelle and I personally are going to donate $2 million to our summer jobs programs here in the community, so that right away, young people can get to work and we can start providing opportunities to all of them."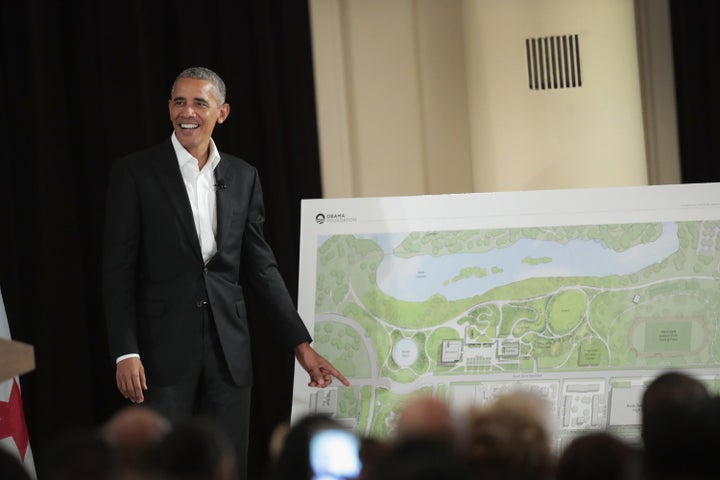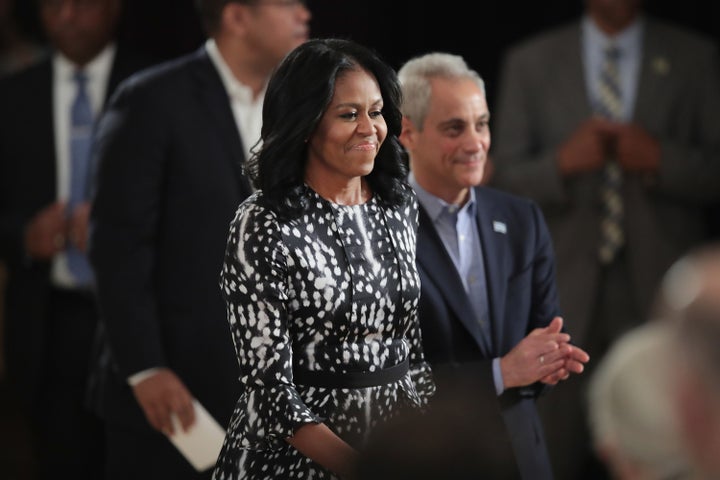 Since leaving the White House in January, the two have taken time off to travel. They visited Palm Springs right after the inauguration, followed by a trip to Richard Branson's private escape, Necker Island.
Needless to say, we're happy they're back.
The HuffPost Lifestyle newsletter will make you happier and healthier, one email at a time. Sign up here.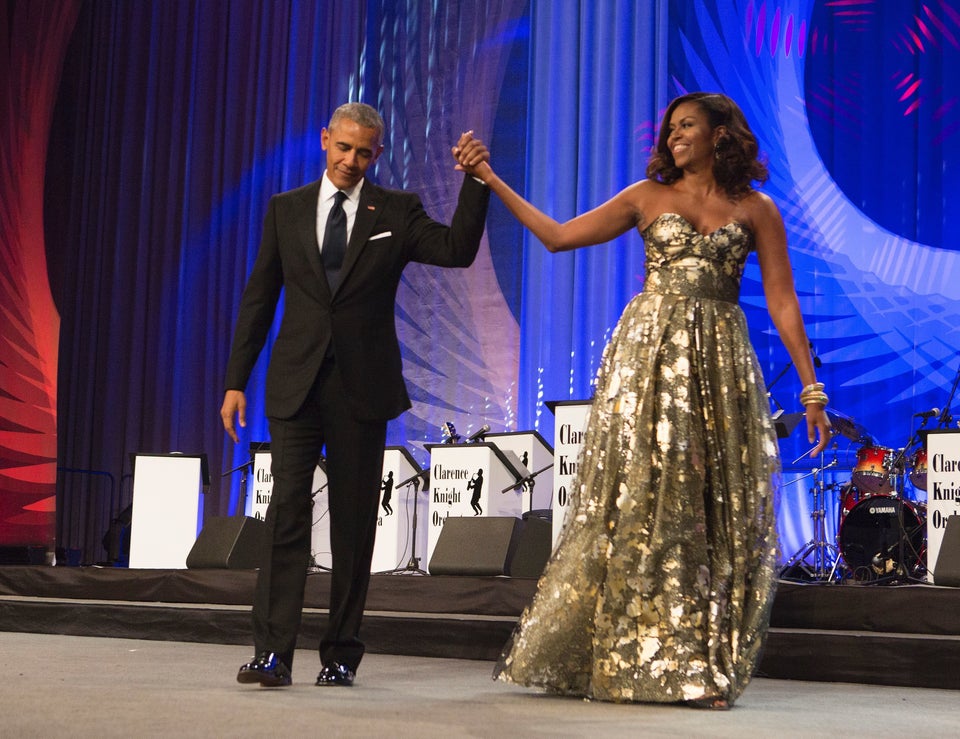 Michelle Obama's 2016 Style