The former president walked onto the stage with a bouquet of flowers for his wife, who's promoting her new memoir, Becoming, and the crowd went nuts.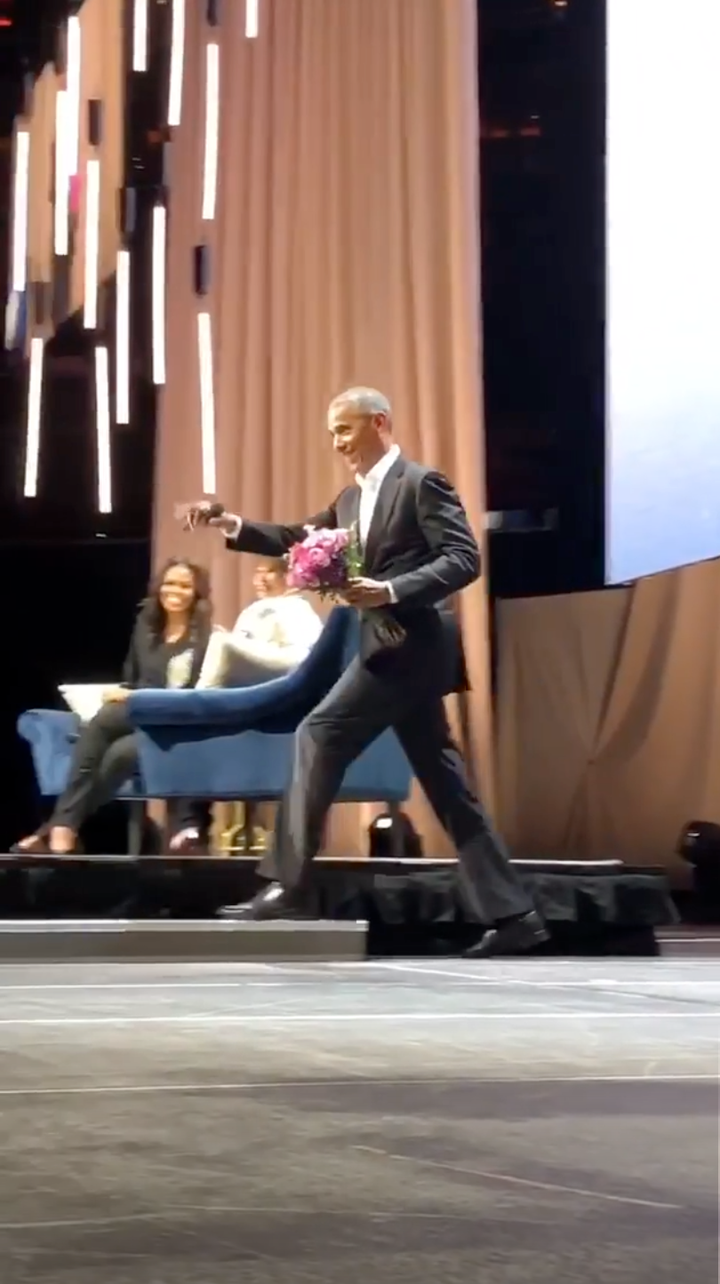 Barack Obama compared his entrance to what he imagines it's like for Jay-Z and Beyoncé. "This is like, you know, when Jay-Z comes out during the Beyoncé concert," the former president said. "Like, 'Crazy in Love'?"
"Don't go there," Michelle Obama chimed in, which drew laughter from the crowd.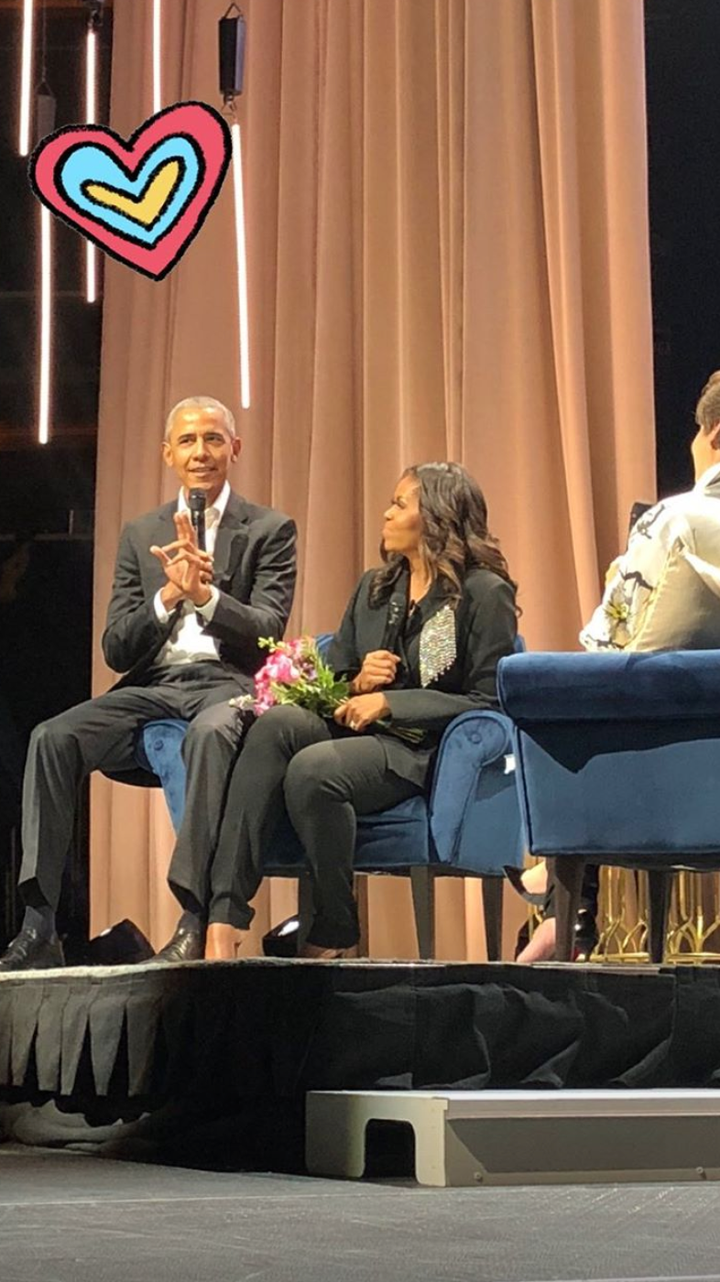 The former first lady's social media team captured some of the moments on her Instagram account, including shots of Michelle Obama at the end of the event dancing to "Signed, Sealed, Delivered, I'm Yours" by Stevie Wonder.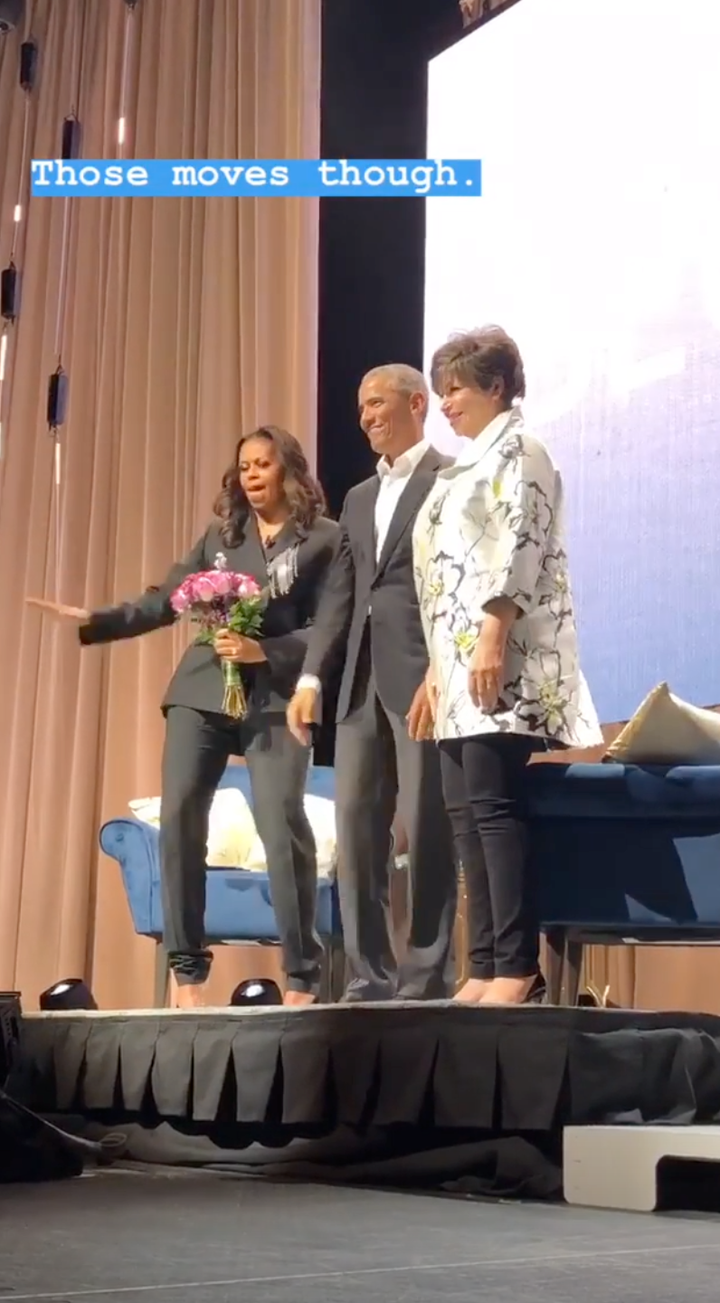 See more from the event in the video clips and the links above.