Moments after the 2012 presidential election was called for President Barack Obama, his social media team blasted out a picture of the president and First Lady Michelle Obama embracing, alongside the caption "four more years." It quickly broke records on both Facebook and Twitter as the most-shared photo of all time.
In an interview taped earlier this month and set to air on Wednesday night, President Obama explained that the picture had been taken at a campaign stop in Iowa. Asked why he was hugging the first lady so hard, the president answered without hesitation, "Because I love my wife."
Michelle Obama gave a chuckle and went into further detail.
"Also, I hadn't seen him in a while," she explained. "You know, when you're campaigning, they have, we're two ships passing in the night, and the first time I saw him was when I walked on stage to greet him. And that's my honey giving me a hug."
The president chimed back in, telling Michelle, "I like giving you hugs."
For more of the Obamas' interview, watch the video above, or tune in to ABC News' "Nightline" on Wednesday for the entire segment.
Before You Go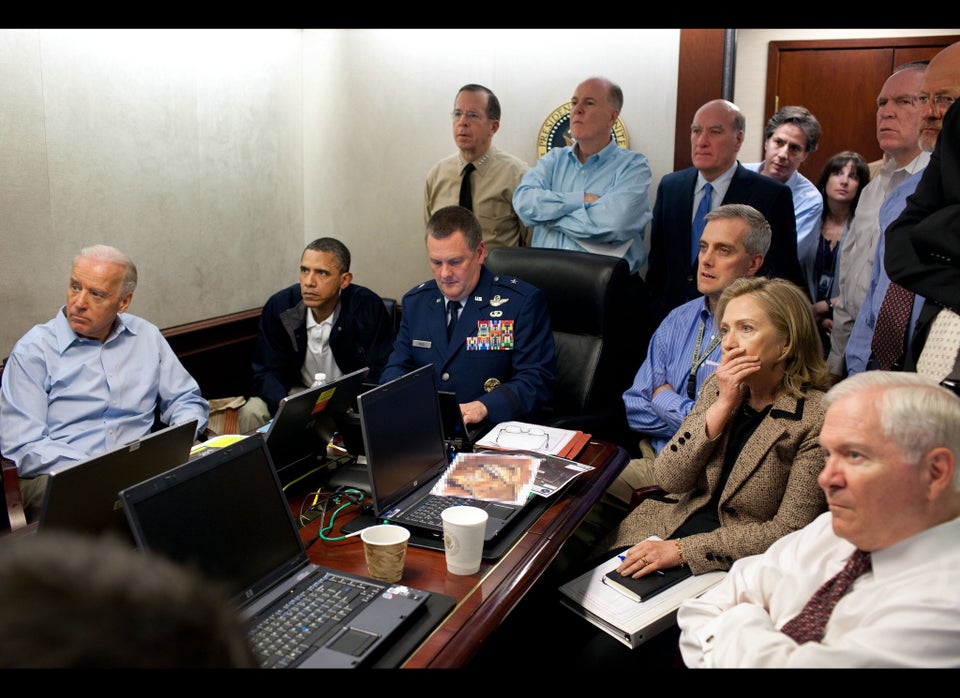 Most Iconic Photos Of Obama's First Term
Popular in the Community