While you were eating your sad desk lunch at work on Friday, Barack and Michelle Obama were sprinkling their sartorial savvy over New York City.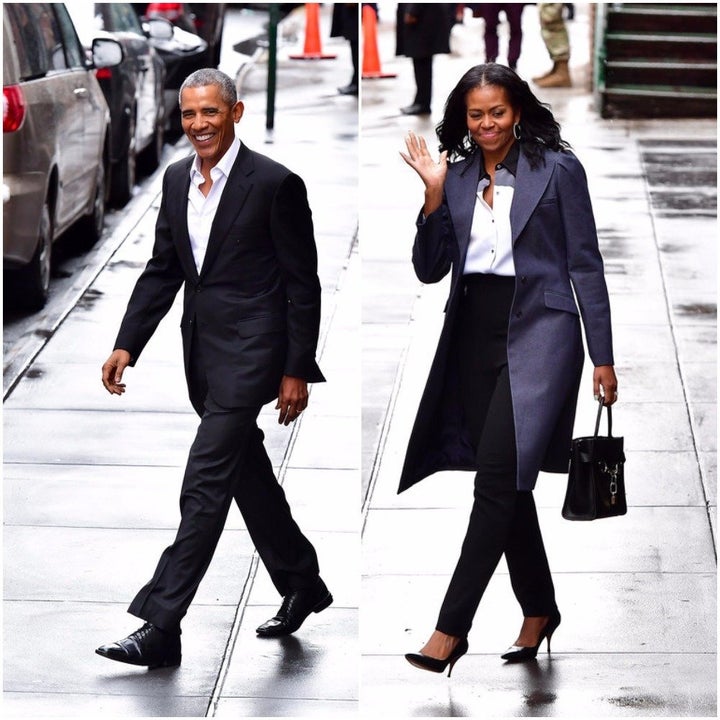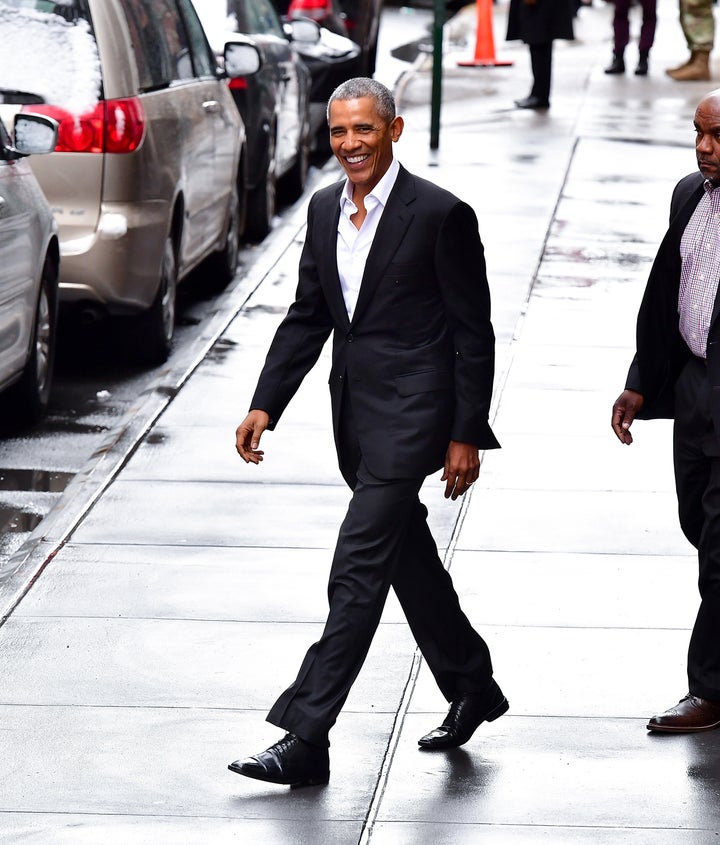 ...while Mrs. Obama also exhibited excellence in power suiting. She wore tailored trousers, a white button-front shirt, a fitted jacket and black pumps.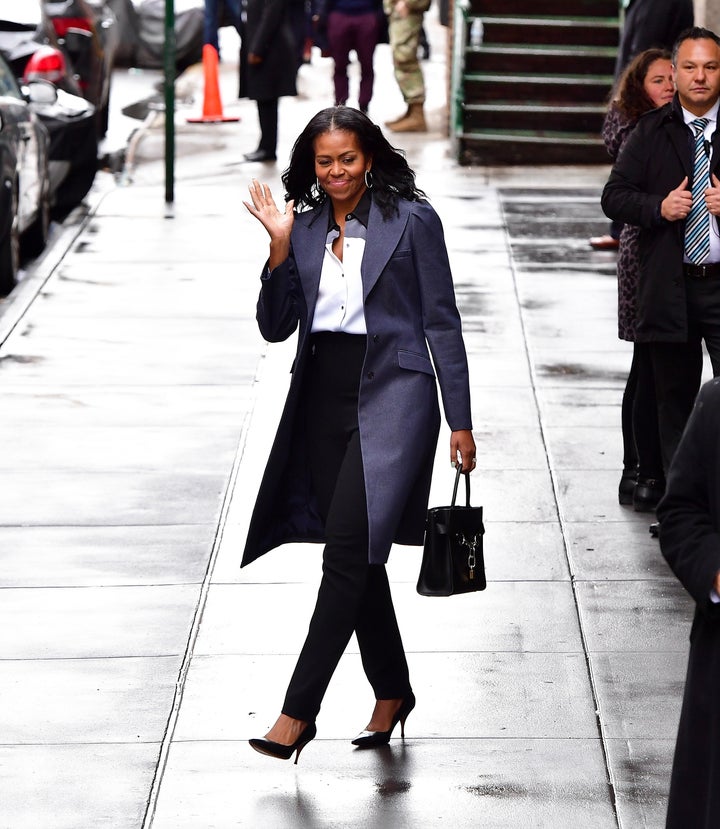 The pair received a warm welcome from their fellow diners at New York City hot spot Upland, who we're guessing nearly spit out their mimosas at the sight of this well-dressed duo. "We love you!" someone yelled.
These precious moments might be bittersweet, but at least they're stylish.
Before You Go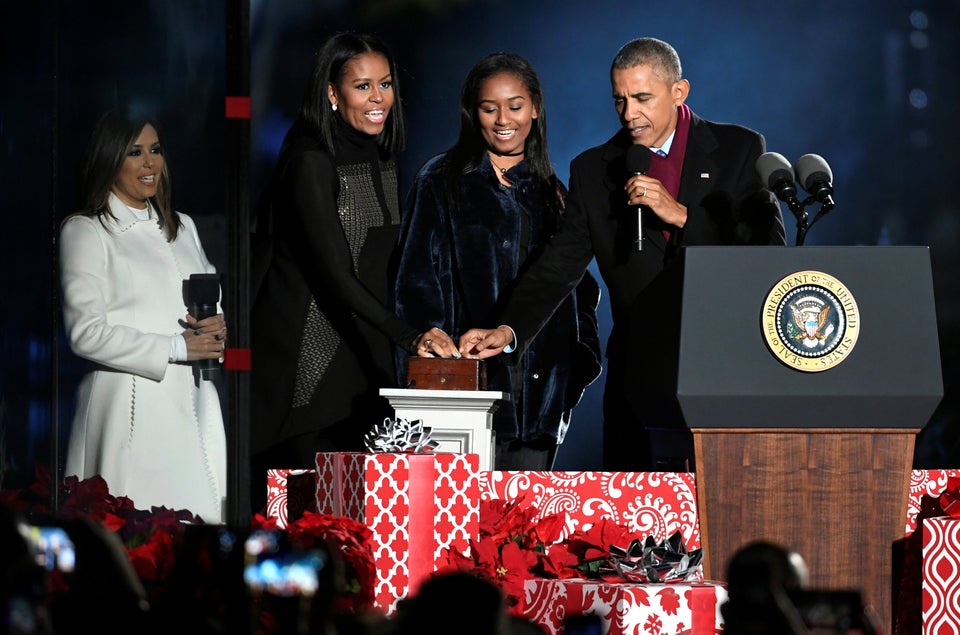 The Obamas' Last Christmas Tree Lighting