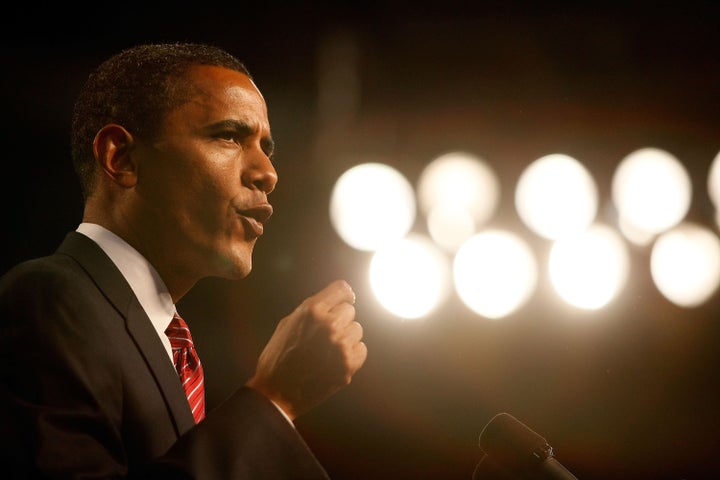 It's official: President Barack Obama will run for reelection in 2012.
By filing papers with the Federal Election Commission, the president can begin fundraising for his 2012 operation. In 2008, Obama secured a staggering $750 million in his bid for the White House. ABC News reports that some believe he "may cross the threshold and could become the first $1 billion presidential candidate" next year.
Jim Messina will serve as campaign manager for Obama's reelection effort. He worked as deputy chief of staff to the president for two years until last January. Chris Cillizza at the Washington Post notes that many of the names who helped Obama win in 2008 will be on board to advance his second presidential campaign.
The president's 2012 headquarters will be based at One Prudential Plaza in Chicago. The location sits just a few blocks away from where he gave his victory speech in 2008 at Grant Park.
On Monday morning the Obama For America website greeted visitors, "This campaign is just kicking off. We're opening up offices, unpacking boxes, and starting a conversation with supporters like you to help shape our path to victory." The site also includes a store with Obama-Biden stickers and apparel for sale.
FULL EMAIL SENT BY OBAMA FOR AMERICA:
Popular in the Community