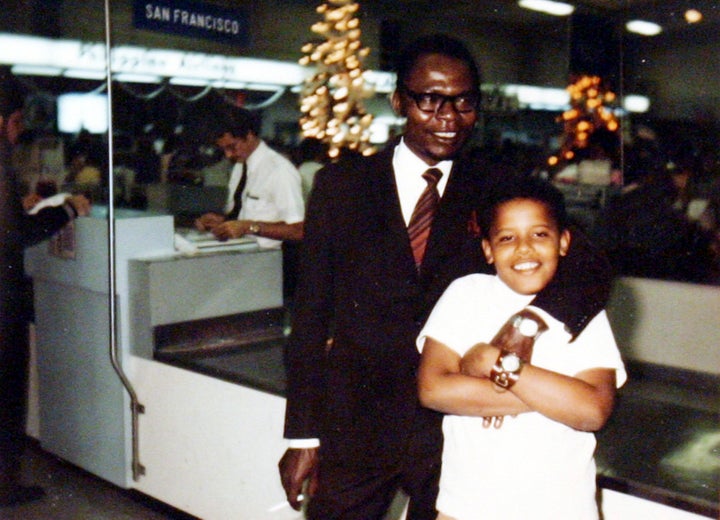 President Barack Obama's father told federal immigration officials in 1961 that he planned to put his unborn son up for adoption, The Boston Globe reports.
Obama's father, Barack H. Obama, declared his intention while studying at the University of Hawaii during an interview with an immigration officer who had become concerned with Obama's "playboy ways."
The Globe relays the official's recollection of the April 12, 1961 conversation with the senior Obama.
"Subject got his USC wife 'Hapai' [Hawaiian for pregnant] and although they were married they do not live together and Miss Dunham is making arrangements with the Salvation Army to give the baby away,'' according to a memo describing the conversation with Obama written by Lyle H. Dahling, an administrator in the Honolulu office of what was then called the US Immigration and Naturalization Service.
The Globe's Sally Jacobs writes that there may have been a number of reasons that Ann Dunham, the president's mother, may have considered adoption, something that the president himself admitted in his memoir, "Dreams from My Father," but Dunham's friends and family have pushed back against claims that she ever intended to give up her child. Former White House Press Secretary Robert Gibbs also told Jacobs that President Obama was "absolutely convinced" that his mother hadn't spoken with the Salvation Army about taking him.
Jacobs writes extensively about the life of President Barack Obama's father in her upcoming book, "The Other Barack: The Bold and Reckless Life of President Obama's Father," to be published July 12.
REAL LIFE. REAL NEWS. REAL VOICES.
Help us tell more of the stories that matter from voices that too often remain unheard.