When FLOTUS Michelle Obama said President Barack Obama has always been "swagalicious," we were more than willing to believe her. Look at the guy!
But in a new interview with former senior adviser David Axelrod, the president himself admits he wasn't always so cool ― and definitely not smooth with the ladies.
Obama tells Axelrod that he was a partier during his time at Occidental College in California, studying social policy and advocating for the anti-apartheid movement through the "haze of a hangover."
When he moved to New York to attend Columbia University, young Obama left his partying ways behind, becoming "wildly pretentious" and "humorless" in the process.
"Physically I remove myself from my old life, I go to New York. And it's true, I live[d] like a monk for three or four years, took myself way too seriously," Obama says in the podcast, which was released Monday.
Unsurprisingly, monkdom didn't bode well for Barry O's social life.
"I'm humorless, and you know, have one plate and one towel and ― and fasting on Sundays," Obama recalls. "Friends start noticing that I'm begging off going out at night because I have to, you know, read Sartre or something."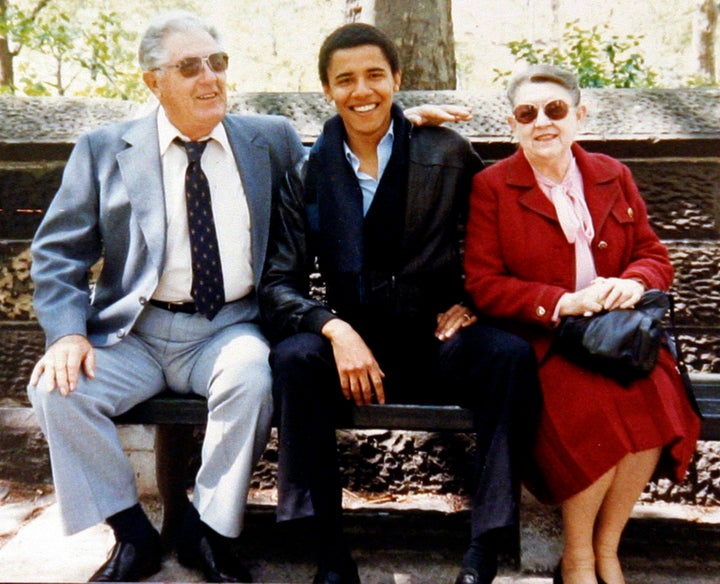 Obama said that reading through his old journals reminded him just how badly he stumbled with women.
"Letters that I've written to girls [I'm] courting or something, they're impenetrable," Obama admits. "I mean, I don't understand what I'm saying."
"The [pickup lines] didn't work, I think, because people were all like, 'Wow, this guy is just too intense,'" he adds, "I should've tried like, you know, 'Wanna go to a movie?'"
Luckily, POTUS realized a movie date was the way to go before meeting Michelle Obama (née Robinson) in 1989.
For their first date ― fictionalized in the movie "Southside With You" ― Barack took Michelle to the Art Institute of Chicago, followed by a walk down Michigan Avenue and a showing of Spike Lee's "Do The Right Thing." The future first couple rounded things off with ice cream at Baskin-Robbins.
"He showed all the sides ― he was hip, cutting edge, cultural, sensitive," Michelle said of the date in a 2012 video.
Now that's the "swagalicious" Obama we know today.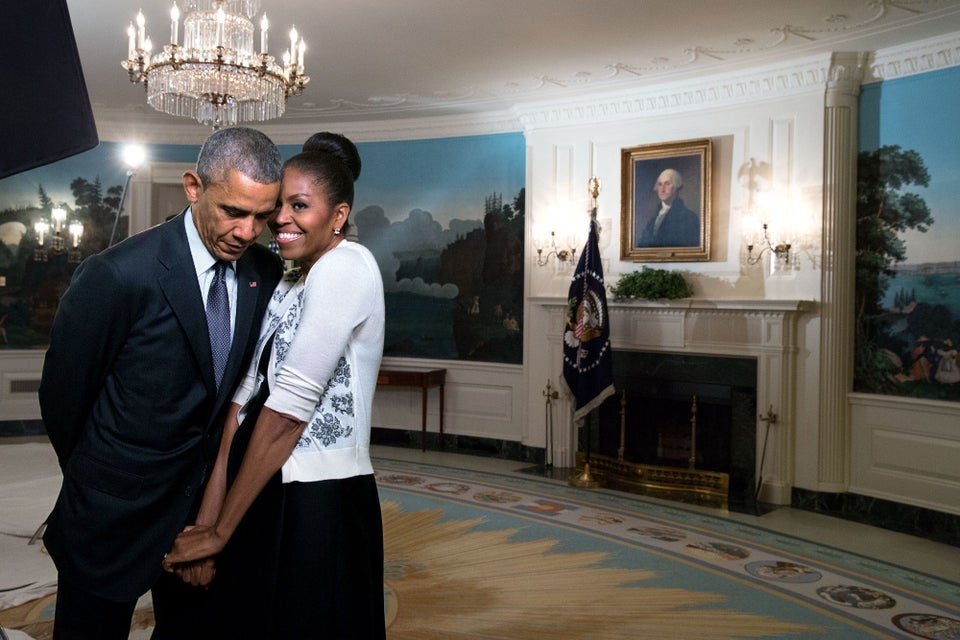 Barack and Michelle Obama's Sweetest Moments