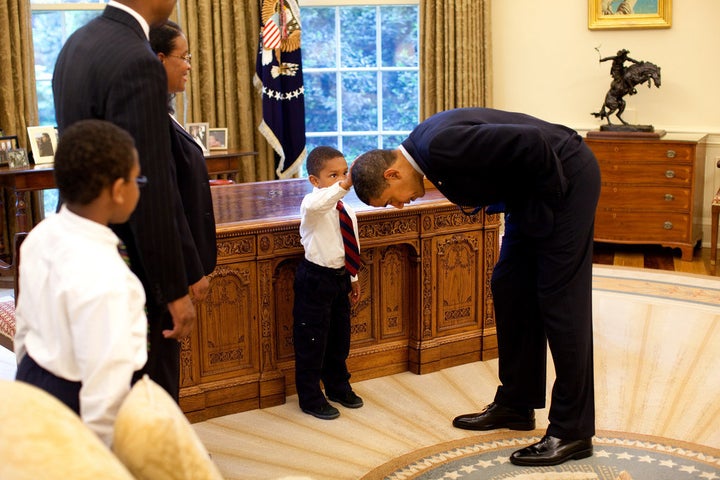 This piece is part of a series on Obama's legacy that The Huffington Post will be publishing over the next week.
My great-grandmother, a stoic black woman made tough by Jim Crow, never cried. But on Nov. 4, 2008, her then-81-year-old eyes glistened as newly elected President Barack Obama delivered his victory speech in Chicago.
"Where we are met with cynicism and doubts and those who tell us that we can't, we will respond with that timeless creed that sums up the spirit of a people: Yes, we can," Obama said as my great-grandmother wiped tears from her eyes and clutched her tissue to her chest, smiling.
That night, I was 16 and I didn't know a damn thing about politics. But I knew that Obama looked like me and he looked like my great-grandmother, who never thought she would see the day that a black man would become the leader of the free world. We watched him debate ― and beat ― Sen. John McCain (R.-Ariz) in the general and we watched him dominate Hillary Clinton in the primaries. When he won the Democratic presidential nomination, I was convinced that I could do whatever I wanted to do.
Obama has always walked a thin line between being outwardly pro-black and just black enough.
Take Obama's unprecedented July town hall meeting on race relations in America. The discussion focused more on what steps black people could take to avoid police violence and less on changing police culture and holding officers accountable for excessive force.
"It was honestly one of the worst experiences you could've put families through," said Patrisse Cullors, a co-founder of the Black Lives Matter movement who attended the town hall. "It was all about apologizing about the cops. It was just a mess. They closed it off with a little black boy wanting to be a cop. It felt like a love fest for cops. The entire show was about respectability politics."
During the same town hall, Obama addressed a question about how police officers could remain safe during episodes like the protests that rocked Baltimore following the death of 25-year-old Freddie Gray in 2015. His response largely chastised black protesters who looted stores and set things on fire. This suggested that the destruction of property is as big an issue as the loss of a black life — a tired assessment of angry and frustrated black protesters. Yet, in the same town hall, Obama explained that Black Lives Matter isn't claiming that only black lives are important.
Obama has always walked a thin line between being outwardly pro-black and just black enough. At 16 years old, this was good enough for me. But as I learned more about politics and became more confident in my blackness, he became less of a deity and more of a flawed politician who wasn't great on the topic of race.
Still, I wanted Obama to be unapologetically black like me. Here is where he failed me. That isn't necessarily a personal failure. It's a systemic one. He met resistance from every corner during his eight years as president. If he wanted to be in office for two terms, he couldn't be "too black." The system holds back lots of black Americans, and it prevented the most powerful man in the world from fully doing what needed to be done to improve race relations.
But then again, how can we say Obama failed when there's no one to compare him to?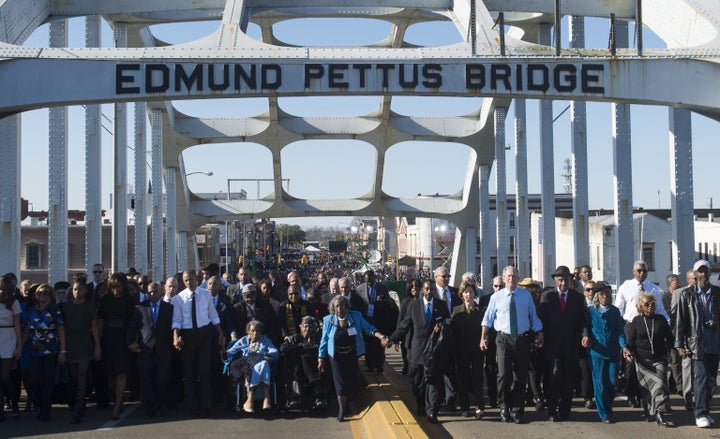 Obama told The Atlantic's Ta-Nehisi Coates that he was "cosmopolitan." He's always done a good job of considering the concerns of both black and white Americans. He has an enduring faith in human goodness and, as he told Coates, he can extend that faith to white people because he was raised by his white grandparents.
Obama was also able to see the goodness in white people because, up until he won the presidency, they only rarely vilified him. (He noted this himself in his interview with Coates). There isn't one way to be black — and Obama's blackness is just as valid as anyone else's — but he's still a certain kind of black, and at times, seems disconnected from his core fan base.
During his first campaign for president, Obama was more concerned about people dismissing him for his age than for his blackness. As a young man, he made "a conscious choice to root [himself] physically and professionally in the African American community," he told Coates. He even said that racial disadvantage felt more like a challenge to him than something to be feared.
I don't want to place the burden of fixing racism on Obama's shoulders. Aside from being an impossible mission, it's not his duty to upend 400-plus years of systemic racism. But his tendency to laud personal responsibility and not take up more nuanced conversations about race doesn't help, either. It leaves us with nothing but the grand symbolism of having a black president, which, while important, doesn't amend real problems facing black Americans — like police violence or the racial wealth gap.  
This has been the hardest pill to swallow about my black president. Yes, we share a complexion. Yes, we both experience life as black people in America. But most black people don't have the privilege of being able to see it from both sides.
Calling all HuffPost superfans!
Sign up for membership to become a founding member and help shape HuffPost's next chapter
BEFORE YOU GO
PHOTO GALLERY
Barack Obama's Best Official White House Photos