Noted basketball fan President Barack Obama on Tuesday made time to catch a basketball game featuring his beloved Chicago Bulls on the NBA season's opening night.
According to a White House pool report, Obama's motorcade arrived at the United Center around 6:30 p.m. CT, where the Bulls took on the Cleveland Cavaliers, last year's NBA finalists. Obama took his courtside seat toward the end of the first period, accompanied by his longtime friend, Chicago resident Marty Nesbitt.
Obama was in his hometown on Tuesday to deliver a major address at the annual conference of International Association of Chiefs of Police. He also attended several Democratic fundraisers.
Tuesday was the opening night of this year's NBA season. Earlier in the day, Cavaliers star LeBron James hinted that Obama may make an appearance, telling reporters it would be "an honor" for the president to see him play at the NBA's opening night. There were also reports of Secret Service agents surveying the United Center before the teams practiced.
Obama is a devoted Bulls fan, but he is also a fan of James, who donated to Obama's presidential campaign in 2008, helped promote the Affordable Care Act and has worked with first lady Michelle Obama on charity work.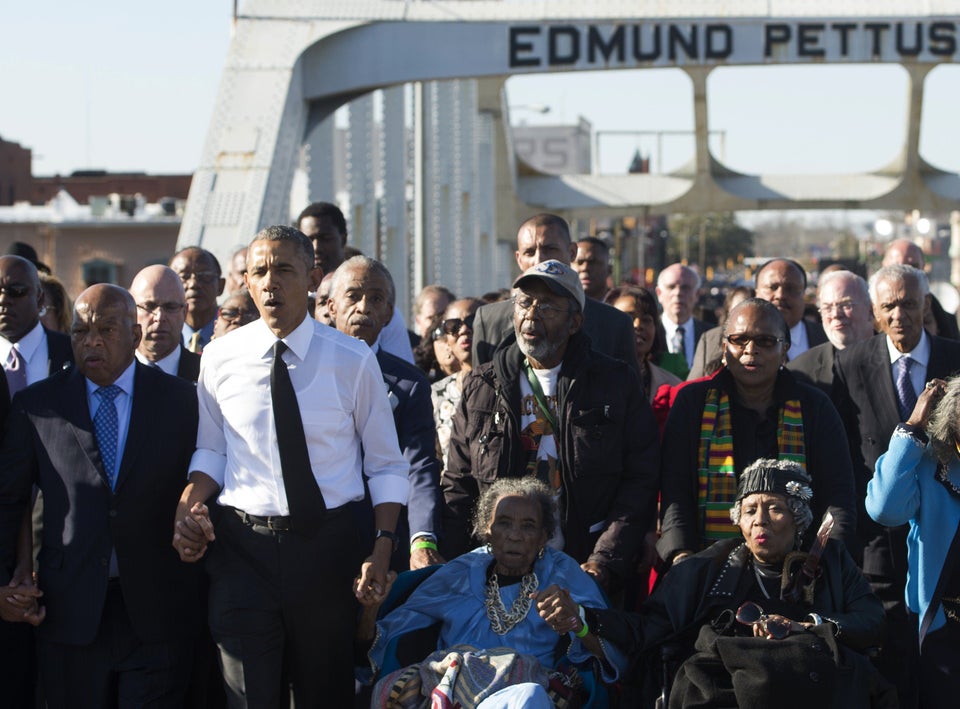 Obama Visits The 50 States
Popular in the Community