Alright, America, you can officially get in holiday mode: President Obama and his family jetted off to Hawaii last night, thus ringing in the national Christmas vacation season.
Members of the Air Force were there to see the Obamas off and salute the family as they boarded their flight. The first couple looked pretty dapper as they waved goodbye and entered Air Force One, Michelle going simple in a purple scarf and the president whipping out his brown leather jacket (not his trusty bomber jacket, unfortunately).
After a long flight, the Obamas arrived at Joint Base Pearl Harbor-Hickam in Honolulu early this morning, mostly sporting a change of clothes. FLOTUS looked unfairly put-together after a redeye, opting for her signature look of a printed, sleeveless dress with an eye-catching print (this one's from Target -- yes, really). Sasha and Malia wore a floral top and a striped button-down, respectively, while Obama stuck to his simple slacks and button-down.
According to White House officials, the Obamas won't be making any public appearances during their stay in Hawaii, so their pre and post-plane stints may be our only glimpse at the first family's holiday gear. But that's OK -- like we said, their trip is our unofficial signal that it's time to sit back, relax and enjoy the holidays. Hey, if Michelle can forget about "Let's Move" for a few days and serve mac and cheese, we can lay off the fashion-watching.
Check out pictures of the Obamas jetting off on Air Force One and arriving in Hawaii the next morning below.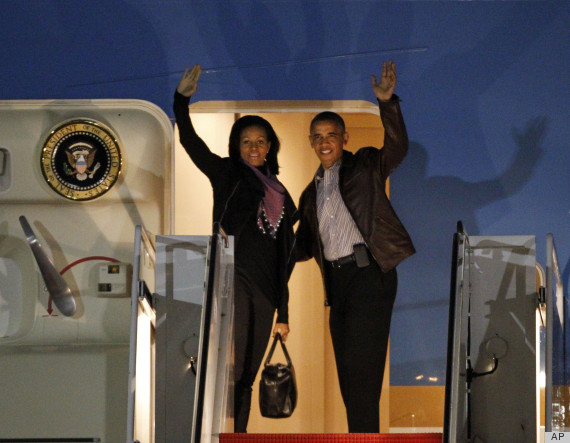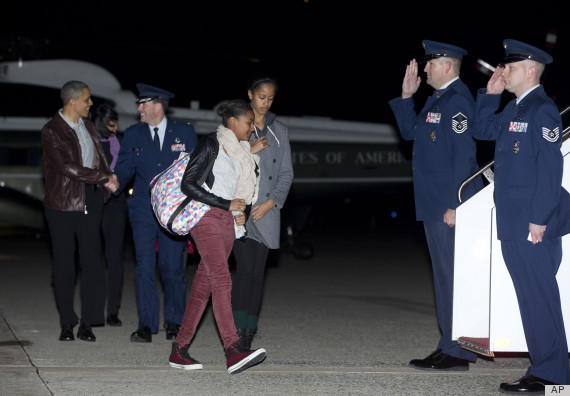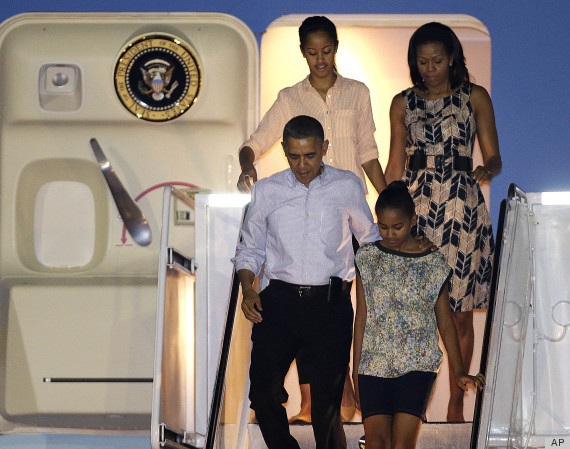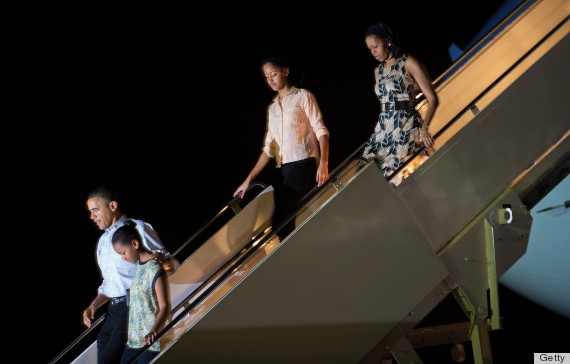 See some more sweet Obama moments!