As millions of Americans celebrate Christmas this year, President Barack Obama and First Lady Michelle Obama are asking them to keep service members and veterans in their minds.
"So this week let's give thanks for our veterans and their families," the president said in this week's weekly address with his wife at his side. "And let's say a prayer for all our troops -- especially those in Afghanistan -- who are spending this holiday overseas, risking their lives to defend the freedoms we hold dear."
Michelle Obama also urged Americans to think of military families.
"Across this country, military spouses have been raising their families all alone during those long deployments," she said. "And let's not forget about our military kids, moving from base to base -- and school to school -- every few years, and stepping up to help out at home when mom or dad is away."
The president closed his remarks by acknowledging the struggles of many on the East Coast, recovering from Superstorm Sandy and the Newtown, Conn., school massacre.
"And this year, I know many of you are extending that kindness to the families who are still picking up the pieces from Hurricane Sandy and your prayers to the people of Newtown, Conn.," he said.
The first family is celebrating Christmas in Hawaii, the president's birthplace, as they have for a number of years.
Before You Go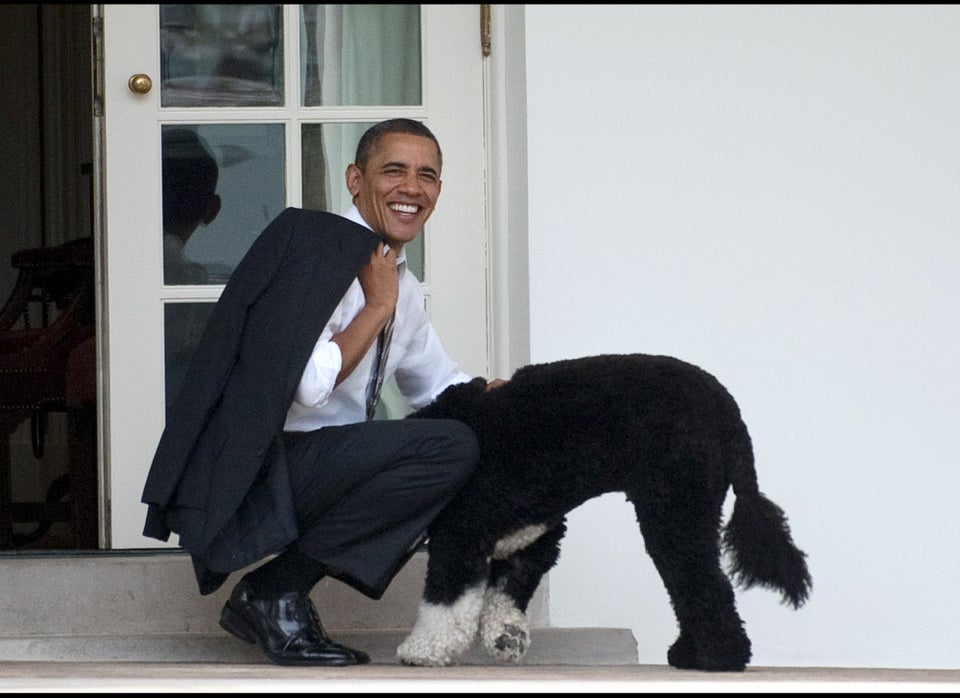 Bo Obama
Popular in the Community