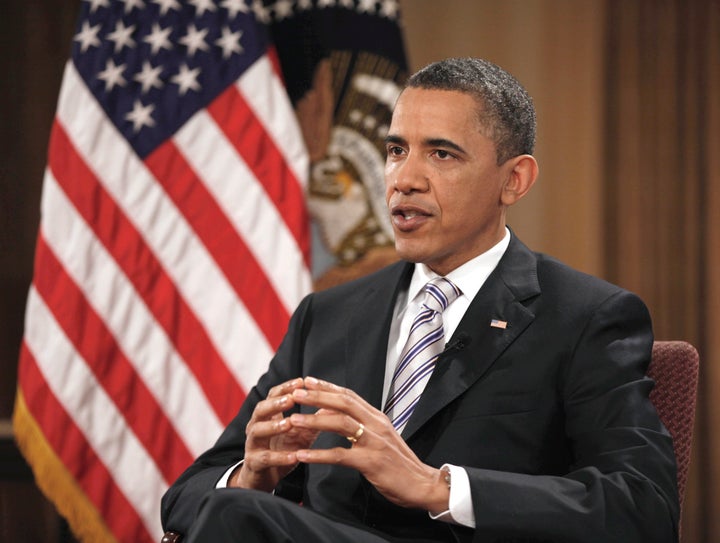 WASHINGTON -- Congressional Democrats challenged President Barack Obama to more forcefully use his bully pulpit during their White House meeting Thursday, but Obama signaled he would not change course in upcoming battles with Republicans, people who attended the meeting told The Huffington Post.
The challenge -- on behalf of the many Democrats who have long complained that Obama is not making enough use of his White House megaphone -- was principally delivered by Rep. Henry Waxman (D-Calif.), according to the attendees. Waxman, lawmakers said, called for stronger action across the board, rather than on a particular issue.
But Obama responded that he has to be more careful and more considered than that, and that he is executing an existing plan.
The president has heard the complaint before. Democrats have accused Obama repeatedly of ceding too much ground to the GOP, especially on health care and the extension of the Bush-era tax cuts for the wealthy. But attendees said the critique appeared to rub him the wrong way on Thursday.
"He was a little testy with the Waxman question. Essentially, Mr. Waxman was urging him to fight more," one legislator said. "The president reminded folks that he's the president sitting in that chair and he knows how to negotiate."
Obama also told the assembled Democrats not to count on more fiery rhetoric from the Oval Office.
"He said, 'There's a difference between me and a member of Congress,'" another lawmaker said, paraphrasing the president as saying: "When I say something the markets react, all of society reacts, other countries react. I've got to be careful with what I say. I can't just say it for brinkmanship. I've got to say it in a way so that I get what I want said, but I don't upset markets and so on."
"He said it like this," the Democrat elaborated: "'When Eric Cantor says something, Eric Cantor says something. When I say something, markets and countries and people react in a way where it could cause us more problems than we have now.'"
Another member of Congress said Obama included House Minority Leader Nancy Pelosi (D-Calif.) in the Cantor category as someone who is free to say partisan things, adding that members believe that Obama at least heard them.
"The Waxman question reflected some hope on the part of the caucus that the president will be aggressive in defending his priorities," the member said.

Lawmakers who were willing to speak on the record said that the meeting went well and that Obama signaled he expected to get a debt ceiling deal cut with the GOP within the month.
"I was very pleased by the firmness the president displayed that defaulting on the debt is absolutely not an option," Rep. Peter Welch (D-Vt.) said. "He expressed some optimism that they would be able to reach an agreement in a month or so. and what he said that I think is quite practical and important for all of us in Congress to understand is we really can't afford to have a countdown clock on reaching a resolution on the debt ceiling."
Added Welch: "If we create real uncertainty in the market -- and we're already seeing some market volatility -- that could do lasting damage to the country's credit rating and do real damage to a fragile economy."
Attendees said other key meeting topics included raising taxes on the wealthy, new highway and jobs bills, withdrawing from Afghanistan and protecting domestic social programs in ongoing budget talks with the Republicans.
The president offered few specifics on those fronts, but did insist he'd stand by Medicare, which the Republican budget proposal would turn into a more costly system of subsidies for private insurance programs. And Obama allowed that raising revenues was on the table.
"He said Medicare is not negotiable," said Rep. Jose Serrano (D-N.Y.), who felt the overall discussion was positive and appreciated by the members.
"I think it was the Democratic caucus reminding him who we want him to be, and who we are, and that there are some things that cannot be negotiated," Serrano said, including Medicare in that category.
"It was a very positive and productive meeting," Welch said.
Popular in the Community