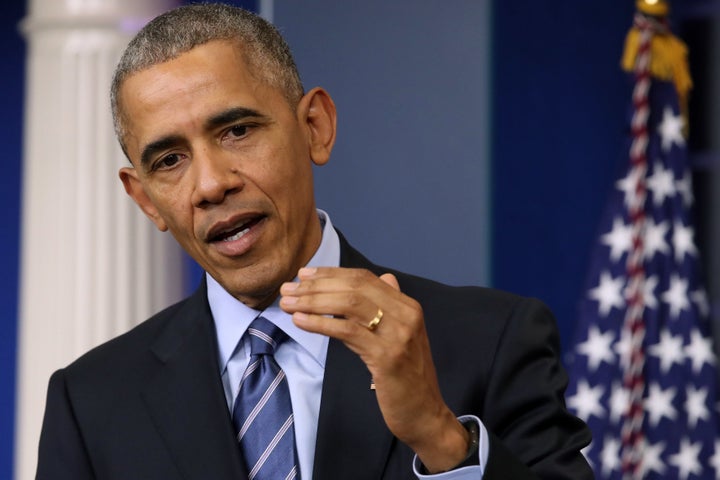 WASHINGTON ― President Barack Obama is closing out his time in office with dramatically lower deportation numbers from the interior of the country than when he began.
Deportations from the interior of the United States continued to drop in 2016, dwindling to roughly a quarter of their 2009 peak, according to numbers released Friday by Immigration and Customs Enforcement. The government conducted about 65,300 removals from inside the country in the 2016 fiscal year compared to 237,900 in the 2009 fiscal year.
Total ICE deportations for the year, which include people caught in the border area trying to cross illegally into the U.S., stayed flat, 240,255 ― an increase of less than 5,000 over the year before, and well below recent peaks of around 400,000. In the end, Immigration and Customs Enforcement carried out more than 2.7 million deportations from the 2009 to 2016 fiscal years ― those included in Obama's presidency ― more than half of them coming from the border region.
The declining numbers of people expelled from within the United States marks a continuing shift for Obama, who was widely derided by reformers for most of his presidency as the "deporter-in-chief."
Those numbers might not last, if President-elect Donald Trump moves forward with a promise to drastically increase the rate of deportation: He insists he can and will quickly find and deport two or three million broadly-defined "criminals."
Finding that many criminal migrants will likely be difficult. The nonpartisan Migration Policy Institute estimates that there are about 820,000 undocumented immigrants with criminal records residing in the United States. That figure includes offenses as petty as traffic tickets.
DHS officials themselves say the falling interior deportation numbers reflect the Obama administration's policy of focusing their efforts on removing people with criminal histories.
Virtually all of the people deported from within the interior of the United States ― 92 percent ― had been convicted of a crime that put them within one of ICE's top three priorities for removal.
But ICE's top priority removal category includes people convicted of the offenses of illegal entry and reentry ― non-violent crimes that don't distinguish them much from other undocumented immigrants. DHS officials did not immediately provide a breakdown of the criminal offenses deportees had been convicted of.
The number of deportations has also dropped in recent years partly because the number of people trying to enter the country has plummeted. Border Patrol apprehended about 408,900 people in the 2016 fiscal year, which is generally considered an indicator of how many people attempted to enter without authorization. In 2000, agents picked up nearly 1.7 million people trying to cross the border illegally.
A growing share of those who do cross illegally into the United States are Central Americans, who often seek asylum or other humanitarian relief. Their cases can take years to wind their way through backlogged immigration courts and do not result in swift deportations. In 2016, border agents apprehended more Central Americans than they did Mexicans, a switch that happened for the first time in 2014.
There was some good news for Trump: Local jurisdictions that have resisted working with ICE are doing so more than they were several years ago, according to DHS officials. Any massive increase in deportations would likely require cooperation from local police, and Trump has threatened to withhold federal funding to force them to comply. Many of the counties that previously refused to help ICE have already "come back to the table," including 21 of the 25 jurisdictions that declined the largest number of requests to hold suspected deportable immigrants, a DHS official said. The official called it "one of our most significant accomplishments this year."
Support HuffPost
The Stakes Have Never Been Higher
Before You Go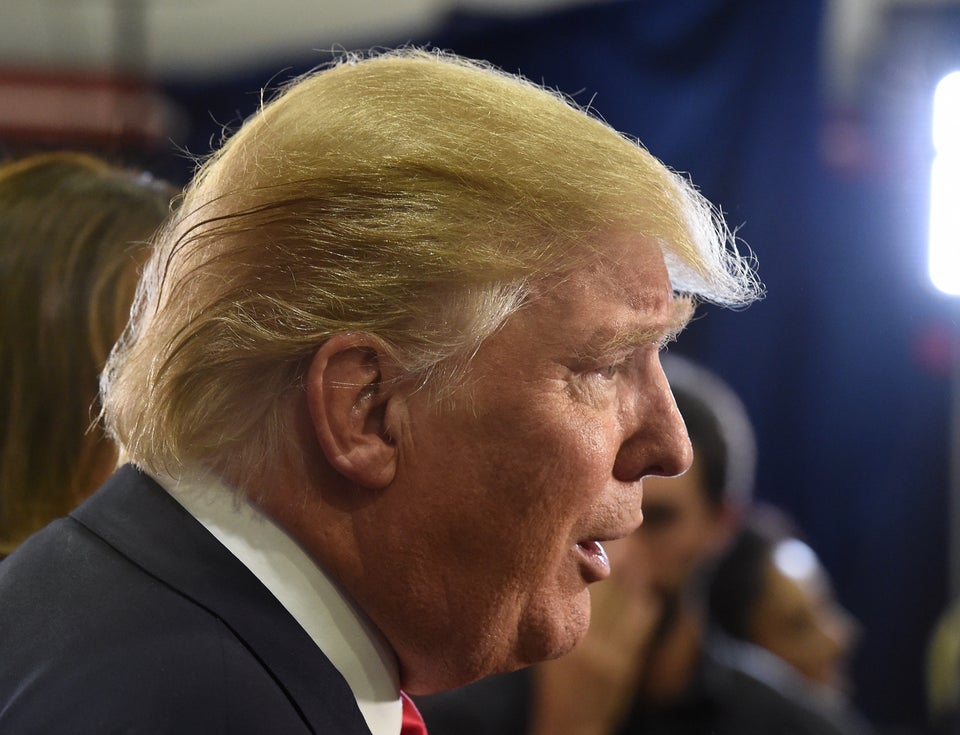 How Donald Trump Talks About Undocumented Immigrants
Popular in the Community