WASHINGTON -- Despite the urging of immigration activists, President Barack Obama said Tuesday he has no plans to expand a deferred action program that would prevent some deportations while Congress stalls on reform.
"If we start broadening that, then essentially, I would be ignoring the law in a way that I think would be very difficult to defend legally," Obama told Noticias Telemundo's José Diaz-Balart in an interview, according to a transcript provided by the network. "So that's not an option."
The Obama administration launched its Deferred Action for Childhood Arrivals program last year, and has now granted reprieve to 455,000 young undocumented immigrants who came to the U.S. as children. But deportations of their parents and others continue, and activists argue Obama could use the same principles to stop sending away undocumented immigrants with children and other strong ties to communities.
Obama has repeatedly said he won't do so -- he said in January that he can't act unilaterally on deportations because he is "not a king" -- but the calls have only grown louder for administrative action as the House of Representatives delays votes on reform. It's possible that immigration reform efforts in the House won't include a path to citizenship for undocumented immigrants at all -- and in the meantime, thousands of people who might be eligible should it pass are being deported. The Obama administration removed a record 409,849 people last year.
"I do get a little worried that -- you know, advocates of immigration reform start losing heart and immediately thinking, 'Well yeah, somehow there's an out here, if Congress doesn't act, we'll just have the president sign something and that'll take care of it and we won't have to worry about it,'" Obama said.
"What I've said is that there's a path to get this done, and that's through Congress," he continued. "And right now, everybody should be focused on making sure that that bill that's already passed out of the Senate hits the floor of the House of Representatives. It's not as if the votes are not there."
House Speaker John Boehner (R-Ohio) has repeatedly said he will not hold a vote on legislation from the so-called "gang of eight" that passed the Senate in June. Obama, who lent his support to that bill, said a majority of members in the House support the bill, even if a majority of Republicans do not.
"You know, he shouldn't be afraid of majority opinion on this thing," Obama said of Boehner. "You know, if in fact the overwhelming majority of the American people think we need to do something on immigration, we've got a bipartisan bill. Why not go ahead and let it come to the floor of the House?"
Some Republicans have warned that Obama could expand deferred action if Congress does not address immigration reform. Sen. Marco Rubio (R-Fla), a member of the gang of eight, said last month that Obama might act on its own if Congress doesn't.
"I believe that this president tempted, will be tempted, if nothing happens in Congress, to issue an executive order as he did for the Dream Act kids a year ago, where he basically legalizes 11 million people by the sign of a pen," Rubio said.
Before You Go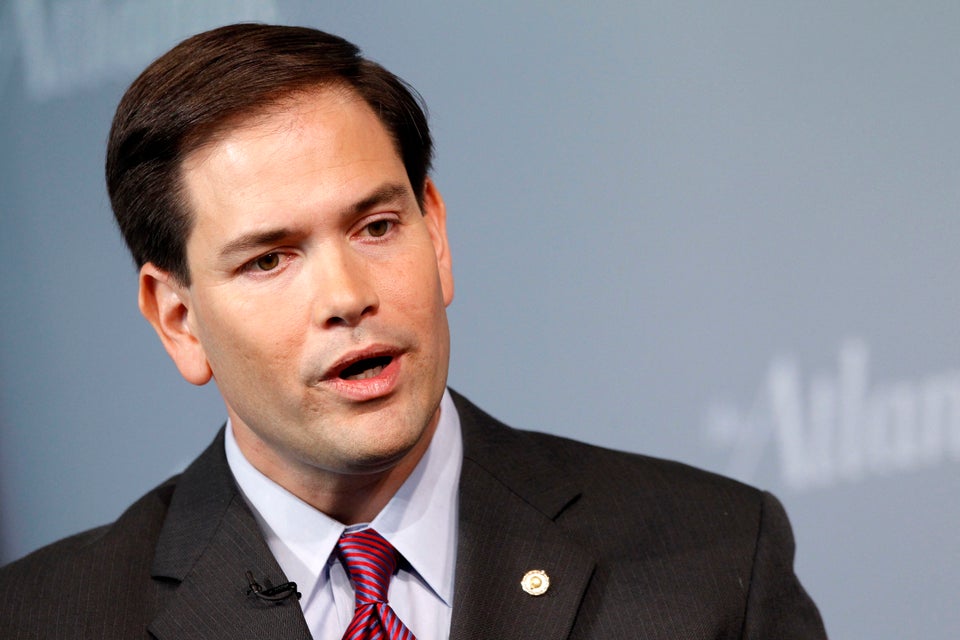 The Senate Immigration Gang Of Eight
Popular in the Community