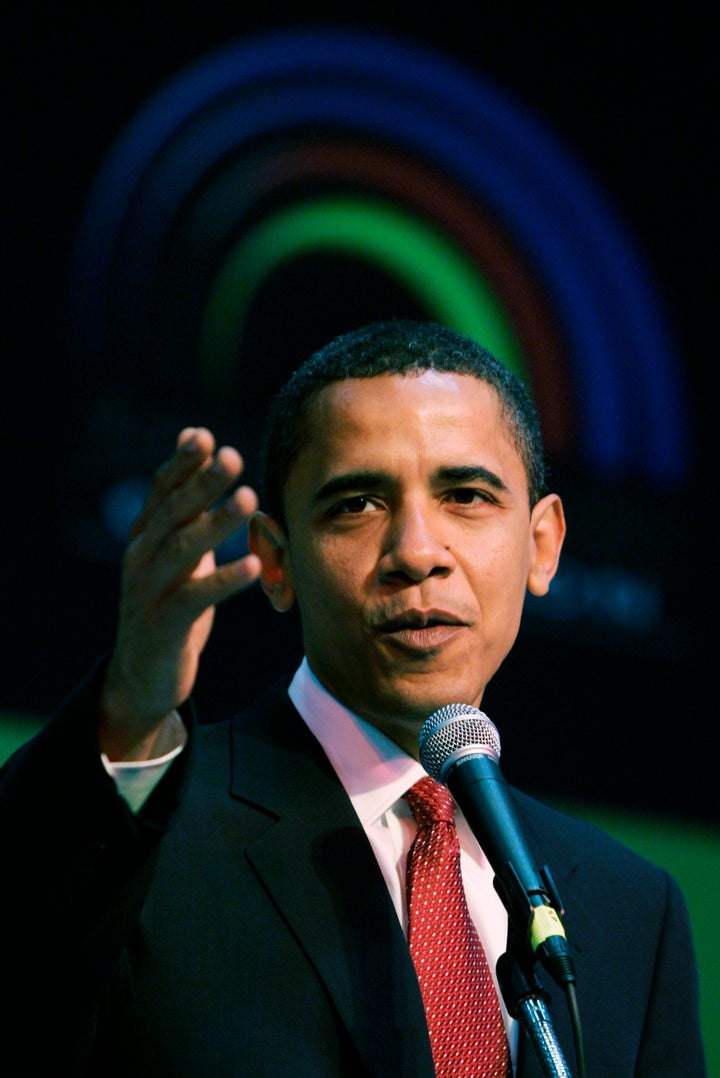 WASHINGTON -- President Barack Obama continues to "evolve" on the topic of same-sex marriage, his top spokesman said Tuesday, just hours after a federal appellate court ruled that a state's ban on such unions is unconstitutional.
White House Press Secretary Jay Carney said that the president's personal stance on same-sex marriage hadn't changed, but he added "that divisive and discriminatory efforts to deny rights to same-sex couples is something this president has long opposed."
Since he first ran for the White House, the president has responded to questions about his stance on LGBT rights by saying that his position on gay marriage is "evolving." Carney's remarks provided a slight twist on that vague statement. They also raised the question of how Obama can be proactively opposed to discrimination against same-sex couples but not proactively in favor of marriage equality.
"The president's position on these issues writ large are well known," Carney said. "You know his position, where it stands now, on the position of same-sex marriage. I don't have much to add on that."
As Obama wrestles with his position on the issue, the legal world -- and increasingly, fellow politicians -- continues to pass him by. On Tuesday, a three-judge panel from the Ninth Circuit Court of Appeals ruled that Prop 8, which banned same-sex marriage in California was unconstitutional.
"Although the Constitution permits communities to enact most laws they believe to be desirable, it requires that there be at least a legitimate reason for the passage of a law that treats different classes of people differently. There was no such reason that Proposition 8 could have been enacted," the ruling stated.
While others in the party applauded the announcement, Carney declined to weigh in on the legal arguments or ramifications surrounding the decision -- even though Obama has done so before. He simply noted that "the president has long opposed divisive and discriminatory efforts to discriminate against same-sex couples."
President Obama has, in the past, praised the idea of voters in individual states crafting their own policies with respect to marriage. When the state of New York legalized same sex marriage in 2011, he called it a "good thing" because it allowed citizens to participate in the policy-making process.
"I think it is important for us to work through these issues -- because each community is going to be different and each state is going to be different," the president said.
Popular in the Community