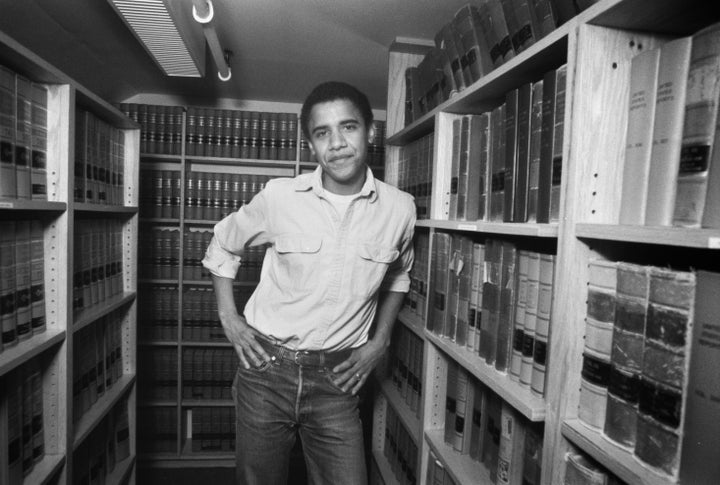 The Harvard Law Review, the legal journal Barack Obama helped edit as law student, on Thursday published an article penned by the president focusing on criminal justice reform and some of his accomplishments while in office.
Michael Zuckerman, the president of the journal, wrote in an accompanying post on the social publishing platform Medium that Obama's article, "The President's Role In Advancing Criminal Justice Reform," is the first time a sitting president has published a work of legal scholarship anywhere.
Zuckerman's post includes an archival picture of Obama, who served as president of the Harvard Law Review in 1990 and 1991, posing with the editorial staff. He was the journal's first black president.
As is the custom with legal articles, Obama's is long — 56 pages, with more than 300 footnotes citing to the president's speeches, statutes, case law and other scholarship. Given its breadth, one legal scholar questioned whether Obama wrote it himself.
The article breaks no new ground. Instead, it largely highlights what Obama could and couldn't do in his eight years as the nation's chief executive ― while proposing things that could be done in the future with the limited power the presidency has over the country's complex system of criminal laws and processes.
"Every week, I receive letters from people across the country urging me to address issues involving state and local justice systems, about which there is often frustratingly little that anyone in the federal government can do," Obama wrote.
Among the "work unfinished" Obama identified for his successor, President-elect Donald Trump — whom he didn't name — is the need for Congress to pass sentencing reform, "commonsense" gun control legislation, and further address the opioid crisis. In each of these areas, Obama has made some strides that his successor may or may not follow.
Rachel Barkow, a New York University law professor who is also a member of the U.S. Sentencing Commission, noted she was "honored" to be cited in Obama's article, but said she would've liked to see more citations to scholarship arguing that Obama could have done more as president.
"I was hoping for some 'but see' cites highlighting things he didn't do but should have," Barkow wrote on Twitter. "But see" is a signal in footnotes to denote authority rebutting an article's claims.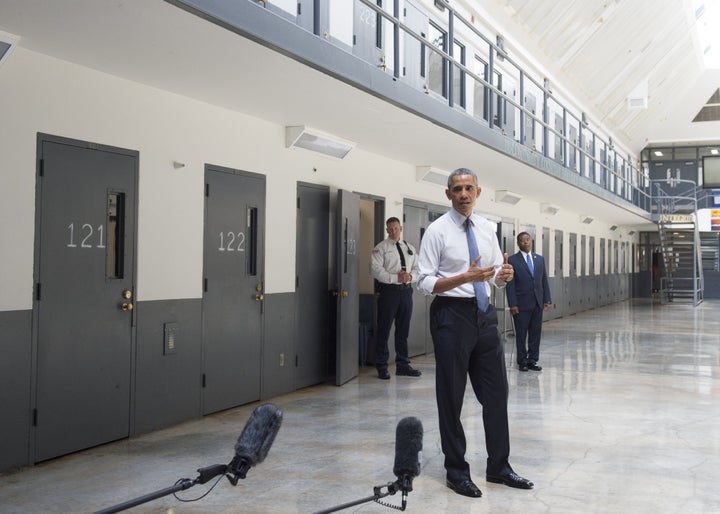 Barkow and others have forcefully made the case that Obama is underusing his clemency powers to provide relief to the tens of thousands federal prisoners now serving unduly punitive sentences. In December, Obama continued his push to release early or pardon another batch of mostly non-violent drug offenders. The president touted that record in the Harvard article, quickly drawing scorn from an advocate of presidential pardon power.
Obama could have used his presidential power to have a meaningful impact in other areas, like directing federal law enforcement agencies to limit their reliance on faulty forensic science to win convictions — a topic the president's article glosses over as unfinished business.
"There is so much work to be done," Obama wrote in his conclusion to the law review article. "Yet I remain hopeful that together, we are moving in the right direction."
A day before the article's publication, Radley Balko, a former Huffington Post writer now with The Washington Post, summarized Obama's criminal justice legacy in a way that seems to capture the journal article.
"Over much of President Obama's tenure, he has said some important and, in some cases, historic things about criminal-justice reform," Balko wrote as he zeroed in on Obama's failure to do more to curb the use of junk science in criminal prosecutions.
"He deserves credit for that," Balko continued. "But too often those statements have been followed by policy changes that have been largely symbolic. It's an issue upon which he hasn't been willing to expend much political capital for substantive change."
Popular in the Community