 According to pool reports, Obama, Sasha, Malia and several family friends went to Island Snow, which has long been the President's preferred spot. (President Obama has said that he likes his ice "straight, no frills," and has ordered the flavor combo of cherry, lemon, lime and melon before.)
Shave ice -- not shaved ice -- is an iconic Hawaiian treat that's made by shaving bits of ice off a large block. Shave ice is notably different, then, from the popular snow cone, which is made of ground ice. This textural difference apparently results in the ice absorbing the flavor syrup, as opposed to allowing it to sink to the bottom -- or so is one online encyclopedia's take.
Do you have a favorite place for shave ice? Let us know in the comments below. And find some of our favorite shots of the President eating the treat below.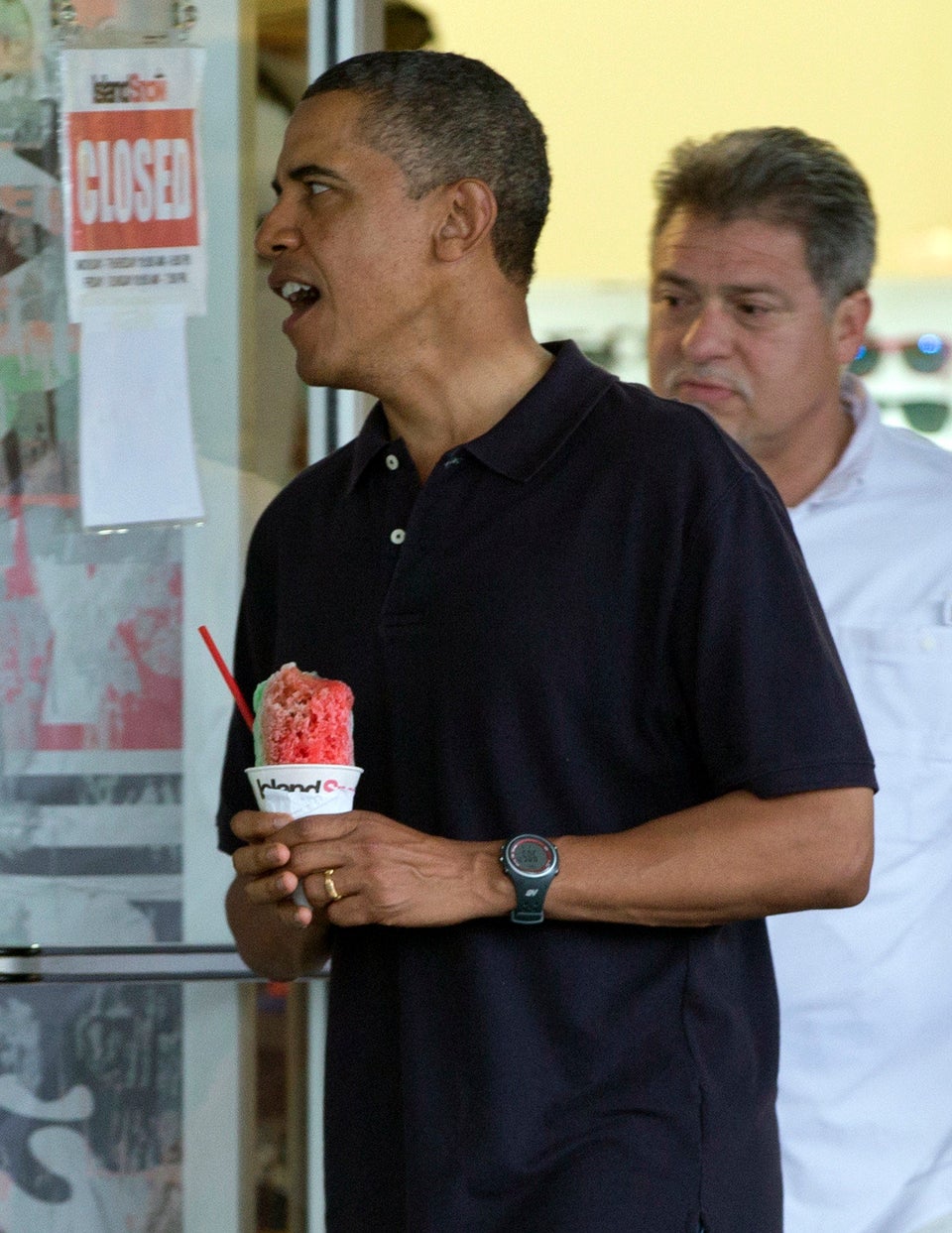 Obama Eating Shave Ice
Popular in the Community