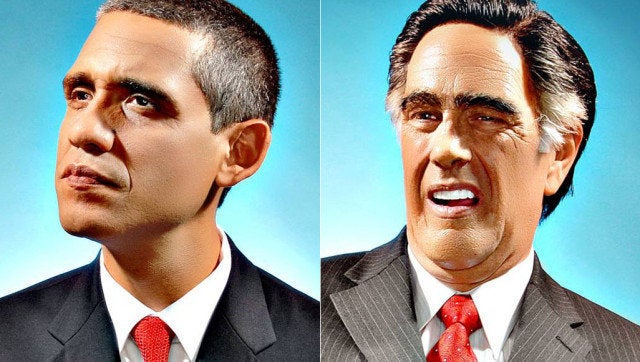 Growing up in Chicago, I never thought that one day I would become the "President of the United States of America."
For years, passersby always commented on my likeness to professor Obama, then Senator Obama. I would just smile for a picture and go about my day. Family and friends advised me to try the impression out but I brushed them off and remained focused on my goals.
In November of 2008, Barack Obama was elected to office and I became the first black presidential impersonator of the United States.
The president and I do share some striking similarities: We're both from Chicago, the same height and weight, born to a black father and a white mother and raised in a single parent household, etc.
I spent the next few years honing my impression and learning how to walk and talk like one of the most dynamic figures in our nation's history.
After years of development, I have traveled the globe performing for the world's top corporations, appeared on countless media outlets, landed regular guest-starring roles on television, played the president in films, headlined in comedy clubs, performed for charities and fundraisers and I've loved every minute of it.
My bookings have peaked and plummeted as a direct result of the president's own likeability and policies. I've experienced the good, the bad and the ugly. People that can't see the comedy in what I do either love me or hate me for the character that I represent and I've had to roll with the punches, literally.
My job has been more rewarding than anything I've ever done in my life. I've shared the stage and screen with some of my idols and my presidential persona has granted me opportunities that I wish everyone could experience.
Here we are on the night of the election and I feel like I'm the one running for office. Could there be four more years of job security and stability for my family and I, or will it be the beginning of the new chapter in my life?
Either way it goes, I've truly been blessed, it's been a hell of a ride this far.
Calling all HuffPost superfans!
Sign up for membership to become a founding member and help shape HuffPost's next chapter