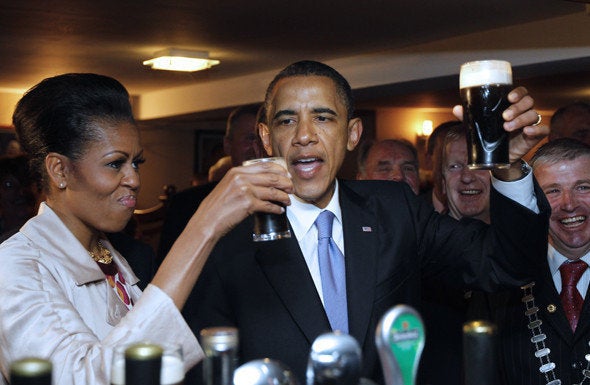 President Obama gave it the old college try while visiting a pub in Moneygall, Ireland on Monday.
The President and First Lady were visiting his ancestral home of Moneygall, the home of his great-great-great grandfather, Falmouth Kearney, when they visited a pub and drank them some Guinness.
Obama looked at the assembled crowd and quipped, "I have been told that people are very particular about the person behind the bar." He then glanced at the bartender and said "So people ask for this guy?"