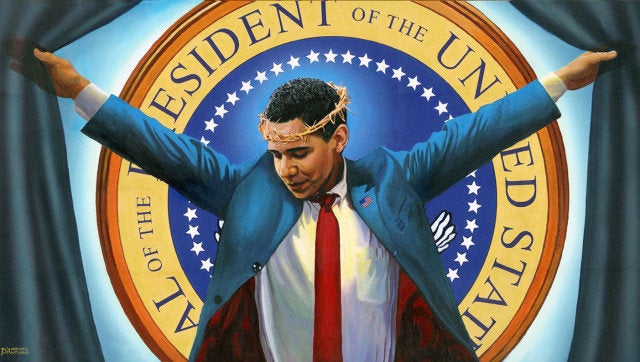 The painting was "meant to be displayed as an art installation in New York's Union Square Park on President Obama's 100th day in office," according to D'Antuono's website. "The painting was to be in a mock voting booth for people to view privately and then interviewed to express their own views."
D'Antuono said he received 4,000 emails "mostly from the irate Christian Right who misinterpreted the art as blasphemy" and canceled the event, a decision he now regrets.
"I always regretted cancelling my exhibit in New York because I feel my First Amendment rights should override someone's hurt feelings," D'Antuono told Fox News. "We should celebrate the fact that we live in a country where we are given the freedom to express ourselves."
"The crucifixion of the president was meant metaphorically," he continued. "My intent was not to compare him to Jesus."
D'Antuono blamed the controversy on conservative media "trying to promote the idea that liberals believe the president to literally be our savior."
Bill Donohue, president of the Catholic League for Religious and Civil Rights, took issue with D'Antuono's vision. In a statement posted to the Catholic League website on Tuesday, Donohue called D'Antuono a "left-wing artist known for exploiting racial tensions" and claimed his Obama painting was evidence he had "succumbed to a new low."
What makes this display so interesting is the flat denial of truth by so many artists and academicians, as well as their irrepressible hostility to Christianity. Yet when it comes to their savior, President Obama, they not only pivot, they proselytize.

It is one thing for the Italian nativity scene builder Ferrigno to include Obama as a figurine in this year's crèche (it has regularly featured public persons such as Princess Diana), quite another for an angry artist to rip off Christian iconography for the purpose of making a cheap political statement.
"Foxx's epiphany is startling," Donahue said in a statement. "It just goes to show that even though Obama did not succeed in stopping the oceans from rising (as he promised to do in 2008), he did succeed in convincing Jamie Foxx, and no doubt legions of others, that God exists. Whether God can survive an ACLU lawsuit accusing him of violating church and state grounds remains to be seen."
PHOTO: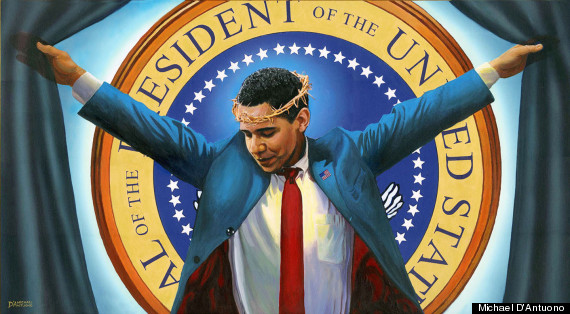 Click through the slideshow to see most and least Christian cities in the United States: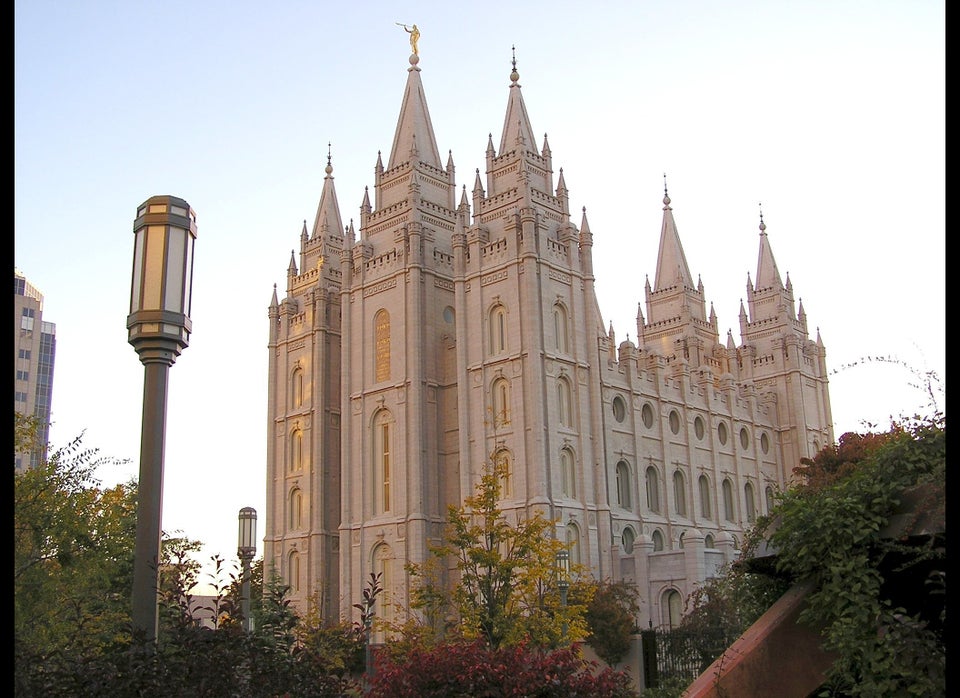 Most and Least Christian Cities
Related
Popular in the Community