WASHINGTON -- President Barack Obama on Sunday predicted that the departure of Speaker of the House John Boehner (R-Ohio) could worsen congressional gridlock as conservative members continue to obstruct Obama's agenda and threaten the country's fiscal future.
"I am a little concerned that the reason he left was because there are a group of members of Congress who think having somebody who is willing to shut down the government or default on the U.S. debt is going to allow them to get their way 100 percent of the time," he told CBS' Steve Kroft on "60 Minutes."
Although Obama declined to say whether he would miss the outgoing speaker, with whom he has sometimes shared a tense relationship, he praised Boehner's willingness to compromise, unlike some members of the GOP's conservative wing.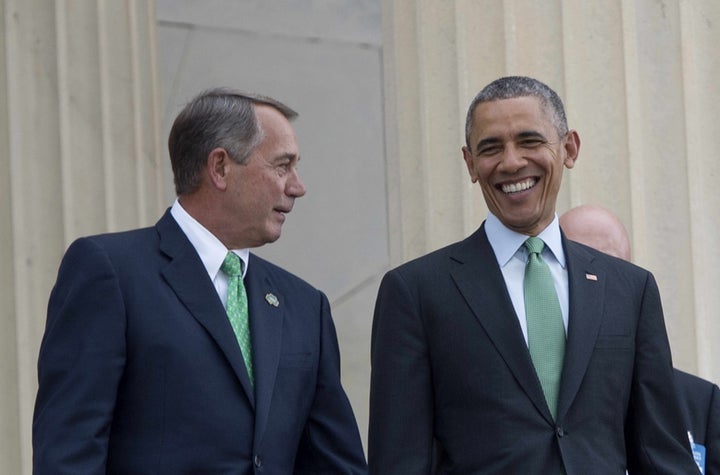 "John Boehner and I disagreed on just about everything, but the one thing I'll say about John Boehner is he did care about the institution. He recognized that nobody gets 100 percent in our democracy. I won't say that he and I were ideal partners, but he and I could talk, and we could get some things done," Obama said.
The interview was taped on Tuesday, before House Majority Leader Kevin McCarthy (R-Calif.) abruptly dropped out of the race to replace Boehner, leaving the House Republican caucus in chaos.
Regardless of which GOP legislator succeeds Boehner, Obama seemed skeptical that he could pass a substantial amount of legislation. Instead, he accepted he'd have to set "more modest" legislative priorities.
"Given that this Congress hasn't been able to get much done at all over the last year and a half, two years -- or for that matter, for the last four -- it would be surprising if we were able to make huge strides on the things that are important. But I have a more modest goal, which is to make sure that Congress doesn't do damage to the economy," he said, referring to the ongoing budget crisis and GOP efforts to shut down the government.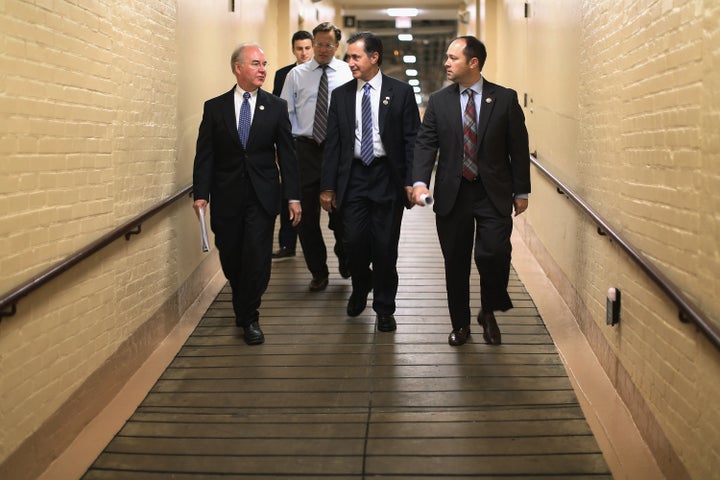 Congress passed a measure last month narrowly averting a government shutdown and keeping the government open until December, but legislators continue to wrangle over more permanent solutions. They will also have to develop a long-term source of funding for the highway trust fund and find ways to repair America's crumbling infrastructure, another item that Obama said he hopes to prioritize.
With a little over a year left in his presidency, Obama reflected on his own legacy in Sunday's interview.
"You go into your last year, and I think it's bittersweet. On the one hand, I am very proud of what we've accomplished and it makes me think, I'd love to do some more. But by the time I'm finished, I think it will be time for me to go," he said. "I think having a fresh set of legs in this seat, I think having a fresh perspective, new personnel and new ideas and a new conversation with the American people about issues that may be different a year from now than they were when I started eight years ago, I think that's all good for our democracy. I think it's healthy."
But when Kroft asked him whether he could win a third term if he were allowed to run again, he did not hesitate.
"Yes," he replied. "I do."
PHOTO GALLERY
John Boehner Cries
REAL LIFE. REAL NEWS. REAL VOICES.
Help us tell more of the stories that matter from voices that too often remain unheard.