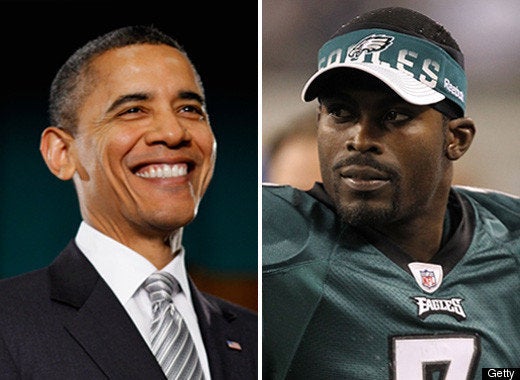 Peter King of NBC reported on Sunday that President Barack Obama recently called Jeffrey Lurie, the owner of the Philadelphia Eagles, to praise the organization for giving quarterback Michael Vick a second chance.
According to ProFootballTalk, Obama told Lurie that "a level playing field rarely exists for prisoners who have completed their sentences."
King also tweeted that Obama "said too many prisoners never get fair 2d chance."
The Eagles signed Vick after he spent 18 months in prison and two months of home confinement for being convicted of running a dogfighting operation.
Vick earned the Eagles starting quarterback job early this season and is now a candidate for MVP.
The 30-year-old has thrown 20 touchdown passes, rushed for eight and has a passer rating of 103.6
Popular in the Community