Barack Obama has filled out his NCAA bracket, and the president thinks Kanas will survive March Madness and defeat Kentucky to win the title. His Final Four consists of Kansas, Kansas State, Kentucky and Villanova.
The president's bracket is fairly safe, with two 1-seeds and two 2-seeds advancing to the Final Four. The lowest seeded team in his Elite Eight is 3-seed Georgetown.
Scroll down to see his full bracket and to watch him fill it out on ESPN. Don't miss: pick who YOU think will prevail in the Midwest, West, East and South regions.
LOOK (click here to download the PDF):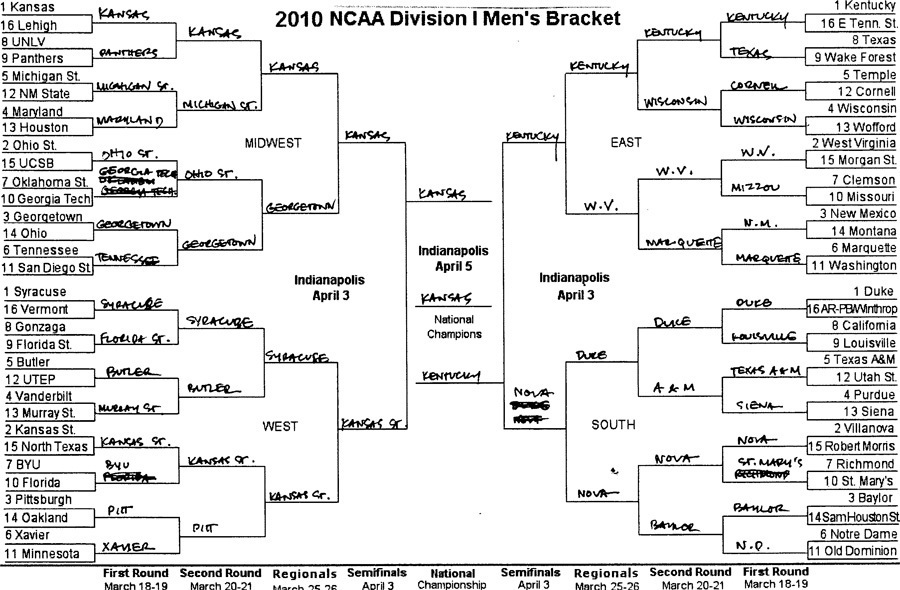 Related
Popular in the Community