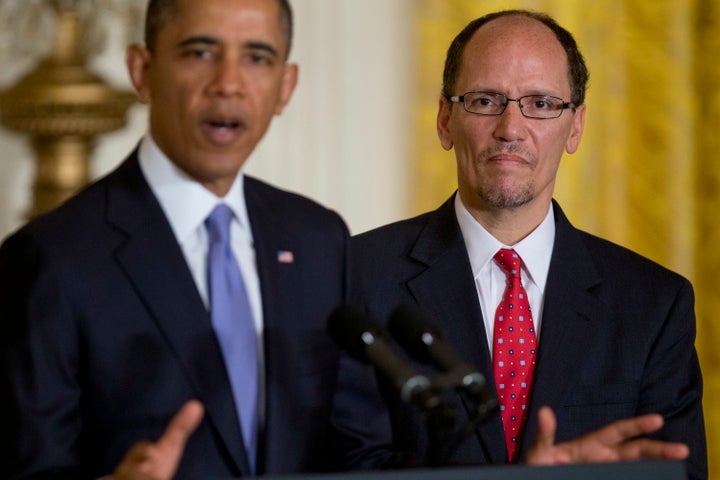 After six years of debate and lobbying, the Labor Department rolled out a major new regulation on Wednesday that will require virtually all financial advisers to legally act in their clients' best interests.
Known as the fiduciary rule, the new standards are aimed at cutting down on the unnecessary fees that Americans pay to brokers who advise them on their retirement investments. The White House says the rule will address a fundamental conflict of interest within individual retirement accounts, or IRAs -- that many brokers, who aren't legally bound to act in their clients' best interests, have a financial incentive to shepherd clients toward investments that come with high commissions, regardless of whether it's right for the customer.
Administration officials say the change will put the law regarding retirement funds on par with that of pensions. Pension trustees and administrators are considered "fiduciaries," who therefore have a legal obligation to act in the client's best interests. But when it comes to retirement advice, until now only financial advisers registered with the Securities and Exchange Commission have been considered fiduciaries, so brokers were held to a lesser standard.
Pensions have been gradually disappearing from the U.S. workforce, leaving more and more current and future retirees reliant on retirement funds such as 401(k)s and IRAs. Any fees that customers have to pay is money that doesn't grow in their retirement fund. The White House estimates that conflicts of interest among retirement advisers reduces people's annual returns on their retirement investments by one percentage point, or $17 billion -- a figure much larger than it sounds, considering the power of compound interest over the course of decades.
For example, a one percentage point lower return could reduce retirement savings by more than 25 percent over 35 years, according to the Labor Department. The financial industry argues that the Obama administration has exaggerated the potential cost for savers.
Advocates for the rule hope it will end up pushing consumers toward cheaper retirement funds, saving them more money in the long run. The transition from expensive, actively-managed funds to index-tracking and exchange-traded funds is already under way, eating into Wall Street's fees. They also say it will make retirement advice more transparent, since brokers will have to disclose potential conflicts of interest to customers.
"It is indeed a good day for all of those who want to really move forward on retirement security for everyone in this country," Labor Secretary Tom Perez said Wednesday at an event at the Center for American Progress, a left-leaning Washington think tank. "[The rule] puts in place a fundamental principle of consumer protection into the American retirement marketplace, which is that a consumer's best interest must now come before the adviser's financial interest."
The financial services industry pushed back hard against the regulation, arguing that, in addition to cutting into broker pay, it would limit the menu of investment options for customers -- particularly low-income Americans. It's unclear though how much effort Wall Street devotes to serving the retirement needs of low-income households, as bigger accounts typically lead to fatter fee opportunities. The new rule could result in financial institutions charging households a flat fee to manage their retirement accounts, instead of advisers getting paid commissions on investments.
The lobbying led the White House to shelve the proposal in 2011, only to later revive it. The rule is one of Obama's most contentious and anticipated new regulations, and it's a prime target for Republicans in Congress to try to kill before it gets implemented, perhaps by seeking to block funding for it through the appropriations process.
The Obama administration estimates that the rule will aid more than 40 million households that collectively have more than $7 trillion in IRAs, and in particular the hundreds of billions of dollars that consumers annually roll over from 401(k)s and other retirement plans to IRAs. Households were "especially vulnerable to bad advice" on their rollovers because those transactions weren't protected until this new rule.
The campaign by critics wasn't a total loss. Some of the original proposal's details were watered down or jettisoned on its way toward implementation, as is often the case with such regulations. The Labor Department ended up scrapping some of the disclosure requirements for advisers and brokers. It also included a "grandfathering" provision so that existing arrangements with customers don't have to be redrawn to meet the new standards. And in the end, the rules won't be fully effective until 2018, rather than 2017 as many expected.
The longer timeline could allow the next administration to further delay, or even revoke, the rule. Already, some senior Republicans in Congress have moved to repeal it. "Congress must act to stop this costly, complicated and potentially conflicting rule that's unfair to millions of American families who only want the freedom to plan for financial independence and the right to shape their own destiny," said Jeb Hensarling (R-Texas), the chairman of the House Financial Services Committee.
Before You Go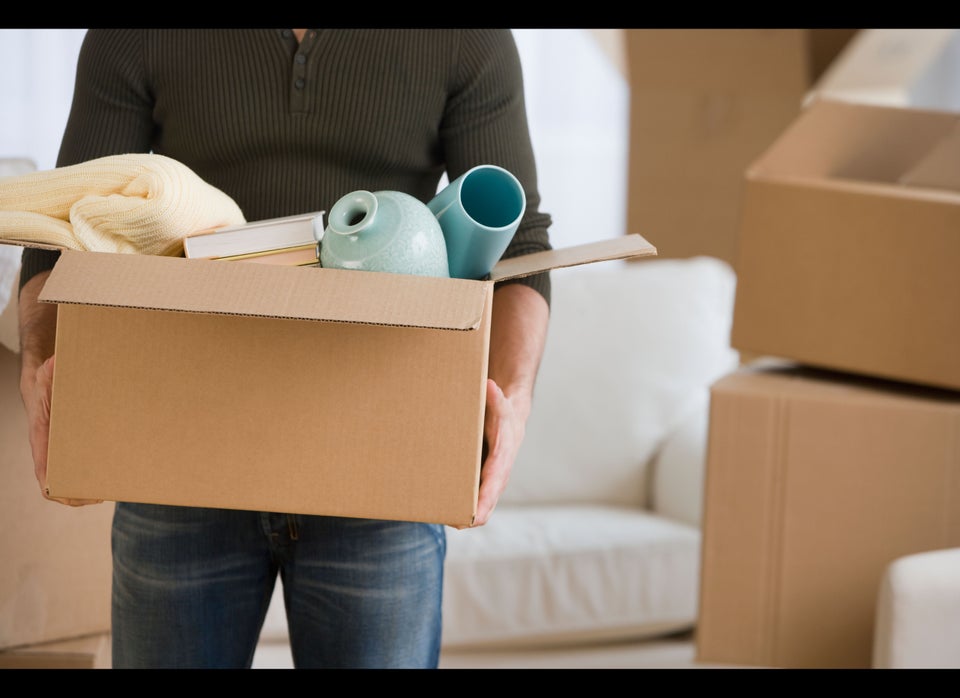 More Boomers Are Sacrificing Retirement
Popular in the Community