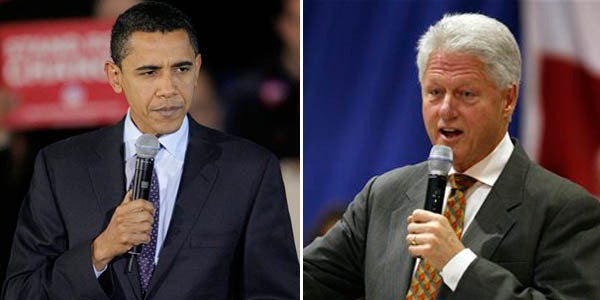 Sen. Barack Obama says he's ready to confront former President Bill Clinton, calling his advocacy on behalf of his wife's presidential campaign, "troubling."
In an exclusive interview with ABC News' Robin Roberts to air Monday on "Good Morning America," Obama, D-Ill., directly engages Bill Clinton on a series of issues.
"You know the former president, who I think all of us have a lot of regard for, has taken his advocacy on behalf of his wife to a level that I think is pretty troubling," Obama said. "He continues to make statements that are not supported by the facts -- whether it's about my record of opposition to the war in Iraq or our approach to organizing in Las Vegas. This has become a habit, and one of the things that we're gonna have to do is to directly confront Bill Clinton when he's making statements that are not factually accurate."
Popular in the Community