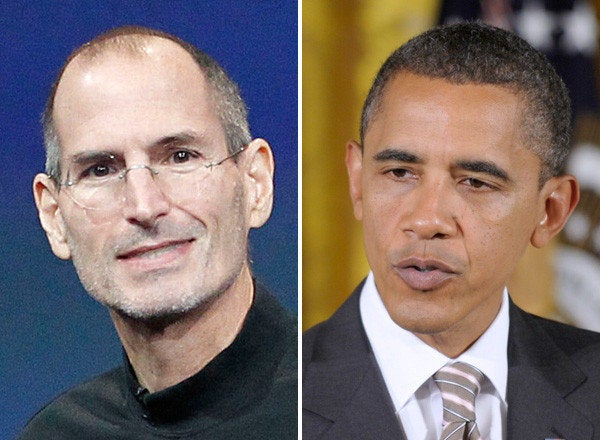 President Obama found time in his schedule to meet with Steve Jobs on Thursday.
According to White House spokesman Robert Gibbs, the president wanted to meet with the Apple co-founder and CEO:
"It's a meeting that the President was interested in having. I think they last met in -- I'll double-check this -- but I think they last met along the trail of the 2008 campaign. He's eager to talk to him about the economy, innovation in technology, education."
The pair met at the Westin hotel near the San Francisco airport. Gibbs said that he believes Jobs and Obama first met during the 2008 campaign.
The White House press office says that the two discussed "American competitiveness and education," as well as energy independence and ways to create new jobs. A White House pool report notes that Obama also attended fundraisers at the homes of Google vice president Marissa Mayer and former eBay senior vice president Steve Westly.
Popular in the Community