At a town hall event at the University of Chicago Law School -- where Obama taught constitutional law for 10 years -- a student asked him "what diverse characteristics" Merrick Garland, his nominee to replace the late Justice Antonin Scalia, would bring to the high court.
"Well, he's from Skokie," Obama joked. "It's a great town."
Obama acknowledged criticism he'd received for nominating "a white guy," but said he's always taken steps to consider more diverse nominees for both the Supreme Court and various federal courts, noting that he has done far more to promote diversity in the federal court system than his predecessors.
The president stressed that his approach to diversity is not for "publicity, just checking a box and saying, 'Look, I appointed this person or that person in any particular slot.'"
"The way I thought about diversity is not to think about any single seat as, 'Oh, I've got to fill this slot with this demographic,' but rather, 'If I've got a broad set of nominees to make -- and this is true across the board -- how do I make sure that I'm intentional throughout that process, so that the talent of every American and every potential candidate gets a fair look?'"
"At no point did I say, 'Oh, you know what? You know, I need a black lesbian, you know, from Skokie, in that slot. Can you find me one?'" Obama said to laughter.
"It turns out that if the process is fair and you are saying that it's important that our courts are reflective of a changing society, you'll end up with a really good cross-section of people who are excellent and that's who we've been able to appoint."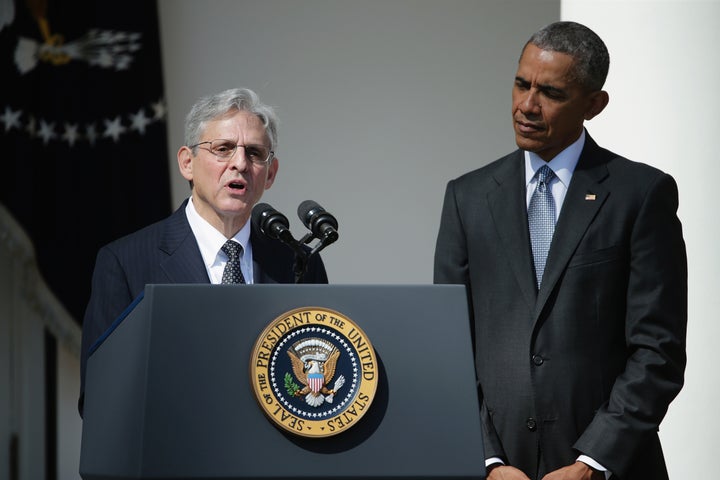 Obama faced opposition for selecting Garland, particularly from progressives who were hoping that he would select a person of color. There were several minorities under consideration, including Sri Srinivasan, who would have been the first Indian-American Supreme Court justice, and Ketanji Brown Jackson, who would have been the first black woman to serve on the court.
Garland was seen as a relatively safe choice, given the obstruction Obama is facing from Republicans in Congress who have refused to consider his nominee until after the presidential elections.
Above all, Obama explained on Thursday, he was looking for a qualified nominee.
"Yeah, he's a white guy, but he's a really outstanding jurist. Sorry," he said of Garland.
To drive home his point on diversity, the president reminded the audience that his previous two appointees to the high court were both female: Sonia Sotomayor and Elena Kagan, only the third and fourth women, respectively, to serve on the court. Sotomayor is the first Latina.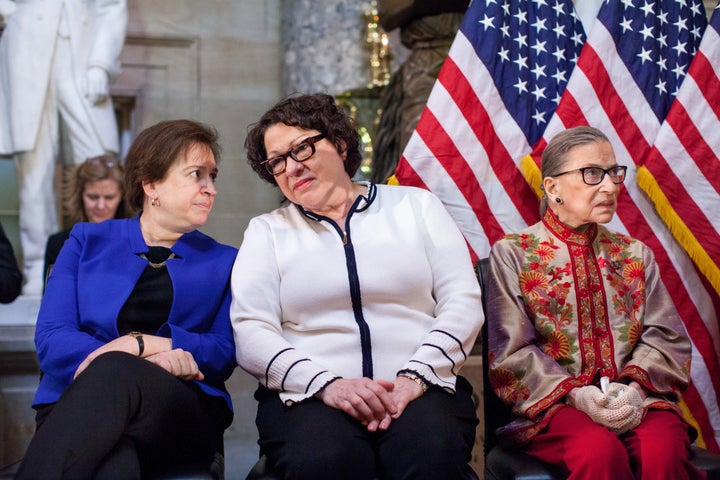 In addition, Obama hailed his administration's commitment to diversifying the federal courts.
"Not to brag, but I have transformed the federal courts from a diversity standpoint with a record that's been unmatched," he said.
By all accounts, Obama has appointed a diverse field of judicial nominees, naming more women, people of color and LGBT people than any of his predecessors. According to the White House, that includes 136 women and 117 minority judges, including 26 black women, 37 Hispanics, 20 Asians, 11 openly gay or lesbian judges and the first female Native American federal judge in history.
Obama said he's also thought more about diversity when selecting military leaders, who are overwhelmingly white and male, and called for a discussion about promoting diversity in all fields.
"Look, our society is changing. You cannot have a successful America if we are leaving out big chunks of the population from opportunity and leadership. It just doesn't work."
But he argued that it can only happen if "you start changing systems and you start changing institutions."
"The question is, have you set up a process, and are you intentional about giving everybody a shot? And are you thinking about roadblocks to why we're not seeing a more diverse population?"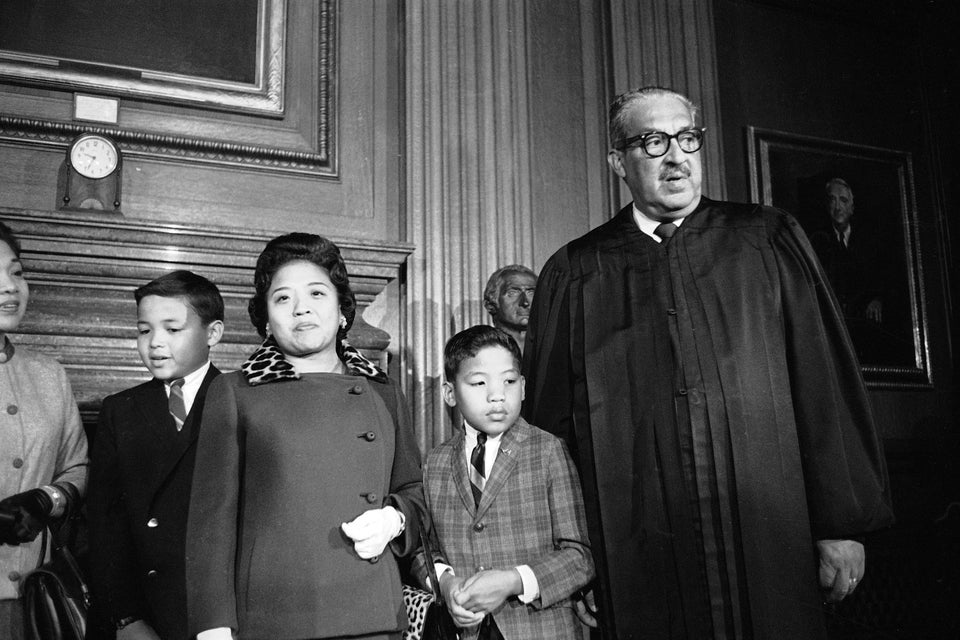 Supreme Court Justice Thurgood Marshall
Popular in the Community