Barack Obama has emerged as an unlikely style icon of late thanks to his off-duty cool dad style. But there's one thing about his wardrobe you may have missed over the course of his presidency: He's a bonafide outfit repeater.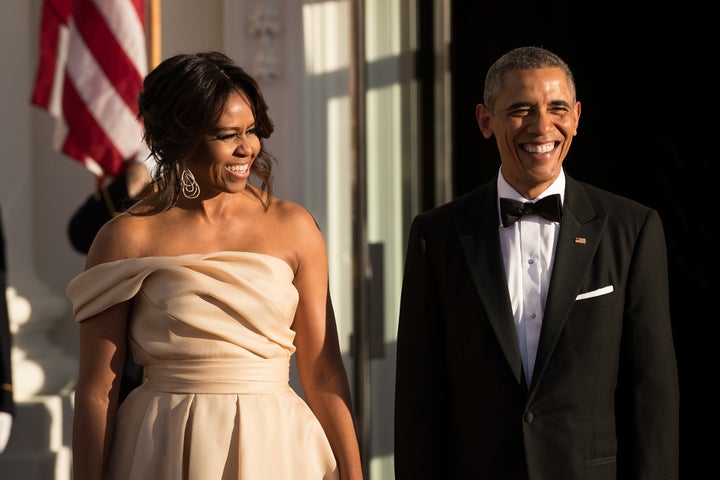 "This is the unfair thing," she said. "You talk about Fred Astaire and Ginger Rogers, no matter what we do, he puts on that same tux. Now, people take pictures of the shoes I wear, the bracelets, the necklace ― They didn't comment that for eight years he wore that same tux..., same shoes."
Obama did appear to start wearing a new tuxedo jacket, at least, sometime between the 2014 state dinner with France and the 2015 dinner with Japan. His first jacket had a notched lapel, and he wore it to dinners from 2009 on before switching to a peaked lapel jacket. But the spirit of his wife's comment is alive and well: He wore each tux for years at a time.
There's no denying the disparity in coverage between the two Obamas and their fashion choices. To this day, people hang on every last detail of the former first lady's wardrobe (and with good reason: She's a great dresser). And yet, we're just now learning about her husband's repeat habit. Makes you think about the standards to which men and women are held when it comes to dressing for work, eh?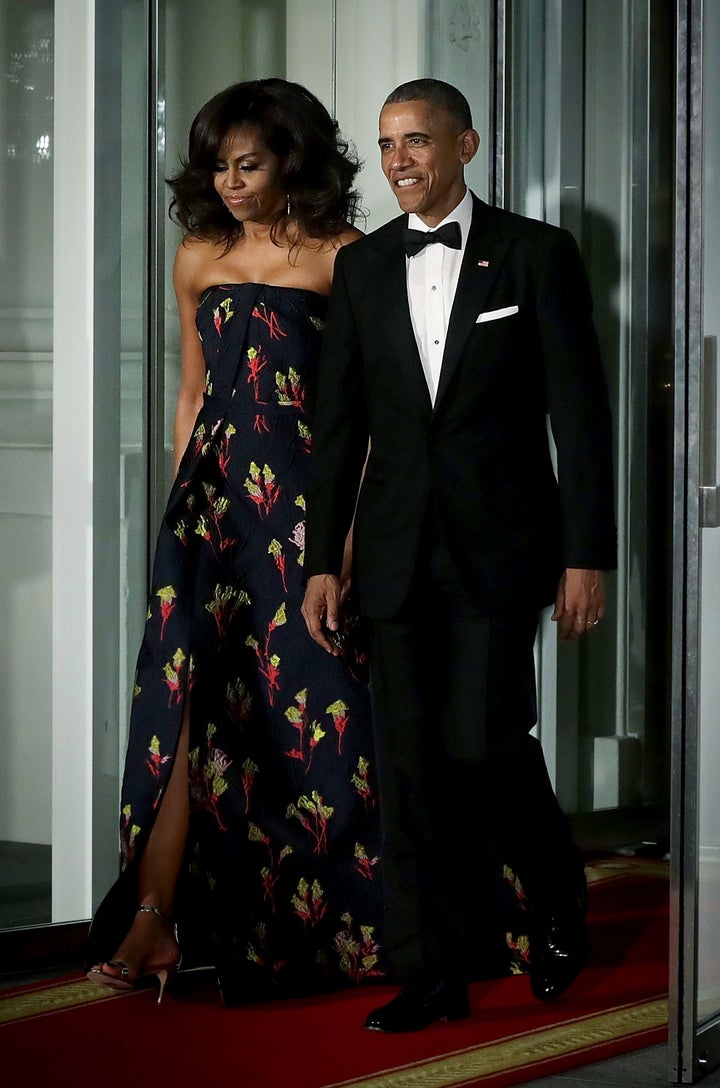 The president reveled in his repeat glory, Obama told Apple exec Lisa Jackson during the interview.
"He was proud of it too," she said. "He's like, 'Mm, I'm ready. I'm ready in 10 minutes. Mm, how long did it take you?' And I'm like, 'Get out of here.'"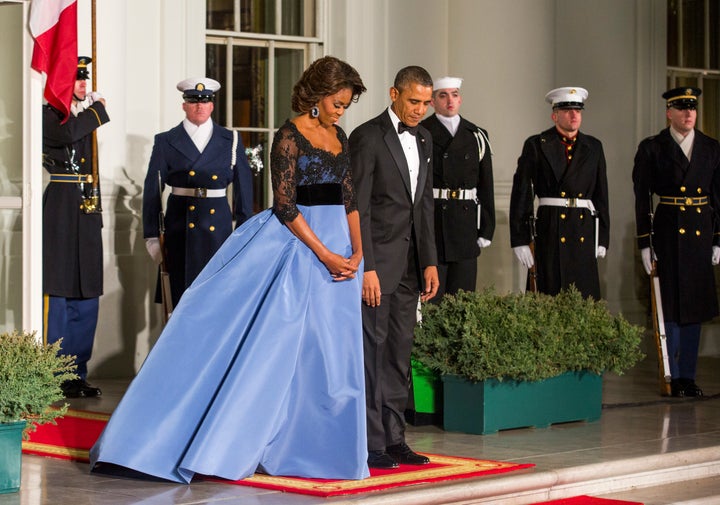 But no matter how long (or how short) the president took to get ready, there was always a little bit of room for improvement. Obama explained the story behind a viral 2015 photo in which she's adjusting her husband's bow tie.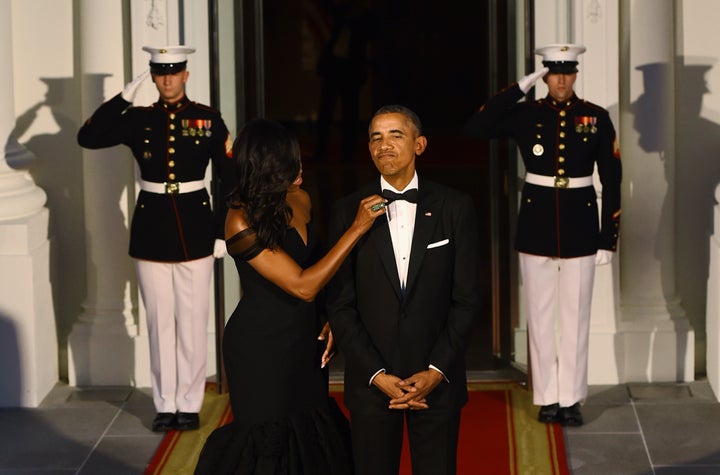 "When the president from the visiting country and their spouse is coming is we greet them at the north portico," she explained. "We were standing there waiting for the cars to roll in, and I was bored, so I sort of thought, 'Let me make sure my husband looks good.'"
We love this outfit-repeating, relatable power couple more every day.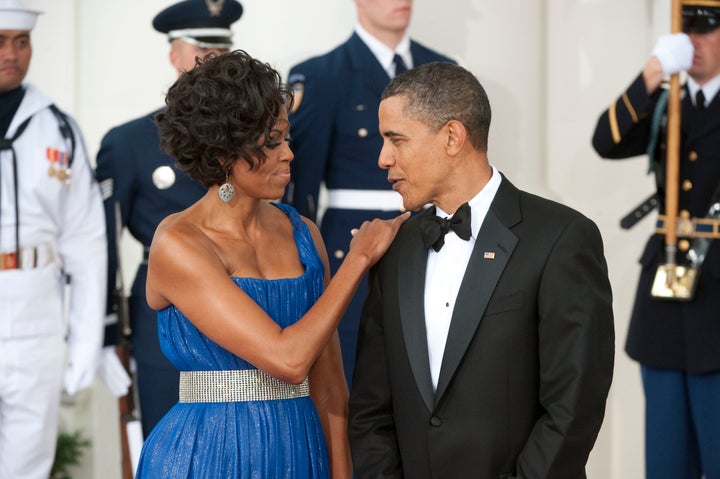 UPDATE: This story has been updated to note that while Barack Obama wore what appears to be the same tuxedo for years, he did this with two different tuxedos over the course of his 8-year presidency.