The family that bikes together, stays together... right?
On the third-to-last day of their vacation, the first family donned helmets and took to the bicycle trails, going for a morning ride Friday through Manuel F. Correllus State Forest in West Tisbury, Mass.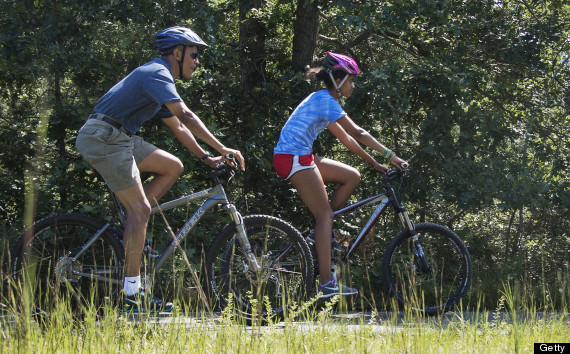 While the weather in Martha's Vineyard was rainy earlier in the week, it's cleared up, allowing the active Obamas to take full advantage of their picturesque surroundings.
POTUS addressed the nearby press pool, saying "Hey guys. Nice day, huh?"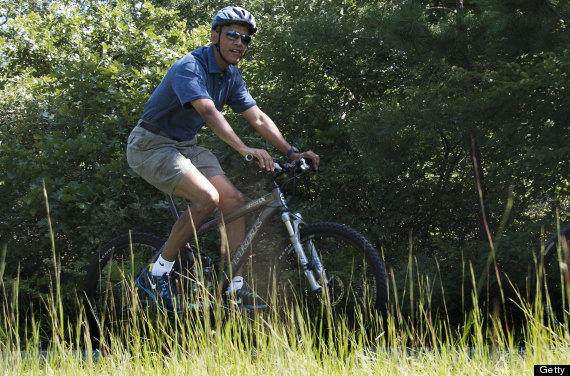 Presidential vacations are no excuse for weak security. The Obamas were trailed by bike-riding Secret Service agents, according to the pool report, and several motorcade vehicles.
Sasha and Malia joined President Barack Obama and First Lady Michelle Obama on their vacation in Martha's Vineyard Thursday.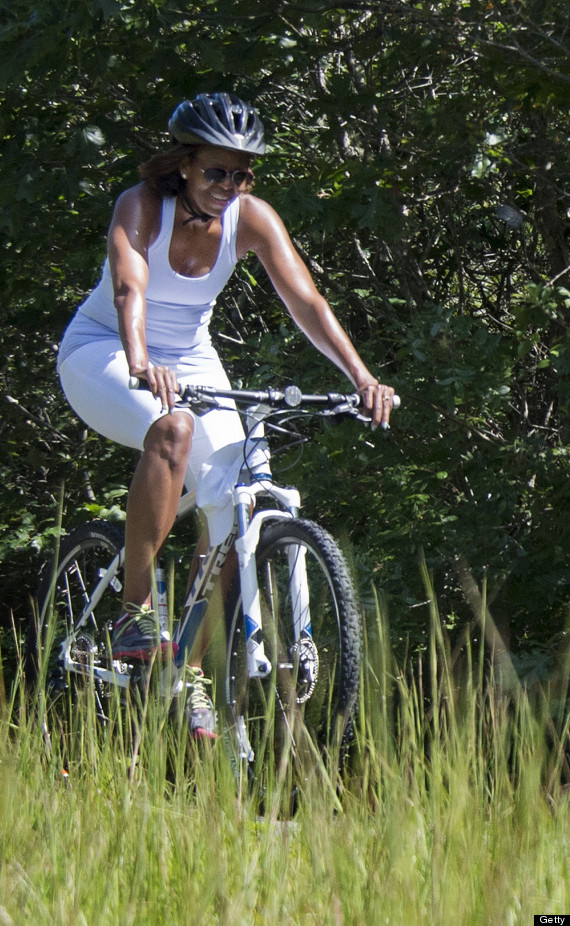 Obama has been seen spending much of his vacation on the golf course with colleagues and friends. Tuesday he picked up fried fare and shook hands with bystanders at Nancy's Restaurant.
The Obamas are set to had back to Washington, D.C. Sunday after their week of vacation.