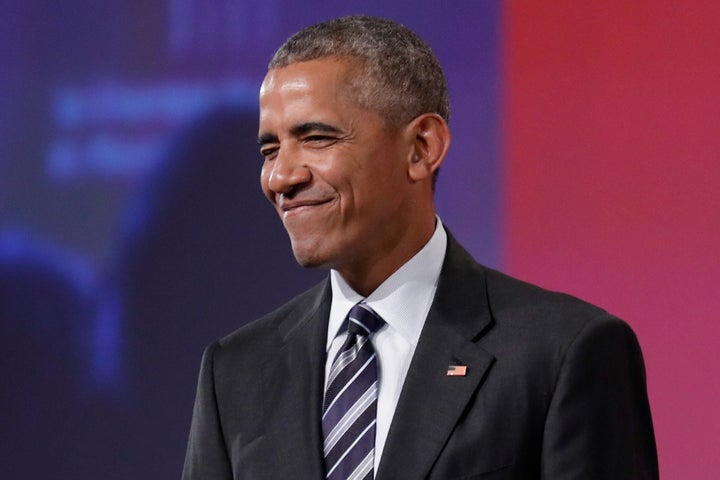 Women are increasingly speaking up about the sexual assault, harassment and discrimination they face at work and at school. And, as we've seen this week with the firing of Hollywood producer Harvey Weinstein from his own company, they're finally being taken seriously.
The question is: Why now? Certainly, the bravery of a handful of well-known and powerful women such as Gretchen Carlson, Megyn Kelly and Ashley Judd has been critical in exposing serial sexual abusers like Fox News founder Roger Ailes and Weinstein. And social networks like Twitter, Instagram, Facebook and Medium give platforms to women like former Uber engineer Susan Fowler, whose story of harassment led to the ouster of that company's CEO.
But some of the credit for this new world also goes to the former president. Yep, when it comes to women speaking up and getting heard, we can all say a collective, "Thanks, Obama."
The White House under Barack Obama made women's rights a priority, creating an atmosphere and a legal framework where women were respected and believed and defended. And even as the current White House works overtime to shut down women's rights, the Obama legacy is hardly going away. Indeed, the election of Donald Trump seems to have further emboldened women's voices.
"We definitely had an administration that cared about women's rights and now we have an administration that is doing everything in its power to limit them," said Nancy Erika Smith, the lawyer who represented Carlson in the Fox News host's sexual discrimination lawsuit against Ailes. "We all woke up on November 9 and said, 'What the fuck?' and felt the need to do something."
The election of a man with a track record of misogyny who's been accused of sexual assault by multiple women cemented Smith's intention to speak up for women (of course, not all women, since more than half of white women voted for Trump) and fortified the resolve of millions of others. "I don't put up with anything anymore. I am so done with it," Smith said.
Smith hasn't seen an increase in clients coming to her with sexual harassment cases ― there's always a steady stream, she said ― but others say they have noticed a change.
More women are calling the National Women's Law Center for help dealing with harassment, discrimination and abuse, said Fatima Goss Graves, the group's president and CEO.
"This is a decades-old problem. But it is NOW that the complaints that are long-running are breaking through and being heard," Goss Graves said.
"The Obama administration really tried to do significant work and lift up the voices of sex assault and discrimination survivors."
Goss Graves and other activists are worried that the work of the Obama administration will be unraveled by the current White House. And the list of actions the Trump administration has taken so far that curtail women's rights is long.
Not too long after that, the Department of Justice intervened in a pregnancy discrimination lawsuit filed by two female police officers in Kentucky, securing a ruling in their favor.
"The Obama administration really tried to do significant work and lift up the voices of sex assault and discrimination survivors," said Vanita Gupta, the former head of the Department of Justice's civil rights division. "There was also a concerted effort around women and gender equality."
Gupta, who is now president and CEO of the Leadership Conference on Civil and Human Rights, said that at DOJ, lawyers had a "whole docket of cases" around employment discrimination against women and that the agency created guidance especially around gender issues in policing, including making sure treatment of assault survivors was appropriate.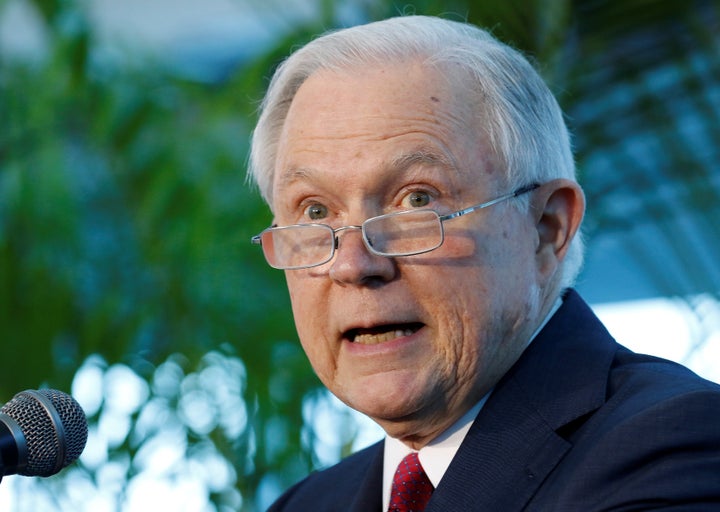 The first piece of legislation Obama signed was an equal pay law. Later, the administration helped put a rule in place that would have required companies to report equal pay data. The Trump administration rolled it back.
The previous White House also had a large percentage of women leaders, including herself, Gupta said. "Incredible modeling happens when you have a lot of women in significant leadership positions," she said.
Women comprised 35 to 45 percent of the highest-paid staff throughout the Obama administration. Under Trump, as of this summer, women held just under 26 percent of those upper-level roles, according to the administration's data. To be sure, you don't need to analyze the data to see that the most powerful players in this administration are men.
But perhaps the most dramatic change set in motion by the previous White House took place in a 2011 "Dear Colleague" letter. Sent by the Obama administration to college campuses around the country, the letter defined sexual assault and set a new standard for how schools should respond and go after those accused.
"The letter was such a clear distillation of students' rights and schools' responsibilities," said Alexandra Brodsky, who was a student activist at Yale at the time. Brodsky said the letter emboldened women on campus to demand support from their administrators.
"I know students who used the letter to advocate for their rights within the school," said Brodsky, who is now a fellow at the National Women's Law Center.
In September, the Trump administration got rid of that guidance, but Brodsky and her organization are still advocating for survivors and filing suits on behalf of students.
Indeed, on Wednesday the group launched a new legal network, Legal Network for Gender Equity, that intends to pick up the mantle from the previous administration and defend women in cases of discrimination and assault.
Obama may be gone, but the work continues.
Popular in the Community