We always thought President Obama's wedding ring was just a plain old gold band: the same style that many men wear. But then we read this interesting tidbit in the New York Times Magazine's cover story "First Marriage."
Just before the Rev. Jeremiah A. Wright Jr. pronounced Barack Obama and Michelle Robinson man and wife on the evening of Oct. 3, 1992, he held their wedding rings -- signifying their new, enduring bonds -- before the guests at Trinity United Church of Christ. Michelle's was traditional, but Barack's was an intricate gold design from Indonesia, where he had lived as a boy.
Nevermind the Reverend Wright part--that's been covered, to say the least--but what jumped out was that the president's band is actually "an intricate gold design from Indonesia." Well, that's a little more stylish than we thought! So we took a closer look, and you can too: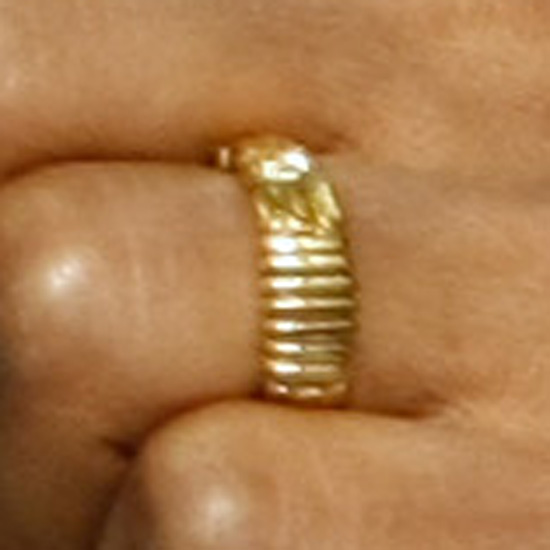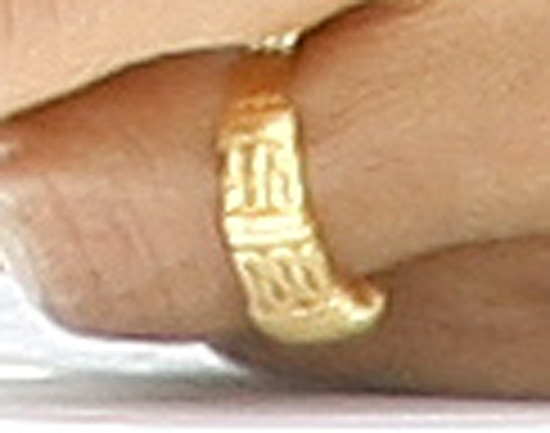 Who Is The Ultimate Game Changer In Style? VOTE NOW!
Related