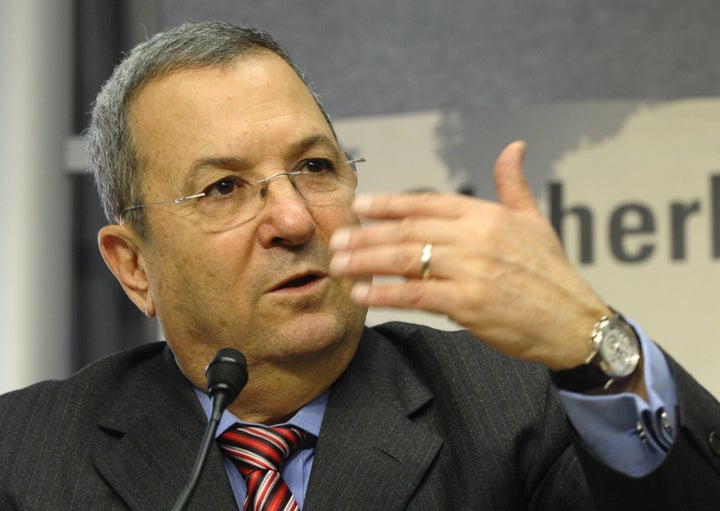 (AP) JERUSALEM - Israel's defense minister warned Tuesday that if Israel does not achieve a peace deal with the Palestinians, it will be either a binational state or an undemocratic apartheid state.
Defense Minister Ehud Barak's comments came in an address to a security conference north of Tel Aviv.
Israeli leaders rarely use the term "apartheid" in connection to the Palestinians. The term, however, has been used by Israel's harshest critics to accuse it of using apartheid tactics against the Palestinians.
"The simple truth is, if there is one state" including Israel, the West Bank and Gaza, "it will have to be either binational or undemocratic. ... if this bloc of millions of Palestinians cannot vote, that will be an apartheid state."
Barak called for an immediate resumption of peace talks on all outstanding issues, appealing to the Palestinians to drop their demand for a halt in construction in Israel's West Bank settlements first.
Speaking after Barak, Palestinian Prime Minister Salam Fayyad said he agreed with Barak about the goal, but he rejected his call to drop the condition, which he said is part of the internationally backed "road map" peace blueprint from 2003.
"I do not believe there can be a permanent peace unless the concept of a sovereign Palestine is accepted," he said. He also called for deploying Palestinian security forces in areas now under Israeli control.
Fayyad, a U.S.-educated economist, also called on Israel to halt military incursions into Palestinian-controlled areas of the West Bank.
Related
Popular in the Community