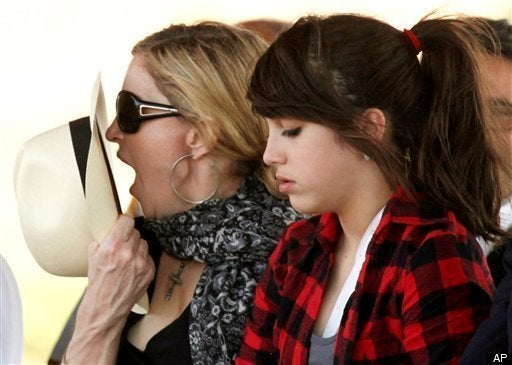 Loving cabaret as I do, I'm used to audiences who genuflect at the feet of great elderly singers -- those vessels of wisdom and experience, whose wear-and-tear offers proof of lives fully lived. But in the world of rock, passing 50 is seen as a betrayal, and it can turn critics' pens into machine guns. "I guess I'm just tired of geezer rock stars who won't hang up their leather pants," groused Time managing editor Richard Stengel some years back. The Stones were set to embark on a new tour, but why, asked Stengel, would anyone want to see Mick Jagger's "emaciated self" doddering around?
Once she reached middle age, Madonna had hell to pay. One foe called her a "ridiculous old bag" in the London Telegraph. Advised a poster on totallyupyours.com: "Look at Madonna's old granny hands and arms. The veins are prominent and horrible looking." Good Lord! For stars of all kinds, especially the most privileged and envied, growing older can be like entering a lion's cage without a whip. The word "aging" is applied to them condescendingly, as though we're not all aging at the same rate. Many people can't stand to see their youthful heroes turn gray; it's like a disturbing look in the mirror, an announcement of mortality. Shoot those aged offenders!

How's a poor rocker to weather the years? The superstars just soldier on, braving insults as they collect millions on tour and thrill their loyal fans. If you have the high-flown aspirations of Elvis Costello, who was always a favorite of the critical elite, you can team with string quartets, write songs with Burt Bacharach, and marry Diana Krall. And if you're Rod Stewart, you can exploit nostalgia and record CD after platinum CD of wedding-friendly chestnuts. To a lot of elder rock stars those songs mean class, even if, like Stewart, they end up mangling them.

Far more interesting, though of course less famous, is the work of Barb Jungr, a former punkster from England, and The New Standards, a Minnesota-based trio of ex-alt-rockers. They're local favorites on the rise, and are out to prove that the Great American and British Songbooks didn't end when rock and roll reared its scary head.

This Friday, November 27, myself and their other New York fans will be at Le Poisson Rouge to hear The New Standards, whom I discovered three years ago at Joe's Pub. Onstage I saw three very serious, forty-something men in dark suits.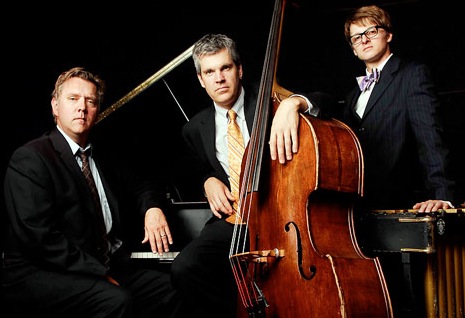 They sang and played piano, bass, and vibes, but looked more like an angry accounting firm. Later I learned that they'd worked with bands I barely knew, like the Suburbs and Semisonic. Now they were offering artfully jazzy, gently belligerent interpretations of songs normally drowned out by distortion: Mott the Hoople's hit "All the Young Dudes," Roxy Music's "Oh Yeah," Beck's "The New Pollution."

All three members have distinct personalities. Thuggish-looking Chan Poling plays piano and sings gruffly, with some of Lou Reed's punkish sneer. Nimbly plucking the upright bass is John Munson, a ladykiller-type with an earring. Steve Roehm looks like a slightly sinister nerd, but he's a virtuoso on the vibraphone, which gives the group's music an otherworldly chill. Surely their show at Le Poisson Rouge will include lots of songs from their recent CD, Rock and Roll. I hope they include their version of Outkast's raunchy hip-hop hit "Hey Ya!" as well as The Clash's "London Calling," where they make doomsday sound like fun.

I never saw Barb Jungr in her punk-singing youth, when she wore silver-spray-painted boots, Jello-colored tights, and bangs with a red stripe dyed in them. Now past fifty, she's still a bit of a ragamuffin, but she's turned her probing eye toward such hallowed midnight poets as Leonard Cohen, Bob Dylan, and Jacques Brel.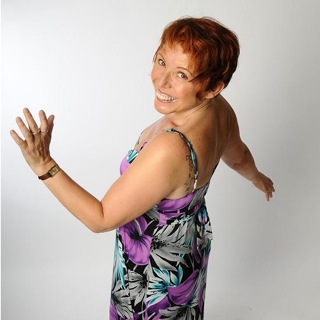 New York Times and Time Out New York have brought her the same cult esteem here that she has in England. She's even gained entrée into the Café Carlyle, the most elitist and pricey of cabarets. According to her website, she'll be back there from February 25 through March 6, 2010. And the cover charge should be reasonable.

Her dulcet voice and elegant diction are the only ladylike things about Jungr, whose fierce expressiveness might look silly on a lesser singer. She pores over lyrics to find their truths, and never hesitates to sing songs (like Jimmy Webb's "Wichita Lineman") whose protagonists are male. That's sometimes the case on her newest CD, The Men I Love: The New American Songbook, forthcoming on February 1 from Naim, a British audiophile label. You won't hear the hilarious autobiographical stage talk that lifts things up amid some heavy songs. But The Men I Love kept me riveted. Slowed way down and accompanied sparsely, the Monkees' "I'm a Believer" is a touching hymn to eternal love. Jungr's British arranger and pianist, Simon Wallace, is a master who can play in any style, from New Orleans boogie (on Dylan's "You Ain't Goin' Nowhere") to the billowy, impressionist waves that back Jungr on "Once in a Lifetime" by the Talking Heads. "Wichita Lineman" is full of lonesome cowboy atmospheric. (You can download it from Naim for free.)

These songs deserve such stark examination. Like Jungr herself, they're aging well.