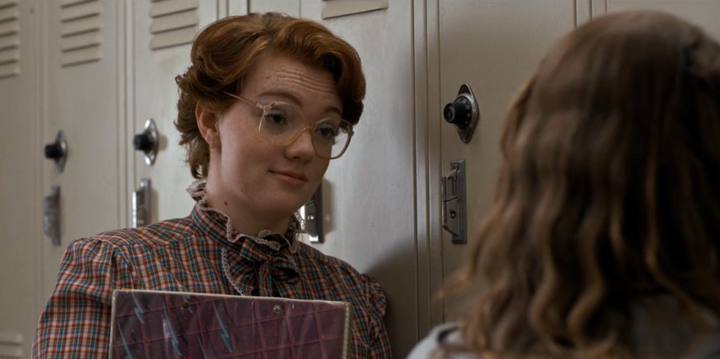 Very few can carry a mononym, but the lovable Barb from "Stranger Things" is certainly one of those people. 
Barb, played by actress Shannon Purser, has become an overnight sensation after the Duffer Brothers' sci-fi Netflix series was released earlier this month. Barb might not make too many appearances on the '80s-nostalgia drama about a group of youngsters who come in contact with the supernatural after their friend goes missing, but she leaves quite a mark. 
From her high collars to her disinterest in beer-guzzling parties, Barb has touched the hearts of many who remember what it was like to not quite fit in in high school. (Just search for the hashtag #WeAreAllBarb.)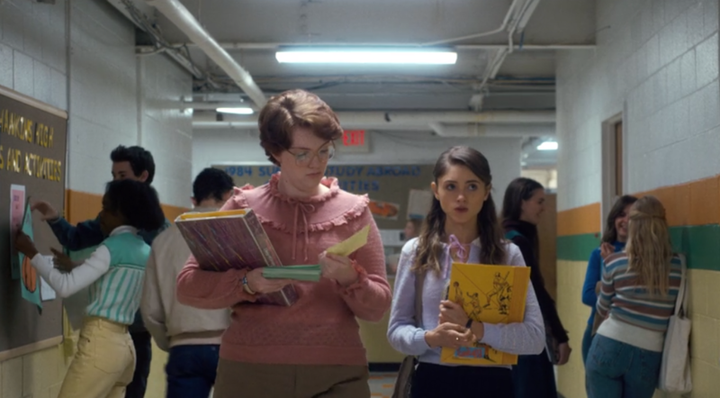 In real life, Purser is not necessarily identical to the bespectacled bookworm that is Barb, but she certainly identifies with the character and understands why she resonates with viewers.
"I think everybody at some point in their life feels like a Barb," she told BuzzFeed. "They feel like they're a little bit of an outcast or they're not at the top of their social circle or they're being neglected. Like any other human being, I've definitely felt that way."
And her clothes on the show speak volumes. 
"I loved that she was unapologetically herself [and] I think that her wardrobe showcased that," she added. "She shows up at this party with these cute high school boys in this puffy overcoat and corduroys … it's beautiful. Barb is a character I always felt is kind of at the point where she's not terribly concerned what other people think of her or if she is the first one to get invited to parties and I kind of really loved that about her."
Why all the fanfare over a character who is but merely a small part of the mysterious and creepy "Stranger Things"? It's personal. 
"[W]hy the hell would we like Barb so much?" writes Back of the Cereal Box. "My theory is that for gay guys ― and maybe also non-gay guys who had similarly difficult high school experiences ― Barb reminds us of the selves we left behind back in the day, the not-yet-fully-realized versions that we want to go back and help or save or maybe just hug." 
Purser, for her part, is thrilled by the response. 
REAL LIFE. REAL NEWS. REAL VOICES.
Help us tell more of the stories that matter from voices that too often remain unheard.
BEFORE YOU GO
PHOTO GALLERY
12 Highest-Rated Movies on Netflix