Just when you thought it was time to let Barb from "Stranger Things" rest in peace, the internet discovered that there's a woman in the world who, at one point in her life, looked exactly like the fictional character. Oh, and her name is also Barb.
The resemblance is uncanny, and it kind of makes us wonder whether the hit Netflix series is totally fictional.
Posted by a Reddit user, the image shows us "Stranger Things" Barb side-by-side with the poster's co-worker Barb (circa the '80s), who is still alive and well, unlike her fictional doppelgänger.
"She's a red-headed older woman, super nice, and a great nurse!" the Reddit user wrote. "She said she was freaked out when watching the show, because she saw herself. I would be too!"
Real-life Barb's co-worker even offered up a plot idea: "All I can say is she is a nurse by day, Demogorgon by night. Season 2 plot confirmed?"
Duffer brothers, you listening?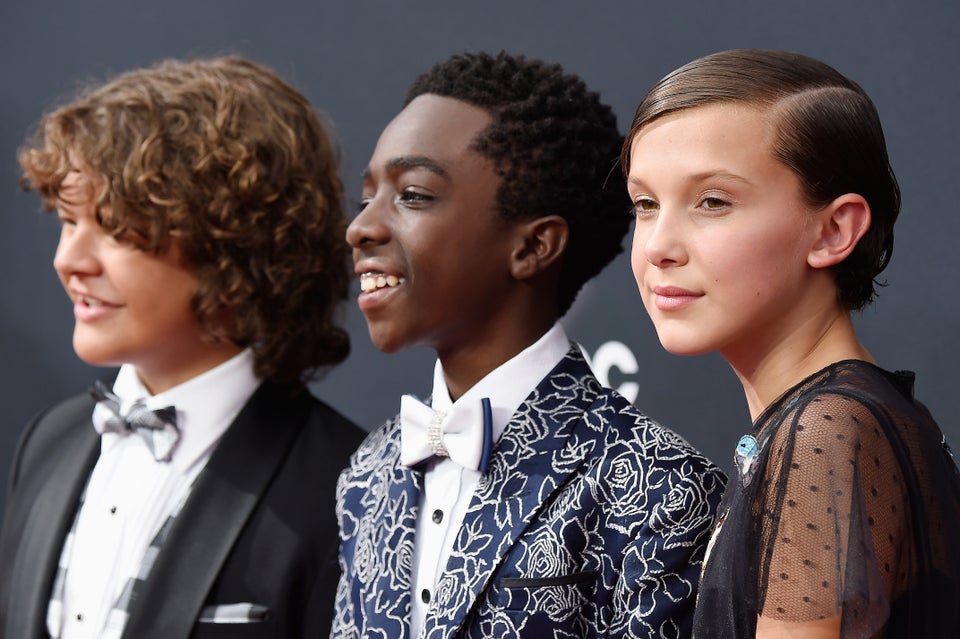 The "Stranger Things" Kids At The Emmys
Popular in the Community