A lesbian teacher at a Catholic high school who was fired after telling her employer she is pregnant has found support from thousands of people, online and off.
Barb Webb, who has been with partner Kristin Lasecki for five years and worked at the all-girls Marian High School in Bloomfield Hills, Mich. for nine, taught honors chemistry and coached sports teams. She was fired in August. She told the Detroit Free Press she was not given a reason for her termination, but it came shortly after she notified the school she was pregnant, and she believes the public nature of her "nontraditional" pregnancy was the cause.
On Sunday, protesters stood outside Marian, carrying signs demonstrating for human rights and showing they "stand with Barb Webb."
One of Webb's supporters was Maureen Francis, who graduated from the school in 1983. She wrote Marian a letter informing them she would no longer be donating and didn't plan to send her daughter there. But she was still surprised when the 11-year-old asked to come with her to the protest.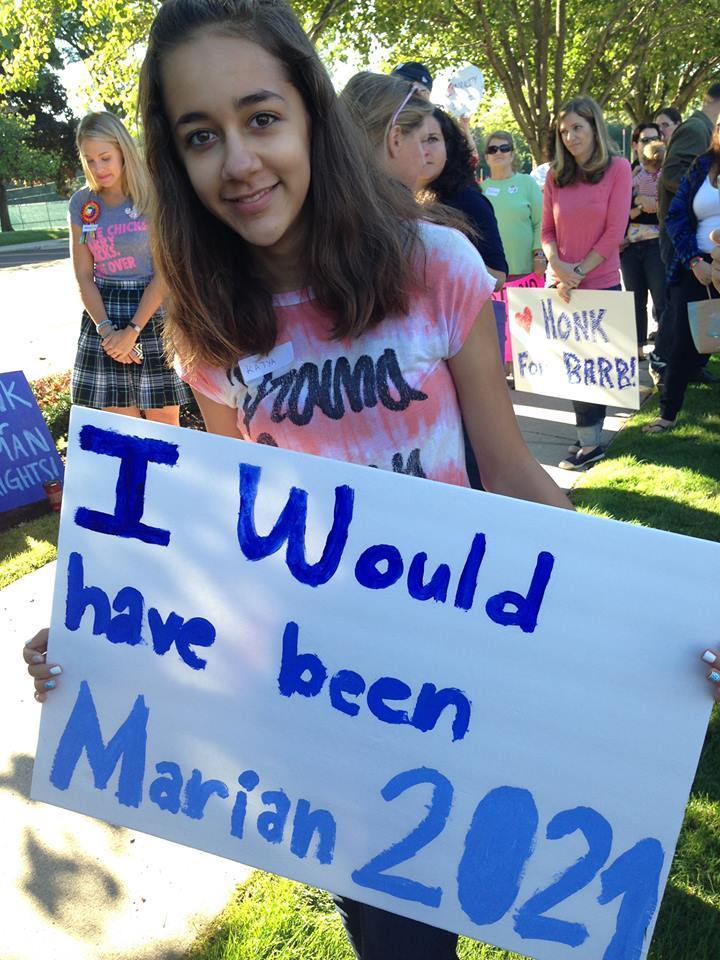 "She said, 'I want to go, are you kidding me? What they did was wrong,'" Francis told The Huffington Post. "I was so proud of her."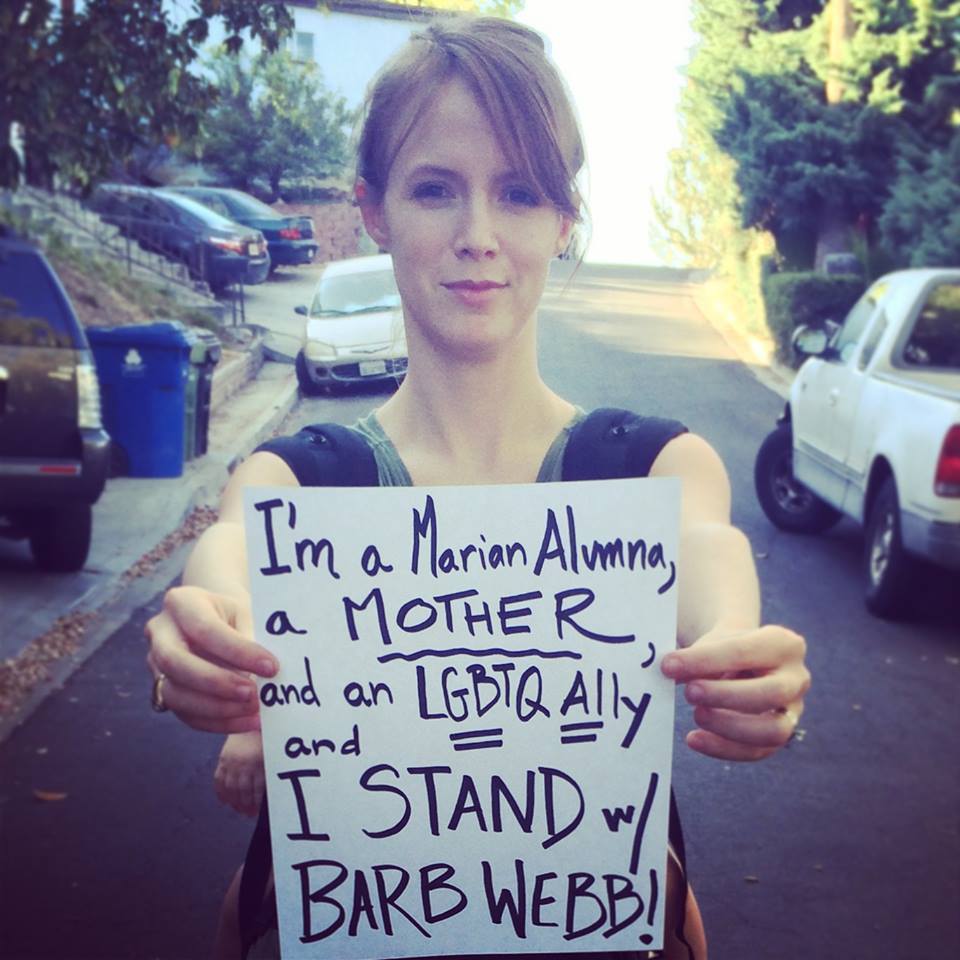 Marian has not publicly commented on Webb's termination.
According to the New Republic, the school has a morality clause that states teachers "will not publicly engage in actions, or endorse actions or beliefs contrary to the teachings and standards of the Roman Catholic faith and morality." Concerns over Webb's adherence to the morality clause came up in previous conversations with the school, Webb told the Free Press.
"These so-called morality clauses are attempts to make end runs around anti-discrimination laws by employing the pretext of religious freedom," New York Law School Professor Ari Waldman told the New Republic.
It is part of Marian's mission to educate women about human diversity and in this have really missed out on a true life opportunity to set an example. Instead they are only perpetuating hate. Well I ask that those of you that are in a position to and feel a call to action in the face of injustice, stand up for change.

My job can't be saved but the torment that the poor LGBT students at Marian must be feeling (right let's be real they exist too) the other LGBT staff (again let's be real people) and those that are silenced by fear can be helped.

Speak out against hate wherever you see it. Whether it's writing a letter or calling Marian or setting a safe place in your own school or business. Don't be afraid to be the change that so many of us need you to be. It is only when the masses can stand up to injustice that we all may have a chance to fulfill our life dreams and ambitions.
Francis said the reaction from the community might spark change at Marian.
"If the school does something positive out of this [my daughter] may go there someday," she said.
Before You Go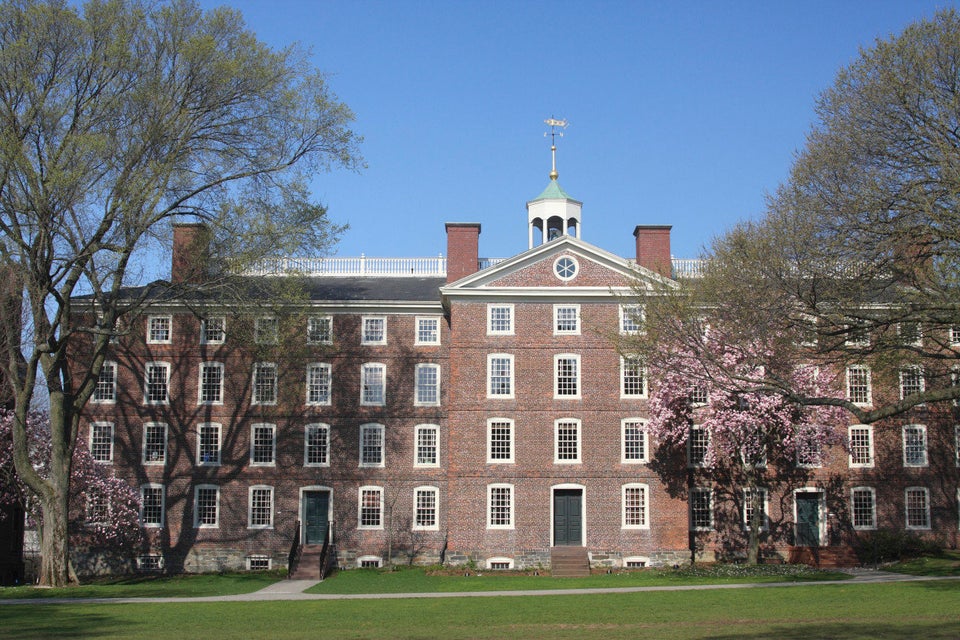 Campus Pride's 2014 Top 50 LGBT-friendly Colleges & Universities
Popular in the Community